* Follow Rory Houston's tracker on the Men's Australian Open final on Sunday morning.
Andy Murray is hoping his new-found ability to produce his best tennis on the game's biggest stages will continue tomorrow as he looks to make history against Novak Djokovic in the Australian Open final.
No man in the Open era has ever won their second grand slam title immediately after claiming their first and Murray will look to back-up his US Open success in September by also taking the trophy in Melbourne to complete a remarkable few months.
Defeat to Roger Federer in the 2012 Wimbledon final gave weight to the theory the 25-year-old would always be the bridesmaid but he has answered his critics in spectacular fashion.
He gained revenge on Federer in the Olympic final in August and then, a few weeks later, edged out Djokovic in five gripping sets to win in New York.
"I think I started to play better tennis and played at my optimum level more in the big matches over the last year or so which hasn't always been the case," said the Scot.
"That's what changed for me."
Murray accepts he will have to produce his best once again if he is to see off defending champion Djokovic, who was ruthless in his semi-final demolition of fourth seed David Ferrer.
"He's number one in the world, he was in the US Open final, French Open final, Wimbledon semis and he's in the final here. And he's playing extremely well," he said.
Djokovic also has the added advantage of an extra 24 hours' rest.
He played his semi, all 89 minutes of it, against Ferrer on Thursday night, a day before Murray battled to a five-set, four-hour win over Federer.
"You just try your best to be in the best possible condition for Sunday," said Murray.
"But realistically you're probably not going to feel perfect because of how the match went (against Federer), but it's not to say you can't recover well enough to play your best tennis."
Djokovic does not feel advantaged by the scheduling and was quick to point out his opponent's remarkably straightforward passage to the last four.
The Serbian said: "Yes, Andy played a five-set match against Roger but apart from that he hasn't really been tested the whole tournament.
"Also, he's considered as one of the physically strongest and fittest guys around.
"So I am sure he is going to be fit for the final."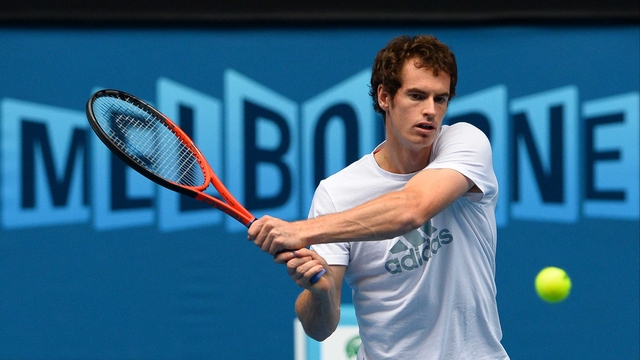 Murray said he hoped the match was "physical" and Djokovic is expecting a long, gruelling encounter.
"Considering the fact every time we played in the last six, seven meetings, it was always a long match, going three sets or five at the slams," he said.
"So I guess we have to expect something similar to happen and I'm ready for that."
The pair have known each other since childhood and were born just a week apart.
And Djokovic admits it is nice that their friendship has developed into a healthy rivalry.
"I don't know that when we were 11 we knew what a rivalry was at the time," he said.
"We were just trying to play tennis and enjoy the game.
"As we developed, we improved our games, we improved as athletes, as people, and it's nice to see somebody that you grew up with doing so well."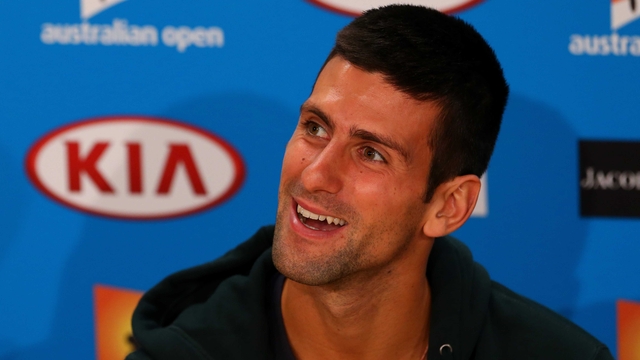 Djokovic joked Murray had changed over the past 14 years.
Asked what an 11-year-old Murray was like, he said: "He had quite a lot of hair, a lot of curly hair. He was also quite pale.
"He got more sun over the years training in Barcelona. He has more of a tan now than when he was a junior."