by John O'Donovan
Last year was a vintage one for tennis and 2012 can justifiably claim to be the greatest year in the history of the men's game.
Four different Grand Slam winners in a season which began with one of the best matches of all time in the Australian Open final.
Novak Djokovic battled back from a break down in the fifth set to defeat Rafa Nadal in the longest Grand Slam decider in history, lasting five hours and 53 minutes.
The ATP World Tour Finals concluded the season in mid November, with Djokovic finishing off a brilliant year for the sport by regaining the world number one ranking from Roger Federer, in a thrilling final against the 17-time Grand Slam winner.
In between, we saw Nadal win a record seventh French Open title, Federer win Wimbledon and Andy Murray break his Grand Slam duck in an exciting five-set victory over Djokovic in the US Open Final.
It all kicks off again when the Australian Open starts this Sunday night in Melbourne. This tournament is often the hardest to predict as it is the first Grand Slam event of the season, while the excessively warm conditions can make it a battle of physical strength as much as tennis ability. Temperatures in Melbourne have hit 40 degrees in recent days although cooler weather is expected next week.
The Australian Open is now the richest tournament for the players in Grand Slam history. Total prize money this year is €25 million with the men's and women's tournament winners each pocketing €1.9 million.
Before looking at who might win the title, I must mention what a pity it is that Rafa Nadal misses yet another major tournament through injury. Nadal's chronic knee problem are once more proving troublesome. The 11-time Grand Slam winner has not played since he lost in the second round of Wimbledon to Lukas Rosol.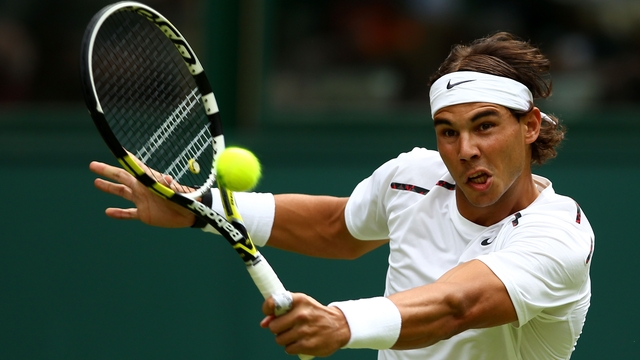 The Nadal camp claim that he is missing this tournament as a result of a virus and not his knee problems. I have my doubts however, as he pulled out over two weeks before the competition was due to start. Nadal missed much of the 2009 season through injury yet battled back to win three Grand Slams the following year. Let's hope he can get back to his best for the remainder of 2013.
Of the players who are participating, there are in my opinion only three realistic winners – Novak Djokovic, Andy Murray and Roger Federer in that order.
Djokovic has won the Australian Open three times already and is the reigning champion for the last two years. The Serb always starts the season remarkably well and when you consider how he finished the 2012 season, with a magnificent unbeaten run through the World Tour Finals, he really will be the man to beat again in Melbourne.
Djokovic is a remarkably consistent player and has made the final in six of the last eight Grand Slams. As in the last two years, he has not played any warm-up tournaments in the run up to this event, although he did play for Serbia in the Hopman Cup, surprisingly losing to Australia's Bernard Tomic, the world number 64.
Andy Murray will fancy his chances of success having finally broken his Grand Slam duck in the US Open last season when he beat Djokovic in five sets. He also won Olympics gold with an impressive straight sets victory over Roger Federer. By all accounts, he has had a terrific off-season training period in Miami and we all saw the benefits of his partnership with Ivan Lendl last season.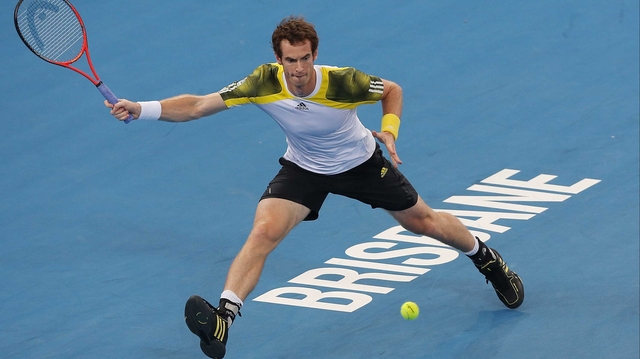 The Scot has also started the season well with victory in Brisbane last week, but Murray may well have to beat Roger Federer and Novak Djokovic in the semi-finals and final to take the title.
This time last year people were writing off Roger Federer as a spent force for numerous different reasons. Firstly, he had not won a Grand Slam since the Australian Open in 2010. People also felt at 31 he was too old to compete physically with Djokovic and Nadal in a game where power is becoming more important than finesse.
Federer proved the doubters wrong once more by regaining his world number 1 ranking and winning Wimbledon. He also won six other tournaments and reached the final of the Olympics and the ATP World Finals in London.
The Swiss maestro altered his game in 2012 to become even more attacking and shortening the rallies against Djokovic, Nadal and Murray to try and limit the role endurance, strength and fitness would play in their battles. He will also be glad to avoid a potential meeting with Nadal – a player who leads him 18-10 in their head-to-head record.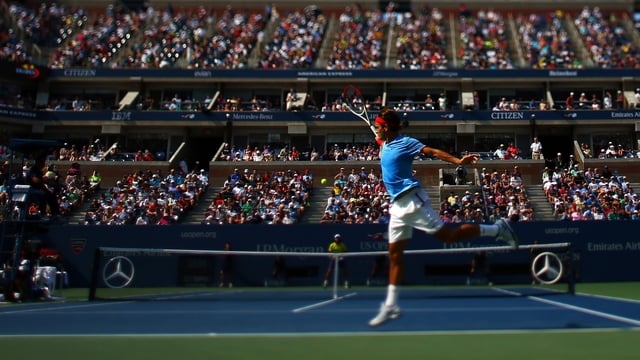 Federer, like Djokovic, has opted against playing in a warm-up event in order to rest his body ahead of the Australian Open. However, with the extreme Melbourne heat, one has to ask whether he can play the seven best-of-five-set matches required to win the tournament?
I cannot see anyone outside the three mentioned above winning the tournament, but a dark horse could be Juan Martin Del Potro. He's still the last player outside of the big four to win a Grand Slam, and he finished the 2012 season on a positive note, beating Roger Federer twice on indoor hard courts and finishing at world number seven.
Del Potro has a huge serve and forehand and if he is on his game could beat any of the top players. He won the US Open in spectacular fashion in 2009, beating Nadal in the semi-final and Federer in the final.
David Ferrer is seeded fourth, but while he is remarkably consistent against players outside the top four, winning 75 matches and losing just six in 2012, he won only one of ten matches against the highest ranked four players in the world in 2012.
Thomas Berdych and Jo-Wilfred Tsonga are seeded fifth and seventh respectively but while they may pull off one shock victory, I think there is very little chance of their winning the tournament. It will also be interesting to watch the progress of Grigor Dimitrov who lost to Murray in the final of Brisbane last week.
The flashy 21-year-old Bulgarian, a two-time junior Grand Slam champion made his first ATP final after years of being considered one of the most promising young talents on the tour.
My money is on Djokovic to create history and become the first player in the Open Era to win three consecutive Australian Open titles.