By Rob Wright
With the World Cup just days away, Irish players' thoughts will unfortunately be more focused on securing themselves a good sunbed by the hotel swimming pool rather than preparing for their opening game.
Fear not though, because help is at hand to help you choose a team to support in Brazil, and maybe you too can bask in some of the reflected glory when Chile overcome the might of Spain or those plucky Algerians hold out for a heroic draw against Belgium.
So first things first, Ivory Coast are out of the reckoning. Yes, yes we know, turn their flag upside down and you have the Irish tricolour or vice-versa, but that's too easy and let's be honest, no-one wants to be doing handstands just so they can read 'Davy Keogh says hello' on your flag.
So sticking with Africa for the moment, let's cast our eye to the allures of Cameroon.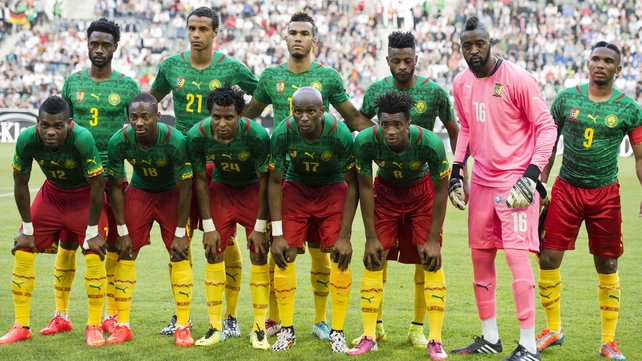 On a basic level there's the jersey. Having experimented with a sleeveless little number a few years ago, Cameroon are now back to the standard football jersey, albeit one plastered in little pictures of lions. Nevertheless, it's almost the exact same shade of green as our own jersey and with a little creative doodling a decent facsimile can be attained.
That not enough for you? Well take a look at the Cameroon crest of arms and tell me that it wouldn't look at home smack bang in the middle of a Carlow GAA jersey .
They like a drop of the black stuff too - Cameroon is one of the five biggest consumers of Guinness in the world, so you won't be stuck for a pint if you find yourself in a Cameroon pub, cheering on the Indomitable Lions.
Then there's the fact that former Cameroon international Joey Ndo is pretty much one of our own by now. The Sligo Rovers forward has been plying his trade in the League of Ireland for over a decade now with great success, having played for all four major Dublin clubs since signing for St Pat's in 2003.
Maybe you're looking to support someone a little closer to home? Across the Irish Sea perhaps? Yes, I know it may be still slightly controversial, but given that none other than President Higgins has revealed that he hopes "England go all the way" in Brazil, maybe it's time we throw our support behind the Sassenachs?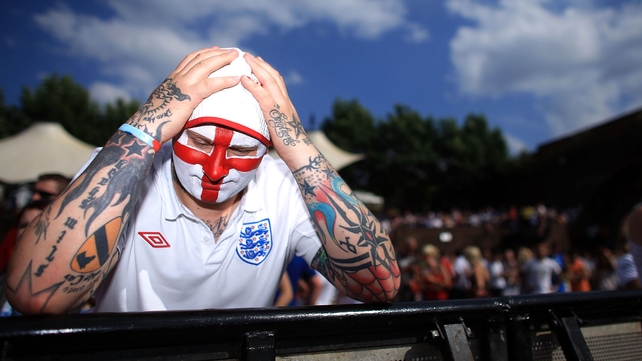 Lets face it, most football fans in Ireland, rightly or wrongly, support an English Premier League team. You spend nine months of the year cheering on Steven Gerrard, Wayne Rooney and the rest of them, so why not extend that to the World Cup?
The hype and hubris that has surrounded England teams of the past is gone now, thanks mostly to the lowering of expectations once that kindly owl/man hybrid Roy Hodgson took over and there's no sign of Terry Venables or Harry Redknapp cockneying it up on television, telling everyone who'll listen that "our 'triffic boys will be bringing home the trophy". Hodgson has moulded his England team into one that actually looks and plays like Irish teams of past World Cups.
Their expectations are similar too, try to get out of a tough group and see where the knock-out stages take them – a penalty shootout exit most likely. Irishmen supporting England at the World Cup is never going to be met with universal acclaim but you know, when even Martin McGuinness has a sneaky vested interest in them doing well, then you can too.
Cannot be serious!! In office draw for the World Cup I drew....... pic.twitter.com/rPkmtI5wa5

— Martin McGuinness (@M_McGuinness_SF) June 4, 2014
For the footballing hipsters among you, those who have been wearing Borussia Dortmund jerseys for the last four years but are giving up on them because they're getting too mainstream now, there's only one real choice – Belgium.
An unfashionable European country most famous for beer, chocolate and Jean Claude Van Damme, there's been something of a footballing revolution in the country and they suddenly have a team with some rather brilliant players, just keep it to yourself right?
You can sit back content in your annoying smugness as Eden Hazard, Kevin De Bruyne and the rest tear teams apart with their quick attacking football, and if anyone looks like joining you on the bandwagon, just remind them that they've got no full-backs to speak of and that the conditions will catch up with them.
It's the football equivalent of telling everyone you used to like a band before they became famous and that their earlier stuff was much better.
You could of course go the opposite way and plump for one of the tournament favourites, and if you're so inclined there's no better team to go for than Argentina.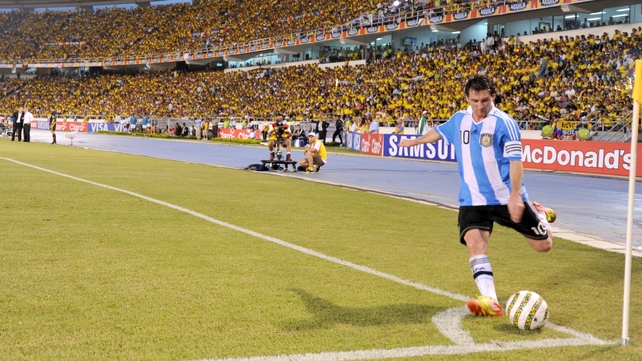 With a wealth of attacking options, a slightly leaky defence and one of the world's best players in Lionel Messi, you're guaranteed goals and excitement, but there are also several convincing reason for the Irish supporter to get behind them.
There's some strong links between Ireland and Argentina and we can make a claim on one of their most famous sons. Che Guevara's people came from Galway and his father said of him: "The first thing to note is that in my son's veins flowed the blood of the Irish rebels."
Then there's William Brown, or Admiral William Brown to you. From Foxford in Mayo, Brown is regarded as one of Argentina's national heroes after he helped to create the Argentina navy and led it to numerous victories in the Argentine War of Independence.
There are roughly 1,200 streets in Argentina named after him, along with a museum dedicated to him in Foxford, and statues and memorial commemorating him in Buenos Aires.
There's a certain affinity with Argentina among many Irish football fans, especially those of a certain generation who will remember Diego Maradona lighting up Mexico in 1986 when he helped to drag his side to World Cup glory and dumped England out with one of the best goals ever scored - and another, slightly more dubious effort.
For our final suggestion, we're going to keep things South American and let you in on a secret. Our allegiances are going to lie with Chile in this World Cup.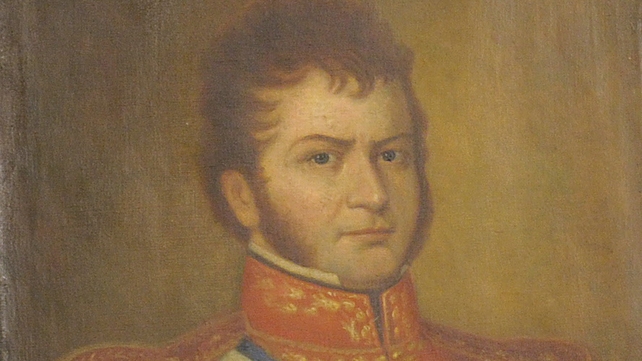 Not only do the Chileans play an exciting brand of attacking football, with much of the slick passing of Spain but with more aggressive intent, but like Argentina there are some pretty significant historical links with Ireland.
With a father born in Sligo, Bernardo O'Higgins – we can only surmise that he added the extra 'o' to fit in – is often referred to as the 'Father of Chile'. Helping to free Chile from Spanish rule in the Chilean War of Independence, he later became the first leader of the independent nation.
With statues of him in Merion Square, Dublin and in the Garavogue River Walkway in Sligo, along with a top-flight football team in Chile named O'Higgins FC, the bould Bernardo has left his mark both here and in Chile.
But he wasn't the only one - Patricio Lynch, grandson of Patrick Lynch from Galway and a distant relative of Che Guevara, was a famous Admiral in the Chilean navy and nicknamed the 'Red Prince' because of his red-hair. You know what they say, you can take the boy out of Galway....
There's a fair few MacKenna's who have made their mark there too. Juan MacKenna (born John MacKenna in Monaghan) is considered to have been the founder of the Corps of Military Engineers, while his grandson Benjamin Vicuna MacKenna was a writer and the mayor of Santiago.
Chile have it all to do at this World Cup after being landed in a group with Spain, the Netherlands and Australia, but after a shaky start and a change of manager they stormed through qualifying and look certain to cause a few upsets in Brazil.
As Bernardo himself famously said once: "Lads! Live with honour, or die with glory! He who is brave, follow me!" Vamos Chilenos!