By Alan Cawley
If someone had said to me at the start of the season that Dundalk would be just one point off top spot in the Airtricity League with eight games to go, I would have laughed, and I mean that in the nicest possible way.
You only have to look at their exploits last season, or should I say lack of exploits, to see what my giggles were being based on.
Even the most ardent of Dundalk supporters never could have foreseen the turnaround in fortunes that the club has received in such a short space of time.
That turnaround is purely down to one man and that's Stephen Kenny.
When Kenny took over the reins at the start of the season, you might say he was a broken man after the disappointment of his spell in charge of Shamrock Rovers and the acrimonious way in which it all ended.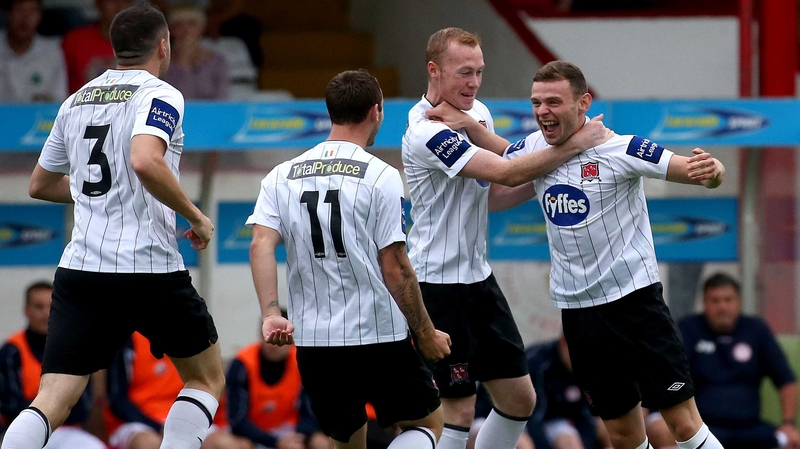 What some of us may have forgotten though was this was a resilient man, a football man, and above all a damn good manager, having proved this convincingly at Bohemians and Derry City.
If there was ever a more appropriate time to use the famous phrase "form is temporary class is permanent" this was it.
Slowly but surely, the reinforcements started to arrive through the door. Players from all over the league - young, old, experienced, inexperienced.
The squad was starting to resemble a bag of liquorice allsorts: it had a bit of everything.
One ingredient which seemed to be compulsory though was "hunger." Just like the manager who was taking them to this soccer mad town, they had to be hungry. Hungry to prove people wrong, hungry to be successful and hungry to achieve.
A lot of the players who signed were coming off the back of a similar experience, which the manager suffered the previous season, they too didn't do as well at their previous club and they were let go.
In my opinion, this is what their success has been built on, a hunger and a desire to do well and prove people wrong.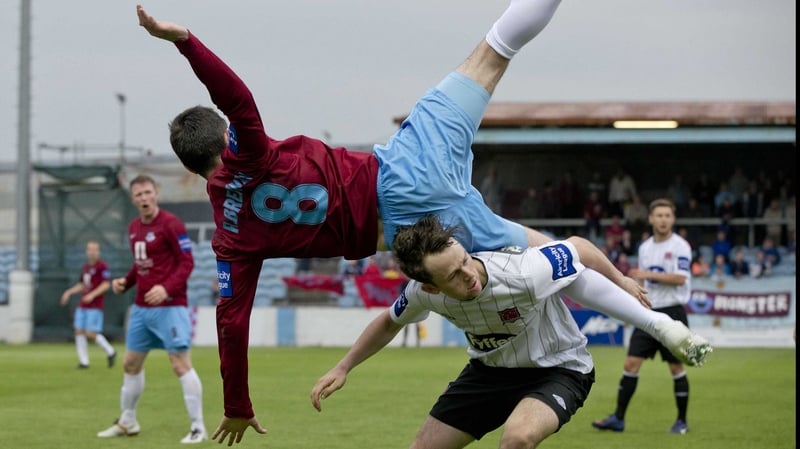 I made reference to this in an appearance on MNS earlier in the season. I felt a manager who was wounded and players who were hungry to do well and prove a point, could turn out to be a lethal combination and so far this has been proved.
As I made my way up to the entrance of Oriel Park through the throngs of people last Friday to watch Dundalk, there was a real feel good factor about the whole environment.
I was speaking to fans, everyone was in high spirits and genuinely proud about the position the club now finds itself in.
As one famous Irish journalist said to me before kick-off "the air was thick with expectancy"; it was a beautiful description and summed up the general feeling perfectly.
The champions were of course in town, so this really was the litmus test for Kenny and his troops.
The home side started a bit tentatively and looked a little bit edgy and nervous. Despite this they still took the lead slightly against the run of play.
Pat Hoban, the hottest player in the league at the moment, was in the right place at the right time to hook the ball over his head and into Gary Rogers net.
When strikers go through that famous "purple patch" they really go through it. Everything Hoban touches at the moment turns to gold.
You would have thought the early goal would have settled them down but this was not the case, as Sligo Rovers continued to dominate proceedings right up to the half-way stage.
Kenny would have been delighted to get his players in at half-time a goal up because their performance so far didn't quite deserve that. This was his time though to work his magic and settle his players down.
Whatever did take place during that half-time interval certainly worked a treat as Dundalk came out of the traps flying in the second period and deservedly went two-nil up.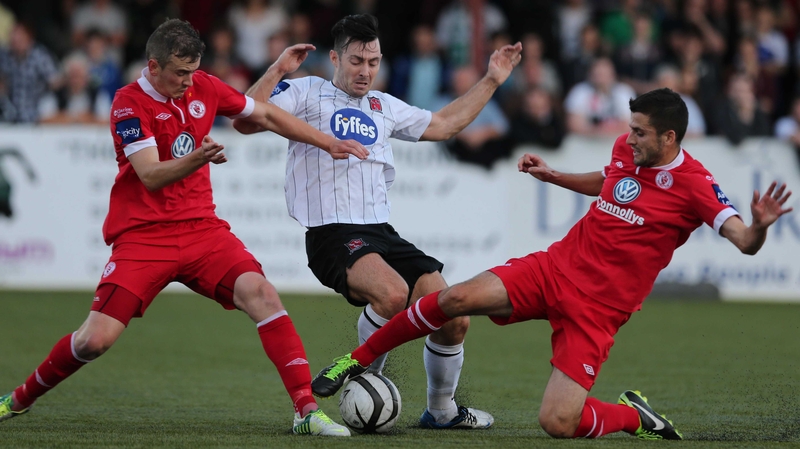 Someone asked me Saturday, what did I think of the game? I described the second half start by Dundalk as like a hurricane and that's exactly what it was. Sligo Rovers were hit by it and never recovered from it.
The atmosphere was electric throughout, and the 3,041 who attended got full value for their money.
They may have overtaken Sligo Rovers on the pitch and who knows they may take their league trophy off them too, but one area where Dundalk trail Sligo Rovers massively is their ground.
Oriel Park is dated and in serious need of a revamp, but today I wanted to praise Stephen Kenny and his players, so I will say no more on that, but it had to be pointed out.
As I always say you have to crawl before you walk and if the good times are coming back to Oriel Park, I'd love to see the club make a conscious effort of improving the ground.
Dundalk are now part of a two-horse race and I for one won't be writing them off anymore. I've certainly learned my lesson in that department and they'll be there right up until the final day.
As I departed Oriel Park I looked up into the sky and just like the beginning of the night "the air was still thick with expectancy."