By Alan Cawley
The most predictable thing so far about this season's Airtricity League is unpredictability.
I wrote about this in my mid-season review and the second part of the season has picked up exactly where the first half left off, strange results dominating the weekends.
You only have to take Friday night's results as proof.
Mystic Meg would have struggled to pick those results and if she did predict them she'd be soon changing her name to Millionaire Meg as she'd be a very rich woman.
As table toppers St Patrick's Athletic were not in action due to European commitments, it was a fantastic opportunity for title rivals Derry City and Sligo Rovers to gain ground.
I would also throw Shamrock Rovers into that as they were trying to keep up the momentum which they've gained during their unbeaten run in recent weeks.
Out of the three you would have to have said Derry had the toughest game on paper as they were playing in-form Dundalk, but when chasing a title it is imperative to win your home games.
As we now know Dundalk nicked it right at the death, which was a fantastic result for them, and may have put a big dent in Derry's title aspirations.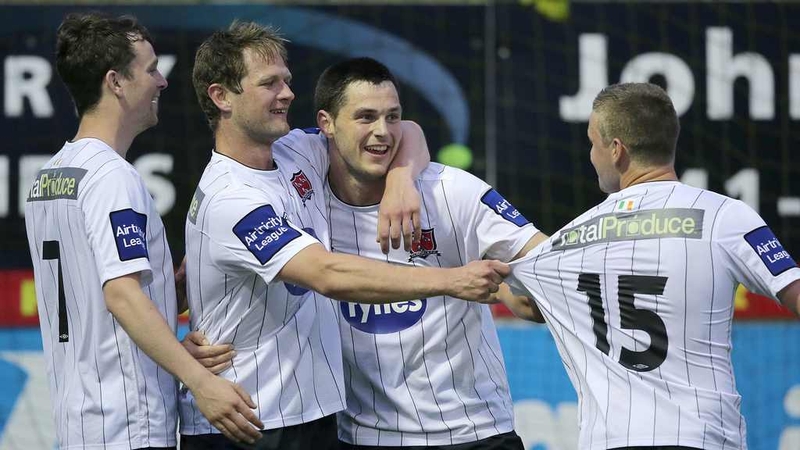 While inflicting this dent on Derry they may have propelled themselves back into the title race and if Stephen Kenny's determination and rallying cry to his players live on MNS last night is anything to go by, you just never know.
Reigning champions Sligo Rovers made the long trek to Cork but were undone by some unfamiliar defensive errors and a couple of sublime finishes from former player Daryl Horgan.
Again, you would have to say, nobody saw that result coming as Cork City have been on a terrible run recently and it was a big blow to Ian Baraclough's men.
The foundations on which Sligo built their title success last season was a sound defence, but in Turner's Cross that defence was far from sound; shabby at best is the only way it can be described.
The team that people keep saying will come with a late run, including myself, are Shamrock Rovers but the Hoops must like challenges because they are giving themselves a mountain to climb week after week.
After winning four on the bounce, a trip to the Carlisle Grounds looked like a formality, but as we've seen once too often this year, the best they could muster was just a point and although Trevor Croly put a positive spin on it, surely even he must be frustrated with all the draws.
Despite all this I still think they have a part to play.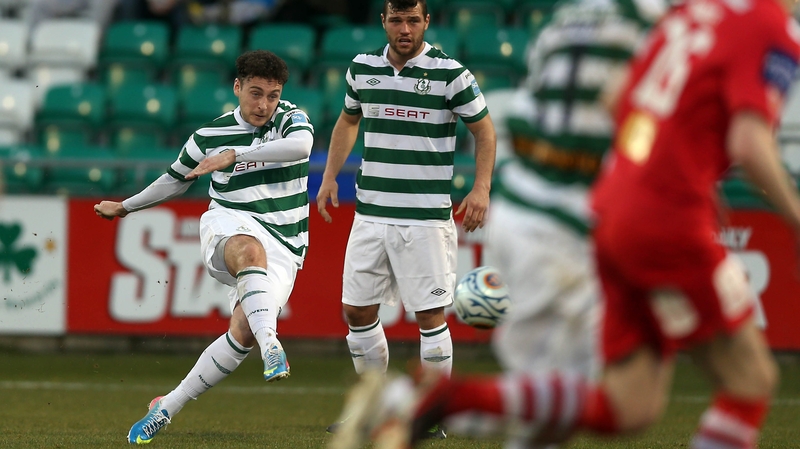 The one good thing about unpredictability is it gives you drama and as a neutral watching a title race this can be a good thing.
The fans from each of the aforementioned clubs might not agree but the drama is only beginning.
When looking back on league wins, history tells us there is always a defining moment in every season and I feel this weekend could be that moment.
Four clubs face off as Sligo Rovers take on St Patrick's Athletic, while Shamrock Rovers entertain Derry City, and in my opinion, this year's champions will come from one of these four.
Dundalk fans may not thank me for that but I think finishing in the top four will be major success considering where they have come from.
It is an absolute whopper weekend of football and one in which I'm very much looking forward to.
The fact that one game is being played Friday and the other Sunday means I can attend both and that's exactly what I'll do because, as I said, defining moments in seasons are not to be missed.
Sometimes the phrase "must-win game" is bandied about far too often in football but it could certainly apply to all four teams involved in these games this weekend.
It could apply for a whole host of reasons, but the biggest one is what it could do psychologically for whoever may be victorious.
Although a win in any game gets you three points, getting a win over a title rival gets you a little bit more, it gives you an edge and sometimes that could be what it all boils down to, a win in the backyard of a title rival.
As you all know, I'm not slow in coming across with my opinions or predictions but this week I'm just going to enjoy the feast of football and let you give me the predictions. So there you go the floor is open.
Until next week,
Alan