By Alan Cawley
The Airtricity League has reached the half-way stage and it has been an enthralling and somewhat unpredictable first half of the season.
Take a minute to assess the race so far.
Defending champions Sligo Rovers made a blistering start, bolting from the stalls by winning their first eight league games, but they couldn't sustain that early pace.
Derry City then rivalled Sligo and overtook them briefly, with their impressive unbeaten run.
St Patrick's Athletic made a slow start to it, before warming to the task and put together a brilliant 14-match unbeaten run to sit proudly at the top of the table.
The eye-catcher in the field so far has been Stephen Kenny's Dundalk with some really outstanding away wins to sit cosily in behind the leaders ready to pounce after the break.
Then comes a clutch of runners in mid-division. Most surprising of all is pre-season favourites Shamrock Rovers.
Trevor Croly's team started extremely slowly and have still yet to reach full stride, but lately we have just seen signs that they are going through the gears.
Two of the more disappointing early season contenders sit next, Cork City and Drogheda United. I know a lot of people had the two clubs as potential each way chances, but neither of them have yet to show anything close to that.
Limerick were the novices as the season kicked-off and in some games they have lived up to that billing. However, they are slowly improving and finding their feet.
Then comes the stragglers and this is the part of the race which was all very predictable.
Bray Wanderers have picked up form recently due to the unbelievable form of top marksman Jason Byrne, it wouldn't surprise me in the slightest if you see Byrne join one of the bigger stables after the break to attempt to steer one of them to title glory.
Bohemians and UCD are side-by-side and have given everything as they always do, but they are out of their depth sometimes yet very capable of winning the odd maiden here and there.
The Students have shown this with wins against the likes of the Hoops and Derry, but Pat's and Sligo have cantered past them.
Shelbourne are at the back of the field. They had the worst start possible but when they did decide to come out and join the race, they had a new jockey on board in Johnny McDonnell with Alan Mathews dismounting.
The former Saints manager has reinvigorated them and are only just trailing the teams ahead of them now.
If the second part of the season is as unpredictable as we've seen so far, I think we are in for one of the best finishes in years.
At the moment you have five really live chances, I still wouldn't rule out Shamrock Rovers as they are very capable of going on a late run on the outside to pip everyone at the post.
As I am writing this, many of the runners and riders I've spoken about are currently lying on beaches all around Europe as the league has shut down for two weeks.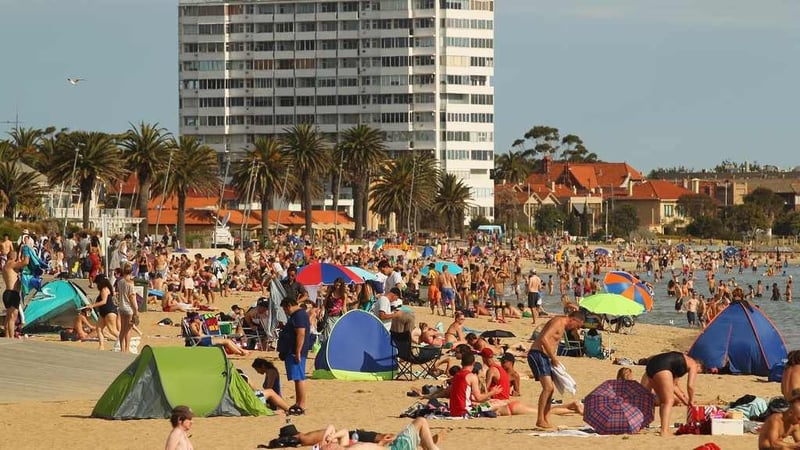 Why it has closed, I do not know.
It seems to me that it is a break for the sake of having a break.
If there was a big sporting event going on in the country or our international team was involved at a major competition, I could understand.
However, none of these things are taking place. I find it ridiculous.
I stated a couple of weeks ago that it is an ideal time to have a concerted effort in promoting the Airtricity League because you are up against very little sporting opposition this time of year.
The impact the break must have on every club in the league in terms of revenue must be huge, regardless of the size of the club.
Take Dundalk as just one example.
They had eight games in 28 days in May with three at home and including the FAI Cup game with Pheonix.
They then have just three games in June with only one home game in this period. It is crazy.
Cramming games into such short periods and then going weeks with just a couple makes little sense.
Surely it can be spaced out in a way that gives squads the chance to be at peak level and supporters not having to pick and choose games.
The clubs have to survive this difficult period.
Lilywhites chairman Ciaran Bond wrote in an address for fans last Friday as they tried to rally fans for an upcoming fundraiser: "The next two months present a stiff financial challenge to the new board as we face a period of just two home games."
My fear is that It will kill clubs. This is just one example, I'm sure every club in the league are feeling the pinch.
Worryingly, attendance have taken a massive slump in recent weeks.
I want to see the positive in everything but I really feel this needs to be addressed if people in this country are serious about Irish football.
I would love to tell you I'm heading along to a game this Friday but sadly there are none.
Maybe I should just have a break for the sake of it as well, it seems to be the fashionable thing to do at the moment.
Until next week,
Alan