By Alan Cawley
There is not another club in the Airtricity League that divide opinions like UCD.
Many football fans debate whether they should be participating at such a senior level of the league.
My take is an emphatic yes.
They compete in the Premier Division on merit and fully deserve to take their place every bit as much as Sligo Rovers or Shamrock Rovers or any other top flight club.
The Students run their club diligently and economically, while showing great faith in the players in a era where patience is a quality departing the game.
The main reason I feel they have a place among the elite 12 is what they bring on the field.
UCD remain, and have been for quite some time, Ireland's most successful breeding ground for League of Ireland players.
Every fan attending a league game in the near future should take five minutes to look at the match programme and see exactly the amount of players that have previously represented this club.
It is astonishing and I'm not talking about average players – they are some of the best players in the league presently.
Goalkeeper Barry Ryan is a long-standing quality goalkeeper in this county.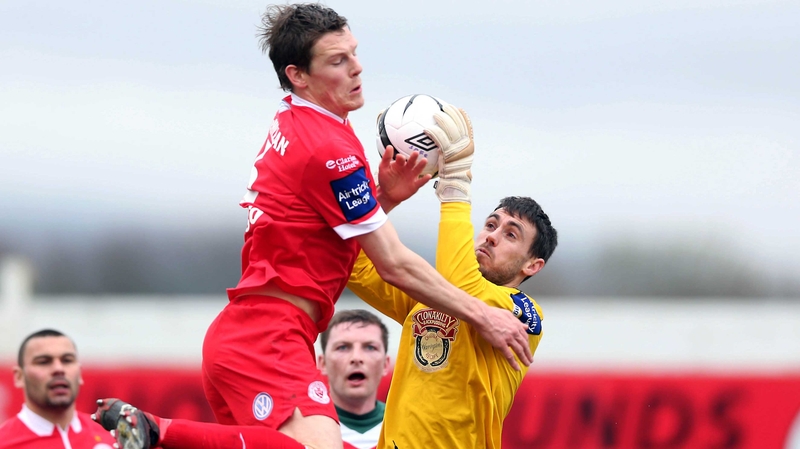 Evan McMillan is arguably the best centre half and a big miss for Sligo Rovers after injury ruled him out for the next five weeks
Midfielder Ronan Finn is the best midfielder in the league.
Ciaran Kilduff, a striker continuing to rise to the top level here with Shamrock Rovers.
These great players were given a stage to shine in Belfield as relative unknowns.
Without the UCD platform, they may not have been able to achieve so much already in the careers.
That is just four players, I could have easily given you 24.
As good as the talent is that takes to that field in the UCD Bowl, there is one man that puts them in the side and helps make them a team. He is every bit as impressive.
Martin Russell has garnered the most admiration from me out of all the managers in the league this season.
A new squad, a changing league with the likes of promoted Limerick, squads strengthening and some excellent teams at the top of the tree.
You could imagine bringing through talent every single year and then seeing it taken.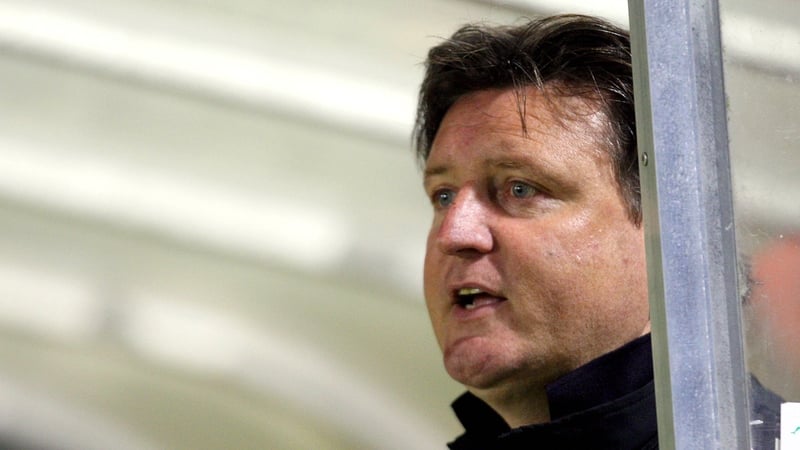 Danny Ledwith, Paul O'Conor, Graham Rusk and Ciaran Nangle were gone in one big swoop before the start of this season.
It must be so disheartening. They had a very difficult start and couldn't buy a win.
The solution? Don't moan or whine, invest all you can in the players you strived to bring in and believe in them.
This year's class have stepped into those boots.
All the work on the training pitch instilling a philosophy could have just shattered but he tried and tried again.
You can't help but be impressed.
The trend of the vultures circulating around Belfield for fresh talent will never change. That is just how things will be, but it is only a matter of time before they will be taking the manager too.
Knowing Martin and having worked with him, I really think he is going places.
I am not naive enough to think that there are not two sides to the UCD argument.
The general discontent against UCD partaking in the league is what do they bring to the table in terms of revenue.
It is a very valid point and I can totally see where it comes from.
Last night when St Patrick's Athletic hosted the Students, less than 1,000 people went through the gates, the perception of UCD not being a big name and failing to bring a notable travelling support may have put some people off.
It didn't help the St Pat's coffers when they may expected to break the thousand mark with their club at the top of the league.
In my opinion the player development and success rate of players that represent UCD blows the revenue argument out of the water.
The match in Richmond Park saw the Students take a blow. A five-goal defeat has killed some of the optimism that wins over Shamrock Rovers, Derry City and Dundalk brought.
We all know they are never going to be challenging for titles as they have a strict wage structure. With the teams they have beaten so far, it does not mean they are just confined to a relegation battle and they will try to challenge the mid-table.
This is not a bold prediction but when you do look at that teamsheet, or when you see another UCD shock win, ponder the argument once more. They bring a lot more than you may think.
Until next week,
Alan