By Alan Cawley
The long wait is nearly over. The Airtricity League returns this Friday and with it a Premier Division that looks set to be very competitive. So I have put together some of my thoughts on the runners and riders to look out for and where I think that much sought after silverware may be headed come October.
1. Shamrock Rovers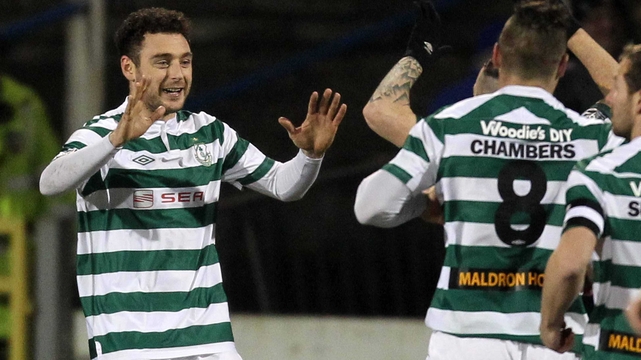 After a very disappointing 2012 season, Shamrock Rovers are entering into this year's league with another new manager at the helm. Trevor Croly has taken the reins at Tallaght Stadium and I can see a very different outcome this season.
Croly comes to the Hoops with a fantastic reputation as a coach but it is his first managerial role and they don't come much bigger than Shamrock Rovers. With that comes a certain amount of pressure, but I have no doubt he has the necessary attributes to cope with it.
He was quick to move in the transfer window getting a lot of his business done early. There are some impressive signings too, James Chambers and Sean O' Connor have arrived from St Pat's, the experienced Shane Robinson is back from Finland and the most eye-catching is Jason McGuinness and Mark Quigley from Sligo Rovers. Both these players had such a major impact on Sligo winning the league last year that the capture of both from their biggest rivals is the main reason I think will win the league crown will be going to Croly's team.
2. Sligo Rovers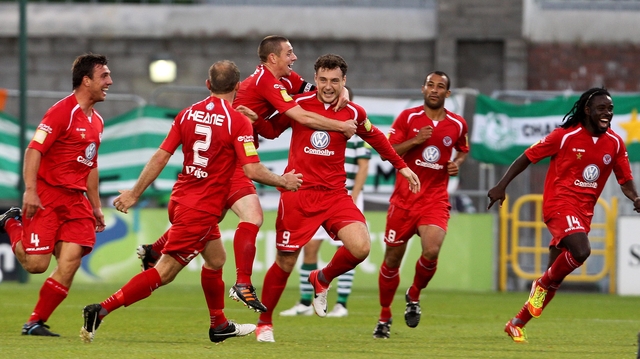 Sligo enjoyed such a wonderful year last year but I do think it will be difficult to repeat that same success this season. They have kept the nucleus of the title winning squad but the loss of their two best players Jason Mc Guinness and Mark Quigley to Shamrock Rovers just gives the Dubliners the edge.
It is a big year for manager Ian Baraclough too because things just couldn't have gone any better for him last year and this campaign there will be more pressure on him to deliver. I had the pleasure of attending an open forum with him last week and I must say he is one of the most impressive managers I've heard speak. He is so honest and so genuine and there is no doubt Baraclough is an asset to football in this country.
I am interested to see how his signings fare out especially Anthony Elding up front. I have heard lots of good reports so he will be one to watch. There is not a lot between Sligo and Shamrock Rovers and I think these will be the two main protagonists again this year. That battle will be the highlight of the year in my opinion.
3. Drogheda United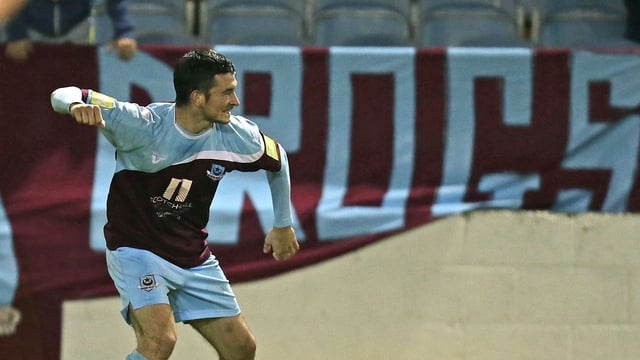 ​Mick Cooke's team were very much the surprise package last season but I am tipping them to continue where they left off and challenge the top two. They have arguably done the best business in the close season having signed four top players. Gary O Neill, David Cassidy, Paul O'Conor and Graham Rusk are excellent additions and would enhance any squad. A top-four finish would again be a fantastic achievement for Cooke and his team and I think it is well within their capabilities.
4. St Patricks Athletic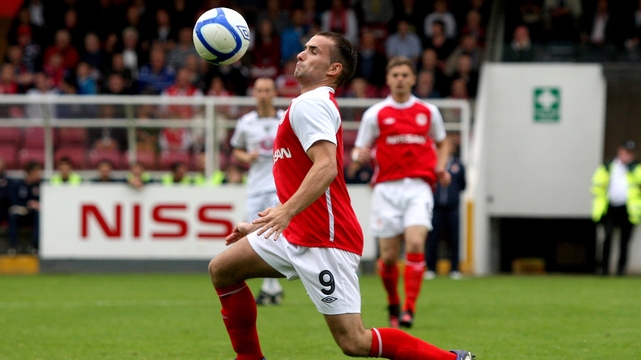 I was a big fan of Liam Buckley's team and their output last season. Unfortunately for them, the loss of James Chambers, Sean O'Connor and vitally Trevor Crolly, who was a massive influence on this team last year, means kicking on and improving this year is not likely to happen. The replacements are not as good as what they've lost in my opinion. I also feel they may have an issue scoring goals. Christy Fagan is an extremely talented player but as an out and out goalscorer, it's hard to make an argument for him. They may just struggle in converting chances at critical times over the year.
5. Cork City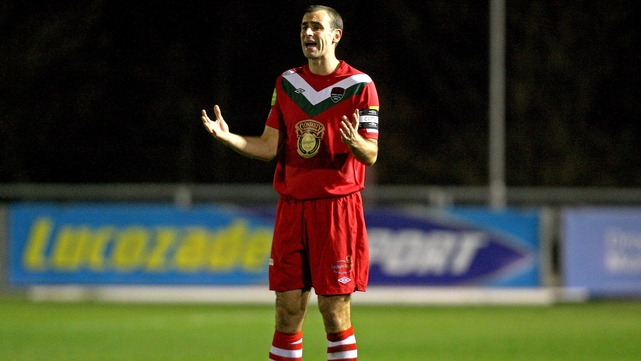 My surprise performer for this season will be Cork City. I think Tommy Dunne has been very shrewd in the transfer window and the signings of Daryl Kavanagh and the returning Denis Behan, under the radar and still with the ability to cause teams trouble, could prove very fruitful. They also have so much valuable experience in the likes of Dan Murray, Colin Healy and Danny Murphy and I really think they will shock a few this season. A European spot could be within their reaches through the cup competitions.
6. Derry City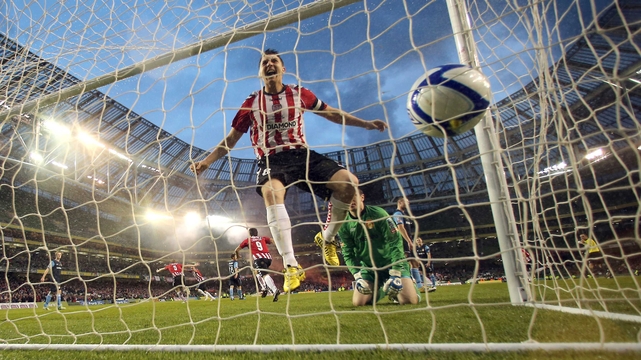 Another big season for Derry after a fantastic end to last year as they lifted the FAI Cup. There will be a lot of expectation, as always, in Derry but they are not good enough to challenge the top four. They have strengthened well enough and also lost Stephen McLaughlin to Nottingham, who was a fantastic player, and David McDaid. They will be comfortable in mid-table and can have a good go at retaining the cup. One to watch for all football fans is Barry Mc Namee, one of the most cultured footballers to ever come into the league in a long time and he will have a very bright future.
7. Limerick FC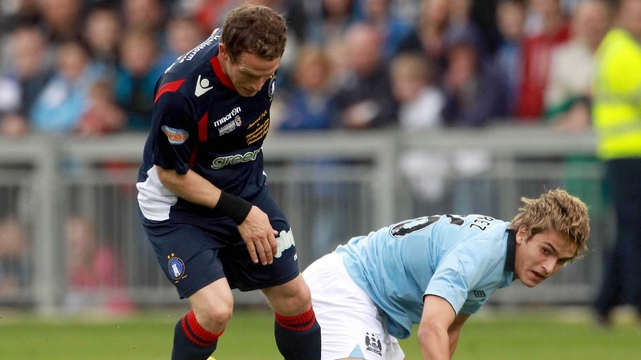 Limerick are very much the unknown quantity of the league this year. Manager Stuart Taylor was a left-field appointment and it will be interesting to see how he performs. They do have quality amongst their ranks; Joe Gamble and Stephen Bradley are two of the best midfielders in the country and in some of the new faces comes a lot of potential. The big question is have they enough to challenge the top teams and, for now, there is not enough proven quality.
Limerick will play their home games in Thomond Park this year and I can see this being a total disaster. Whilst it is a fantastic stadium with great facilities, it's going to be empty. It is a 25,000 capacity stadium with little soccer tradition in it – Limerick average crowds of less than a thousand. The task of getting a respectable percentage of the ground full looks impossible. My fear is that it will be like a ghost stadium for games with absolutely no atmosphere and therefore the football paling into insignificance. Hopefully this is not the case but there are major concerns.
8. Dundalk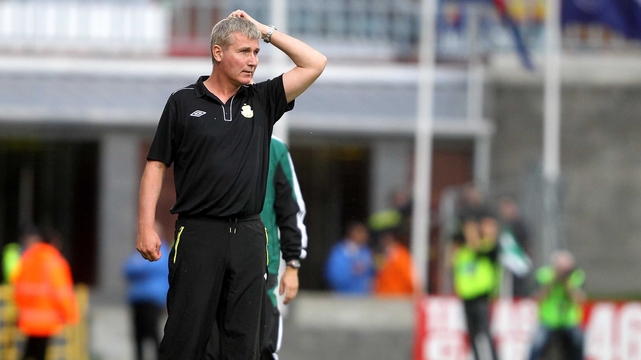 This is a massive year for new manager Stephen Kenny after the debacle of last season and his stint with Shamrock Rovers. He will be out to try to prove a point because you do not become a bad manager overnight. The experience of last season will have no doubt dented his confidence but he has an ideal opportunity with Dundalk to restore the reputation he built so well at Derry City. He has signed a mixture of all sorts of players who have been released from other clubs and will also be hungry to prove people wrong. Sometimes it can be a good combination - young hungry players and a manager wanting to prove a point. The only way is up for Dundalk after last season.
9. Shelbourne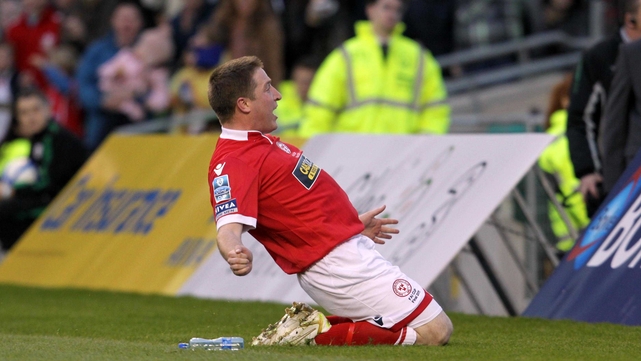 Last season was very disappointing for all concerned at Tolka Park. The fans were very disgruntled towards the end of the season and lots of people thought Alan Mathews was lucky to be still in the hot-seat. The Reds have been struggling in the transfer market due to financial constraints but Mathews has managed to add a few experienced players to his squad in Graham Gartland, Paul Crowley and Pat Flynn. The best bit of business was holding onto Philly Hughes as possessing one of the top marksmen in the country can make a massive contribution in their season. Knowing Alan Mathews and looking at the make-up of his squad, I don't think you will see the most free-flowing brand of football, but they will be very well organised, very fit and will be tough for any team to beat.
10. Bohemians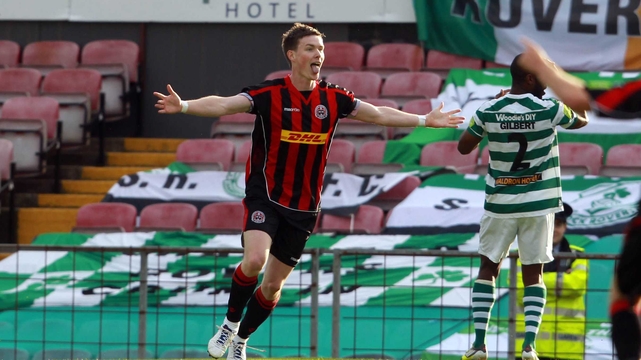 A club very much in transition but certainly the right man is at the helm. Bohemians impressed last season and considering how youthful Aaron Callaghan's squad were, I thought they performed very well and played the game in the right way. The experience and coaching the young players are receiving will be invaluable to them in their future careers. One of the most consistent players in the league over the last 10 years Owen Heary is preparing for his 20th season and for me that is a phenomenal achievement.
11. UCD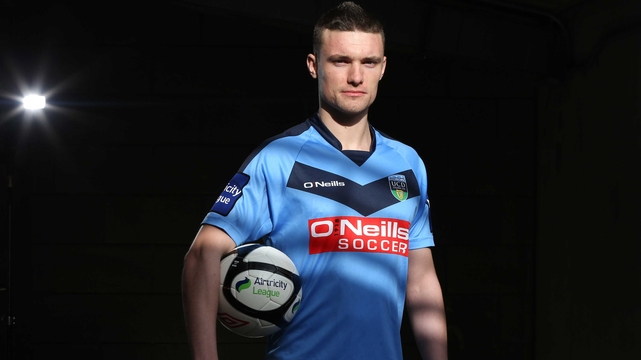 Every year is like groundhog day for UCD, they unearth a few gems, lose them at the end of the season and then have to go and do it all over again. Martin Russell has done a fantastic job with The Students and they are one of the most attractive team to watch in the league. Their attitude and style of play enriches our game and they will be very competitive again this season as per usual.
12. Bray Wanderers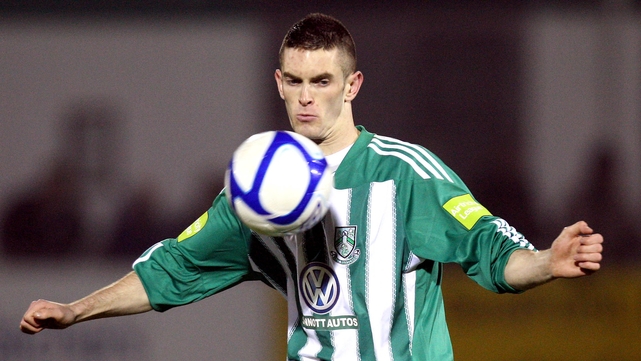 Pat Devlin will have his work cut out keeping Bray in the division this year. He has worked the oracle for years now at the Carlisle Grounds and he will have to pull another rabbit out of the hat if they are to stay up this year.
Devlin is an expert at unearthing a gem and last season's, Kieran Marty Waters, is staying put which is a good thing for the club. Can he produce another one or two like him? We will just have to wait and see.
So there you have it, my predictions for the season and a lot of varying situations. I would love to hear your thoughts on what lays ahead in the next eight months and over the course of the year.
Until next week,
Alan Cawley | @alancaw
What do you think? Leave your comments below