By Glenn Mason
Martin O'Neill has given his first official press conference as Republic of Ireland football manager.

The 61-year-old former Celtic, Leicester City, Aston Villa and Sunderland manager signed a two-year contract to replace Giovanni Trapattoni earlier this week.
Mr O'Neill told a packed news conference at the Gibson Hotel that the Ireland job was a great opportunity for him and he welcomes the pressure that comes with the role.
He said: "It's a genuine privilege and pleasure to be here today. It's a privilege being manager of the Republic of Ireland.
"I am genuinely excited by it. I am looking forward to it immensely and just really pleased to be here.
"I obviously have to thank John [Delaney, FAI CEO] for choosing me and I hope in the next couple of seasons to try to live up to that."
O'Neill will take charge of the team for the first time this Friday when they play Latvia in a friendly at the Aviva Stadium, with his second game coming against Poland in Poznan the following Tuesday.
The competitive games do not come around until next autumn when Ireland will begin the qualification campaign for Euro 2016 in France.
"It's a privilege being manager of the Republic of Ireland" - Martin O'Neill
O'Neill said he would have liked to get some competitive games before then, but he denied that the extended 24-team European Championship brought any extra pressure.
"I wish there were some competitive games coming up more quickly than they are, but that's the nature of the business," he said.
"But I think John has told me that it's my remit to get the team to France. My contract lasts for the duration of the time that the Republic are in the Euros and that is my driving ambition.
"I think there is pressure there, of course, but it is something that I have been used to all my life. This is an opportunity here. A fantastic opportunity and it is one I would like to grab. I'm excited by it."
Much has been made of O'Neill's decision to choose former Ireland captain Roy Keane as his assistant and O'Neill joked that he will seek the advice of former Manchester United manager Alex Ferguson if his assistant steps out of line.
Ferguson was severely critical of Keane in his recently published autobiography, particularly in relation to his acrimonious departure from the Red Devils in 2005.
O'Neill said: "I think like all of us in the game, he has points to prove. I know how brilliant he was and I know how sometimes how polarised opinions can be with Roy, but I don't have a problem with that.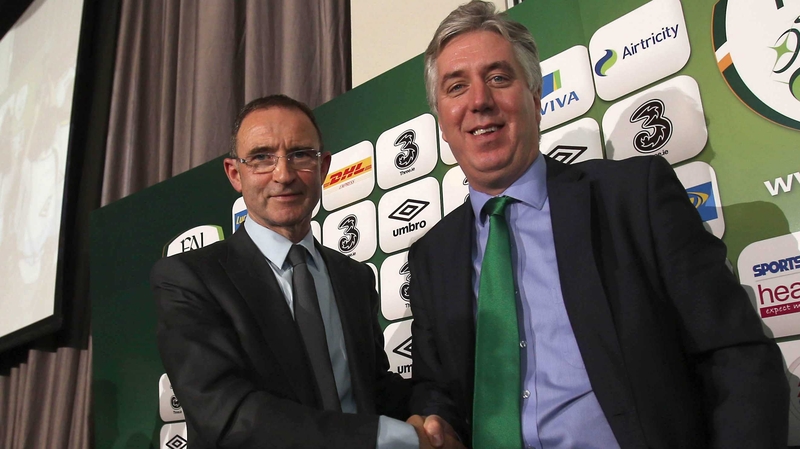 "If you are asking about over-shadowing, one of the greatest managers in the game finally decided that Roy was no longer wanted because he felt he was going to be over-shadowed.
"If he decides on the same thing, I might call Alex Ferguson up and see how he dealt with it."
However, O'Neill was in a serious mode when praising his new assistant and believes the characteristics he displayed as a player and now as a pundit will be a huge asset as they seek to qualify for Euro 2016.
"But all told, I think it he will be great," said O'Neill.
"I think he will be great for me for a start - I would like that - but more importantly, I think he will be brilliant for the Republic of Ireland.
"I am absolutely delighted he is on board. He is an iconic figure, a great, great player, one of the best players to have played in the Premier League since its inception, a great, great player, so I haven't a problem with that there.
"He went into management - I see Sir Alex Ferguson's points there that he said that perhaps Roy might have gone into management too soon. I don't really know that.
"A little bit of volatility will do nobody any harm"
"All I do know is that from working with him over the last couple of years doing some television work on the Champions League games, I have found him very, very engaging.
"I have found his thirst for knowledge amazing. I see him at football matches there when there's no need for him to be at games. He loves football."
Keane's role within the management set-up has yet to be defined, but he was at Villa Park this afternoon to watch Aston Villa take on Cardiff City in the Premier League.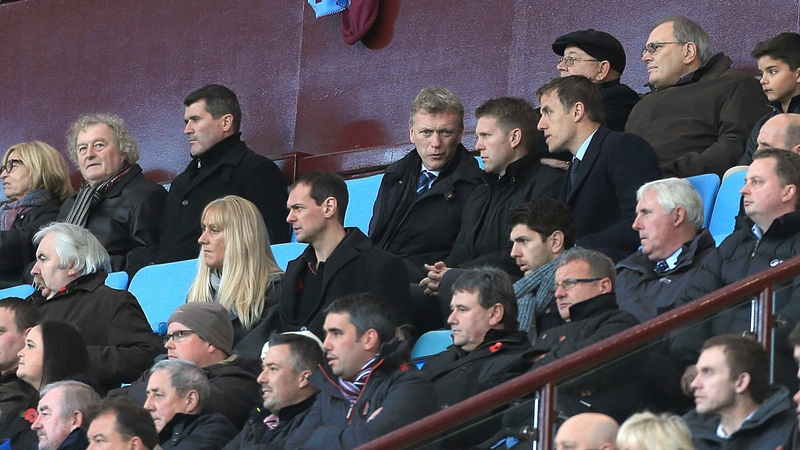 O'Neill said: "We obviously want to get to as many matches as possible. I don't think that is a problem with Roy, he goes to the games anyway.
"We want to see the players, we want to watch the players as often as possible. We will have the time, we will have the opportunity to do it.
"But on a role here with me, I have worked with an assistant manager, John Robertson, for years and years, and John's opinion, I valued greatly, his temperament, I valued greatly.
"I'm not saying that John is the same temperament as Roy, but I don't intend to change Roy too much. I would maybe make the occasional adjustment if that's possible, and a little bit of volatility will do nobody any harm, I think - and Roy as well."