By Ed Leahy
Ireland entertain the Faroe Islands at the Aviva Stadium this evening in what is a must-win match for Giovanni Trapattoni's side, kick-off 7.45pm.
Tonight's encounter signals the end of a very long competitive season for the Irish squad, however, there has been no sign of lethargy in the run-in to this World Cup qualifier with impressive performances against England and Georgia.
While the facile victory over Georgia last Sunday was relatively irrelevant, the energetic and well-organised performance at Wembley shows that the Trapattoni philosophy is alive and well and the players are still adhering to the system, playing for their manager.
Confidence is high in the Irish camp ahead of the Faroes' arrival, which has been reflected in the manager's team selection.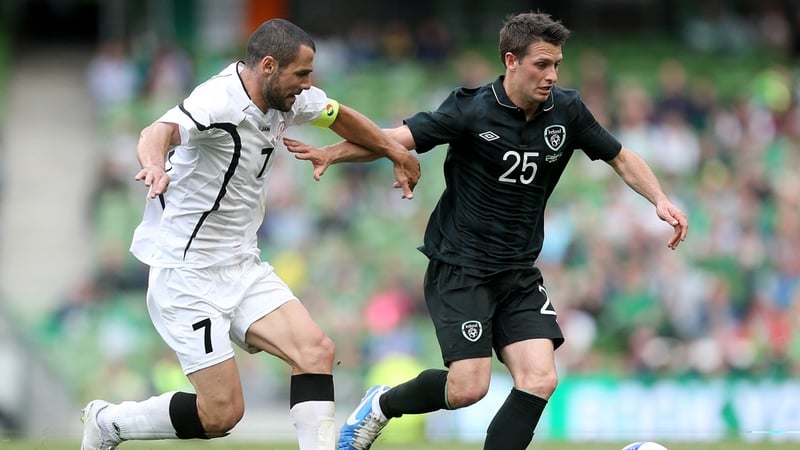 Wes Hoolahan has, eventually, been handed his first competitive start and as a result Trapattoni's side should retain a lot more possession against the Group C stragglers.
The creative Norwich City playmaker, however, has not been included because of the must-win nature of the match, but rather the should-win factor.
Hoolahan's inclusion in place of the suspended James McCarthy has made Trapattoni's decision an easy one, however, the manager is aware that any Irish eleven should prove much too strong for tonight's visitors.
So perhaps Trapattoni is actually conscious that an impressive performance is just as important as the result going into the summer break.
"I will retire when I stop scoring goals" - Robbie Keane
Anything other than a comprehensive victory will result in the manager and players being put under unnecessary scrutiny ahead of the vital Autumn games against Sweden, Germany and Austria.
Trapattoni's starting line-up is very attack heavy, while Hoolahan's inclusion shows that the manager is anxious to get goals, and it would appear that he will be quick to change things around on the pitch if things are not going to plan.
"We can change the system," said Trapattoni. "Maybe we can play on the right with Walters and Cox central with Robbie, because in this game it is important to try everything possible to win.
James McClean's omission, with the selection of Simon Cox, shows that the manager's philosophy is not straying too far from the norm.
Cox has many detractors, especially when picked out wide, but his inclusion shows the importance that the manager places in loyalty and working to the system.
The Nottingham Forest striker's selection for this encounter does, however, make a lot more sense for a game against a weaker side as he will join in with the attack and is a more natural goalscorer than McClean.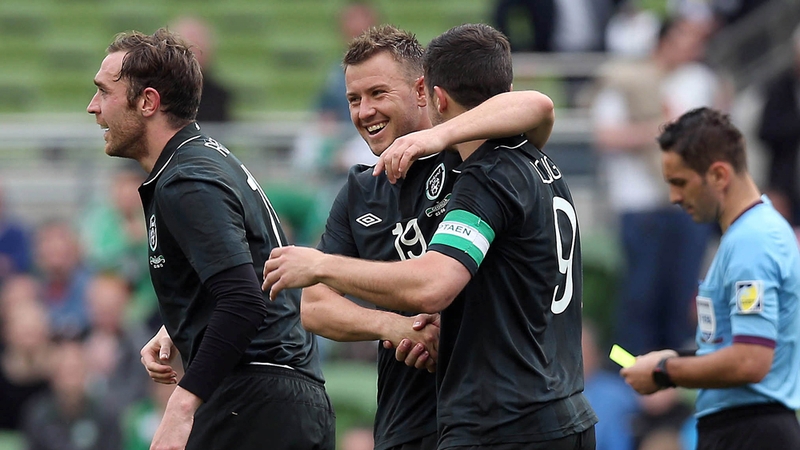 Trapattoni added: "We can also change with McGeady on the right and Cox or Walters on the left. For example, [James] McClean can't play on the right, but Walters can play right, Cox can play right and McGeady can play right.
"Maybe after 30 minutes if we haven't scored, we can change this situation. It's not a revolution, but we have to do whatever is possible to try to get a result."
But perhaps the most significant factor of tonight's game is Robbie Keane breaking the record for most Irish caps, which will sit proudly alongside his remarkable goal-scoring record – neither of which are likely to be bettered in the foreseeable future.
The captain's enthusiasm and commitment to the green jersey has, once again, proved that the Tallaght man is a class act and the skipper is a shining example for what international football should be about in an era where the club game is calling the shots.
Keane said: "As long as I have the hunger and desire, there's no reason for me not to. I will retire when I stop scoring goals."
And expect the skipper to prove that he is true to his word by chipping in with a goal or three to add to his already impressive international tally on his record breaking appearance.
Verdict: Ireland 5-0 Faroe Islands
Ireland: Forde; Coleman, O'Shea, St Ledger, Wilson; McGeady, Whelan, Hoolahan, Cox; Walters, Keane.
Live television coverage of Republic of Ireland v Faroe Islands from 19:15 on Friday 7 June on RTÉ Two and RTÉ.ie (Rep of Ireland only). Live radio coverage on Game On from 19:00 RTÉ 2fm and RTÉ.ie (Worldwide).