James McClean admits to feeling guilty for the trouble he has put Giovanni Trapattoni and Martin O'Neill through.
The 24-year-old Republic of Ireland winger has endured an eventful 18 months since bursting on to the Barclays Premier League stage with Sunderland and quickly establishing himself as a full international.
However, having already found himself at the centre of controversy for opting to represent the Republic rather than his native Northern Ireland, the Derry-born midfielder has repeatedly landed himself in hot water as a result of messages posted on social networking site Twitter, and his refusal to wear a Remembrance Day poppy on his shirt.
Both Trapattoni and former Sunderland manager Martin O'Neill have had cause to reprimand him as a result, and the message appears to have finally hit home.
McClean said: "Both Martin O'Neill and the manager have had a word in the past. I feel a bit bad now because I haven't been the easiest.
"But I take that on board and I think I have matured a bit in the last few months, and I will continue to hopefully do that."
"I think I have matured a bit in the last few months, and I will continue to hopefully do that" - James McClean
McClean was catapulted into the limelight when O'Neill handed him a debut as a substitute in his first game in charge at the Stadium of Light in December 2011, and his introduction sparked a revival which saw the Black Cats overturn a 1-0 deficit to beat Blackburn 2-1.
The Irishman had previously had to be patient with Steve Bruce, the man who paid Derry City £350,000 for his services during the previous August, reluctant to throw him in at the deep end.
However, McClean prospered under O'Neill to the extent that he not only won a first senior cap for his country, but forced his way into the squad for last summer's Euro 2012 finals.
But last season proved a difficult time for him as his form on the pitch dipped amid a series of well-publicised off-the-field issues.
McClean said: "It was a bit of a whirlwind first six months, amazing, top of the world, and then a lot of things happened in between then.
"But it will help me as a person. I will learn from all that and it will put me in good stead for the future.
"It was all new to me - I was still the same lad as I was from my time at Derry and that kind of went against me.
"I want to continue to just be me, and what comes with that comes with that. But I have learnt to not say too much."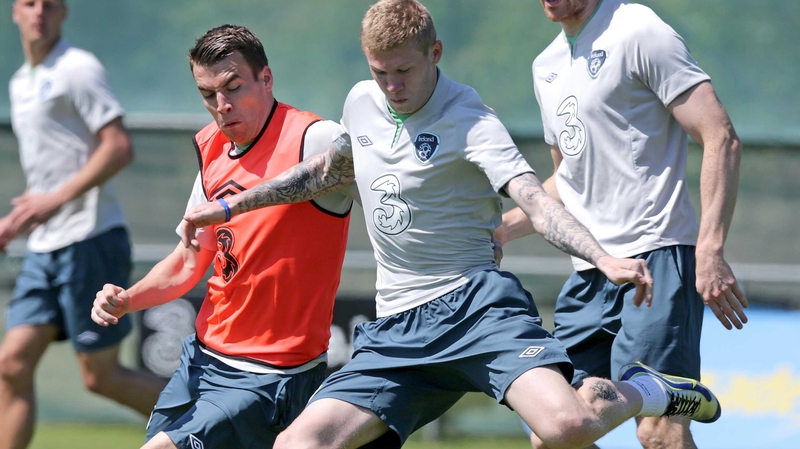 McClean demonstrated his new-found reticence to good effect when asked about new club manager Paolo Di Canio, who has himself swept through the club like something of a whirlwind in his first few months in charge.
Defender Titus Bramble, whose contract has not been renewed, today described the Italian as a "strange person" who "thinks he knows everything".
McClean, however, was a model of diplomacy when asked about his former team-mate's comments.
He said: "That's Titus' opinion, I'll leave that to Titus.
"Each manager has their different styles. He came in and he managed to get us safe, so I guess you could say 'job done'.
"Hopefully next season, we can push on and do well."
Whether or not McClean is part of Di Canio's plans for next season remains to be seen as the 44-year-old prepares to embark upon a rebuilding programme.
However, he is determined to end a difficult campaign in style with Ireland.
McClean set up two of his country's four goals in Sunday's friendly victory over Georgia, and is desperate to play a part in the World Cup qualifier against the Faroe Islands on Friday night.
He said: "It's been an indifferent season at club level for me. Hopefully I am going to knock that behind me now and push on here with the Ireland squad.
"It's been difficult for a lot of reasons which have already been well-publicised. But that's in the past now and I want to go back sharper, better and stronger for next season and hopefully push on to where I was.
"The other day gave me a bit of confidence with the two assists, so hopefully if I am called upon again I will do a job."
Live television coverage of Republic of Ireland v Faroe Islands from 19:15 on Friday 7 June on RTÉ Two and RTÉ.ie (Rep of Ireland only). Live radio coverage on Game On from 19:00 RTÉ 2fm and RTÉ.ie (Worldwide).