Ciaran Clark has warned his Ireland team-mates they will not be able to relax for a second as they attempt to dent Sweden's hopes of World Cup qualification in Stockholm on Friday.
Clark said: "The game is 90 minutes-plus, so you can't take your foot off the gas no matter what is happening.
"They can score goals, they have shown that, and it's about us trying to prevent that and for us going out there to get the win.
"But it's a game of 90 minutes and you can't take your foot off the gas at all.
"The lads here have been brilliant the last two days in training, and we will work hard now leading up to the game and work hard on ways we can win the game.
"All the lads are confident we can go and get something out of the game."
Paris St Germain striker Zlatan Ibrahimovic launched the spectacular comeback in Berlin last October when Sweden came from 4-0 down to draw with Germany with his side's first goal, and his presence in the starting line-up could present the Irish with real problems if he performs to his best.
Clark will hope he gets a chance to test himself against the hugely-destructive frontman, whose methods will be drummed into the Aston Villa player and his defensive colleagues in Malahide over the next couple of days.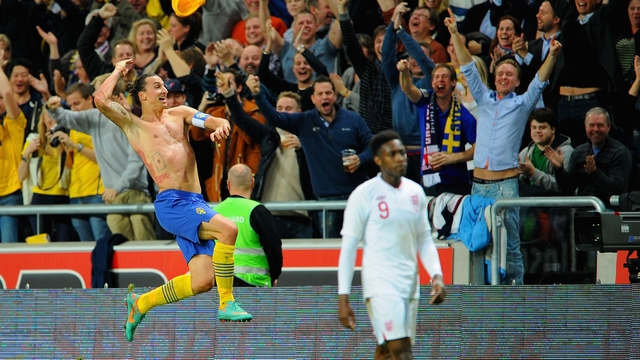 Asked how Ibrahimovic can be stopped, Clark said with a smile: "I don't know, to be honest.
"We are going to work on it in the next few days in training and hopefully we can do enough to do it.
"It's a team of 11 players, it's not just a one-man team. They have got some top-class players, they are all going to be well up for the game and we need to keep an eye on everyone, not just one man."
Should Clark get the nod ahead of the likes of Sean St Ledger and Darren O'Dea, he would head into the game brimming with confidence after helping Villa to back-to-back Premier league victories which have significantly boosted their survival hopes.
The 23-year-old said: "A couple of wins and you come away from it. It's tough, but each game, you have just got to focus on that game at hand and the next game coming up.
"We have got a young squad and I am sure we are more than capable of getting a few more wins and pulling away from it."