Republic of Ireland manager Stephen Kenny was inspired by Denmark's exploits at Euro 2020 and believes his young squad will have come of age by the next edition of the tournament, in 2024.
"We saw Denmark getting to the semi-finals in the Euros," he told RTÉ Radio 1's Today with Claire Byrne.
"Okay, they have some players at Barcelona, Dortmund and Chelsea but I don't think they have a massive pick of players.
"They've maximised their resources and they've played a very attractive style of football. They've backed themselves to do that and have been brave in their pursuit of that.
"We can take inspiration from countries like that.
"Some people might feel that I've tried to change things too quickly but a lot of them (Ireland's young players) are very talented.
"I think it needed to be done and I'll think we will get the benefits of that in the next couple of years.
"I think they will peak for the 2024 European Championships, a lot of those players will have 20, 25 caps under their belt by then."
It has been just under a year since Kenny's first competitive game in charge of Ireland - a 1-1 draw with Bulgaria that began a Covid-disrupted UEFA Nations League B campaign in which the Boys in Green finished third, with three points (three draws) from six games.
In November 2020, our Euro 2020 hopes were ended in the play-off semi-final against Slovakia.
"It was kind of surreal," said Kenny of his opening 11 months in the hot seat.
"We had the play-off game away to Slovakia. The players were outstanding, we dominated the game, and we lost on penalties. So that was a tough one to take.
"The subsequent two camps, which encompassed five internationals, we had eight to 10 players ruled out with Covid-related cases.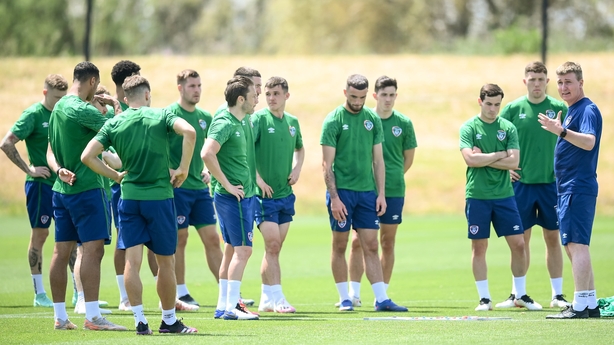 "We've learned a lot and we have some terrific young players coming through the system. The last camp was terrific, it gave us a chance to breathe and actually work with the players. It was less frenetic and Covid-affected.
"We've got a nice balance between the young players we've brought through and the more experienced players, and we're really excited about the forthcoming window.
"We've got two home games with our own fans, Azerbaijan and Serbia (in September, after Portugal away)."
Kenny endured 11 winless games before finally tasting victory in a friendly against Andorra last month, and Ireland's World Cup 2022 qualifying campaign has already stalled following defeats to Luxembourg and Serbia.
He accepts that questions are inevitable if results are not forthcoming but insists he won't change his approach.
"It's part of the territory with international management. No matter what country you're in you'll always have that," said the 49-year-old former Dundalk boss.
"When you have a period of not winning games, of course you're going to have some criticism. It's part of the job.
"I have no problem with anyone expressing an opinion, everyone is entitled to it.
"I know my own mind and it doesn't bother me."
Kenny also called for "leadership from the highest levels of government" over the scourge of racism in football.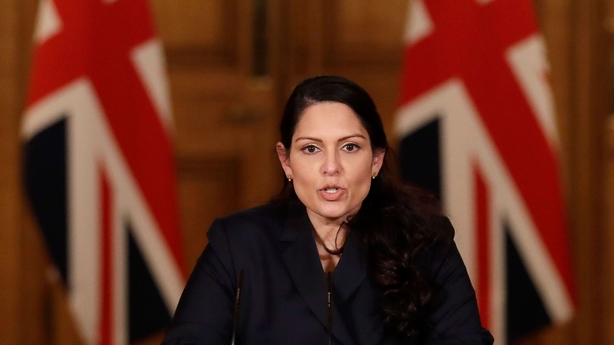 He was dismayed by the booing from some England supporters as their team took the knee before their Euro 2020 fixtures, and the fact that UK Prime Minister Boris Johnson and Home Secretary Priti Patel effectively gave license to them by refusing to condemn their actions.
He said: "It was strange, and particularly (as) it came from Government level as well where Priti Patel actually backed the people who booed."
Kenny's own players were booed by the crowd at the Szusza Ferenc Stadium in Budapest ahead of their friendly clash with Hungary in June, and hard-line nationalist Hungarian Prime Minister Viktor Orban later accused them of "provocation".
However, the ex-Shamrock Rovers boss dismissed Johnson's assertion that the stance taken by the England players was simply a gesture.
He said: "I don't agree with that. We had that ourselves in Hungary, where the players took the knee and of course they were booed in Budapest, and the Prime Minster actually backed their stance, and I don't get that.
"There needs to be leadership from the highest levels of government."
Asked if he had any issue with Ireland's players demonstrating their support for the anti-discrimination measure, Kenny replied: "I absolutely back them, yes, I absolutely back them.
"I don't see it as a political gesture, I think it's humanitarian. If they want to do it, I'm completely behind that."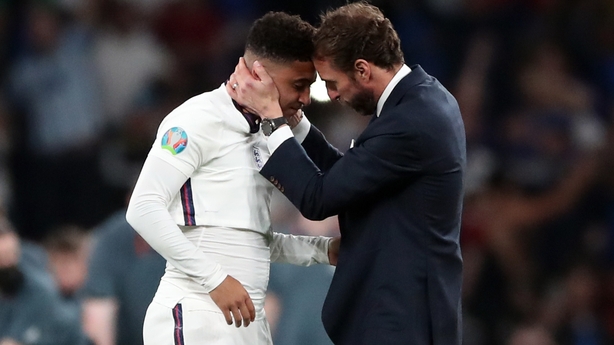 Kenny's comments came as investigations into the racial abuse Marcus Rashford, Jadon Sancho and Bukayo Saka suffered on social media after missing from the penalty spot in the shoot-out which eventually condemned England to defeat by Italy in the final continued.
Derry natives James McClean and Shane Duffy in particular have been targeted online and their international manager acknowledges that is a significant problem, but is perhaps even more concerned by the overt racism sometimes on display in stadiums across Europe.
Kenny said: "You tell them not to go onto social media, not to engage in it. But of course they do - that's only natural - and it's very difficult for them to deal with, but they have to become immune to it.
"But you can never be immune to it, you just do your utmost to sort of block it out.
"Some of the stuff in the stadiums in Europe, to me, that's even worse. UEFA have a big job stopping racial abuse in stadiums throughout Europe.
"To me, that's really up-front and in your face and blatant. Someone can hide behind a pseudonym on social media, but in stadiums throughout Europe there should be greater sanctions to countries or clubs."
Listen to the RTÉ Soccer podcast on Apple Podcasts, SoundCloud, Spotify or wherever you get your podcasts.
We need your consent to load this SoundCloud contentWe use SoundCloud to manage extra content that can set cookies on your device and collect data about your activity. Please review their details and accept them to load the content.Manage Preferences