Liverpool have appointed Andreas Schlumberger as the club's new head of recovery and performance while manager Jurgen Klopp has said that Thiago Alcantara will not feature in their game against Newcastle United.
Schlumberger, who worked with Klopp during a four-year spell at Borussia Dortmund until 2015, joins the Reds from Schalke, where he was head of fitness and prevention.
"This newly-created specialist role will support and work in close collaboration with the current performance, medical and rehabilitation leadership," Liverpool said on their official website.
Schlumberger has held similar roles at Bayern Munich, Borussia Monchengladbach and Nurnberg and has also worked with the German Football Association, supporting the younger age groups. 
Klopp, meanwhile, has provided a fitness update on his players before his trip to St James Park.
Thiago has returned to team training but has not completed enough sessions to satisfy Klopp so will not be pushed into action at Newcastle but instead be given extra time to prove his readiness.
"He has done parts of training so far. On Friday he trained a full session, but the session was a reduced session," added the Reds boss.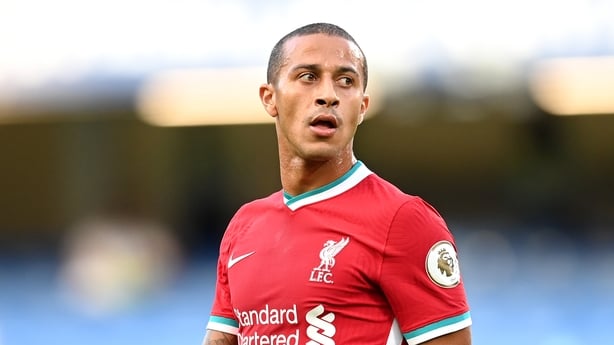 "It is not about training one day with the team and then you can play in the Premier League again.
"It looks quite promising at the moment, but I cannot say more about it, I don't know. We will see."
While Thiago is edging closer to a comeback, Klopp has lost another two players to injury, with centre-back Joel Matip sustaining a groin injury against West Brom and midfielder Naby Keita missing that game with another muscle problem.
There has been little time to do a full analysis of Newcastle, but Klopp is fully prepared to face striker Callum Wilson after he was rested against Manchester City on Boxing Day as a precaution after taking a knock on his ankle.
"I saw he didn't play. Was he injured? Look at that, Newcastle can rest Callum Wilson. So we expect him to play," said the German.
"He's a good striker, but actually they have a couple of really good players, so we have go to be ready for that.
"I cannot go into detail for the Newcastle game, but it will be another tough challenge, like all Newcastle games have always been."