Stephen Kenny has said that he is not a manager that looks to make excuses for his team's inability to win a game in seven played or their lack of goals throughout his short tenure.
However, the Ireland boss is discovering things about his squad that were unlikely to have presented themselves in normal circumstances as a result of so many disruptions throughout the last two international windows.
While most international managers would attempt to build their sides around a core group of players, that is something that was not afforded the new manager since his opening games in September.
The first two games of the Kenny era proved a whistle-stop audition for play-off places for the clash in Bratislava.
A draw and a narrow defeat as the players became acquainted with their new manager and a quite seismic shift in style from what the senior players had become accustomed to over the past three regimes, and as it turned out, things were looking quite positive for the Slovakia clash.
But then the Kenny era metamorphosed into the Covid campaign as Ireland's Nations League fixtures, not to mention the vital Euro 2020 play-off, were severely affected by the limited number of key players that were available for selection.
As a result, only three players have started all seven games since September – Darren Randolph, Shane Duffy and Matt Doherty – while Robbie Brady is the only other to feature in every match under the new manager.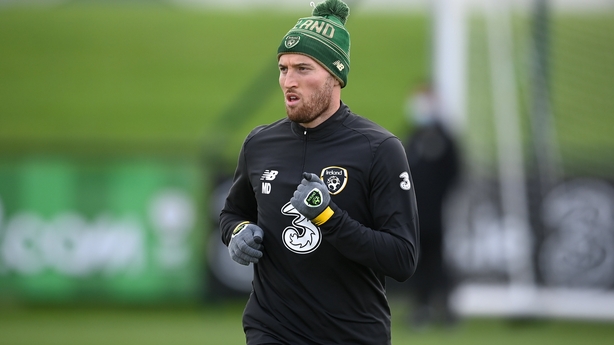 Remarkably, Kenny has used 29 players already throughout the seven games with the potential for more new faces in tomorrow's game against Bulgaria, following the four additional call-ups as a result of the latest round of coronavirus positive cases.
Taking the non-traditional route to the top table of Irish football, there was a sense that the former Dundalk manager would have to prove himself early in his reign, however, no one could have predicted the obstacles that Kenny would face.
The phrase "keep calm and carry on" appears to be the modus operandi of the new Ireland boss as he maintains his composed nature awaiting his first win, while no goals in six consecutive matches is a stick that may well be used to beat him with should his side fail to score in Wednesday night's home clash.
For a man potentially in the firing line, Kenny's approach has been brave and ballsy, selecting players who by his own admission are not the finished article, rather than some of the older available pros.
And while those two opening games were aimed at the Euro play-off, once Ireland's exit was confirmed, Kenny's firm focus moved to the 2021 calendar and the true litmus test of his tenure, the World Cup qualifiers.
The bigger picture is always being emphasised by the new manager, and he offered a valid comparison at the pre-match press conference when he cited last Sunday's opponents, Wales, as a team to emulate.
Wales, of course, had the safety blanket of reaching the semi-finals of Euro 2016 to allow the next man in after Chris Coleman the chance to build the new batch to continue to challenge at the big tournaments.
A hint of irony, perhaps, that it was Ireland who ended their route to the 2018 World Cup, before Ryan Giggs took over and started to blood youngsters, some plucked from reserve sides of the big teams in England.
And it has worked for Wales, the first signs of success coming again with an Irish theme, as they smashed Martin O'Neill's men 4-1 in Cardiff in 2018 before qualifying for Euro 2020.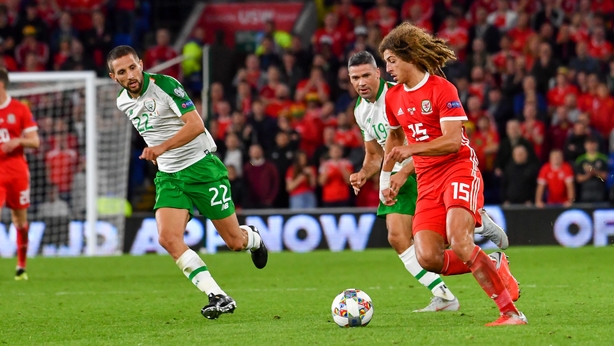 "We've come in for a bit of criticism and that's fair enough, that's part of the territory when you don't win games, I accept that," said Kenny.
"One of the things we have seen is that we have a bit of depth.
"In both matches against Wales, even though we were missing a high number of players, and Wales have a good front three in Gareth Bale, Daniel James and Brooks, not to mention Aaron Ramsey in the game Dublin, and yet we matched them for 90 minutes in both games. And we had a lot of players missing.
"They have been a good template and have been interesting as they have blooded a lot of young players from three or four years ago. Now their players are in their early twenties. And we blooded a lot of players in the last couple of months, probably more than any time in recent history.
"A lot of players are getting vital experience and it is a great opportunity for some players against Bulgaria, and hopefully they can take it."
Kenny fully expects to be back to the full complement by the time that the World Cup qualifiers come along and sees that the real benefit of using so many players is the formation of a sizeable squad, bringing competition for places and establishing an extended group who are familiar with his asks and expectations.
While these latest three-game windows have shown that squad rotation is inevitable as a result of injuries, suspensions and fatigue.
"We're focused on tomorrow's game which is very important and then we'll focus on the World Cup qualifiers in March," said the manager.
"And by then we'll have players available in the back four, Seamus Coleman, Matt Doherty, John Egan, Enda Stevens, we'll have players like James McCarthy and Harry Arter available, and attacking players like Aaron Connolly and Callum Robinson, and other players, that's just off the top of my head, I'm sure there are other players that I have left out.
"I think we will have a lot of players available in March and these players who are getting their opportunity will supplement that and create competition for places and create an environment.
"We're led to believe that there could be three qualifiers in March in the World Cup series and if that is the case, we need a squad. We're building a squad of players that will be available for the World Cup qualifiers in March."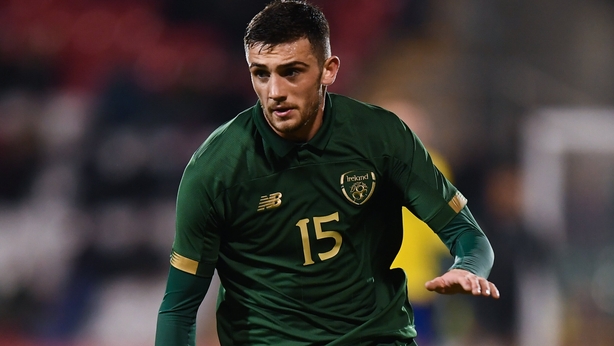 One young player who the manager has yet to send into battle is one that many see as the answer to Ireland's future goalscoring needs, Troy Parrott.
The Tottenham teenager was named in Kenny's initial squad, however, injury prevented the Dubliner from staking a claim for a play-off place against Slovakia.
Parrott, now on loan at Millwall, has returned to full fitness and played a part for the Under-21 side in Sunday's defeat to Iceland.
And Kenny has drafted him into the senior side, having reviewed his fitness stats, as another option for his team that have drawn six blanks in a row.
The manager admitted that Parrott would not start against Bulgaria, however, if goals remain at a premium by half-time at the Aviva, there is every likelihood that he will be asked to work his magic in front of goal.
"Troy is a brilliant young player who I have had in the Under-21s squad, and he scored some terrific goals," said Kenny.
"He certainly wasn't part of our plans for the senior international team there were he is at the moment, initially just coming back and coming into the Under-21 team.
"Speaking to Jim Crawford, the Under-21 manager, and all his staff, his GPS results in training last week were of a very high standard. He's training really well and was very, very fit in the training week they had, played 45 minutes and did very well.
"Because we've had a lot of withdrawals, because of what we've spoken about, he comes into the squad, but he won't start or anything like that."