Seamus Coleman and Everton are top of the Premier League table after three wins from three and manager Carlo Ancelotti could not be happier with his captain.
The full-back has flourished behind a new look midfield, which has increased cover in the form of Allan and Abdoulaye Doucoure, as well as an exciting new attacking partner on the right flank - his namesake (sort of) James Rodriguez.
Coleman, who recently lost his spot in the Republic of Ireland defence to Matt Doherty, combined with the Colombian international to set up Dominic Calvert-Lewin in the hard-fought 2-1 win over Crystal Palace.
It was another fine performance from the Donegal man, but his manager is  just as impressed with the 31-year-old's leadership abilities, comparing him to some of the most illustrious captains he has worked with.
"Seamus is doing really well. He is an example for all the others of how you need to be: the attitude, the spirit - every day," said Ancelotti.
"I've had a lot of captains in my career but how Seamus expresses his love for the shirt is really top. He is a great captain, honestly.
"I don't want to forget anyone [I have worked with] but he is up there as a captain with [Paulo] Maldini, John Terry and Sergio Ramos."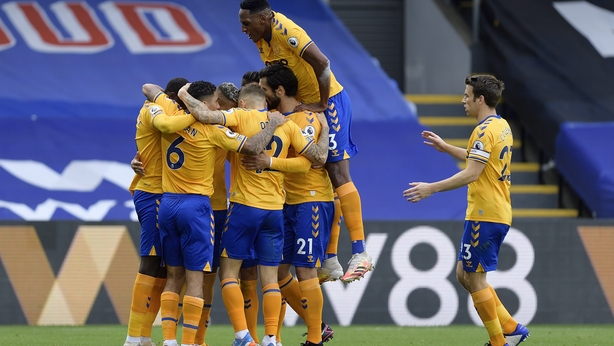 Ancelotti has declared himself really pleased with Everton's perfect start to the season but urged his new-look team to keep improving.
The Toffees made it five wins out of five in all competitions on Saturday. After an opening-day success away to Tottenham, the Merseyside club have also progressed into the last 16 of the Carabao Cup and now sit top of the Premier League following a third straight top-flight success this weekend.
Given the likes of Allan, James and Doucoure were only signed at the beginning of the month, the trio have settled in quickly at Goodison Park.
"If I have to judge the period, I think we've done really well. We have a new squad, with new players and they adapted really well," Ancelotti said.
"The start of this season was fantastic but I think we have to keep going to think to the next game, to try to improve and be focused there.
"I'm really pleased for what we did in this first period of the season."