"What's in a name?" once pondered playwright extraordinaire William Shakespeare. And a point that Shamrock Rovers manager Stephen Bradley has been emphasising to his players ahead of tonight's high-profile Europa League encounter against AC Milan (Live on RTÉ2). 
The manager has been reminding his players that once they step out onto the pitch at Tallaght Stadium tonight, it is 11 versus 11, and while the team have been looking at analysis, they have tried not to pay too much attention to the fear-inducing name of their opponents, AC Milan. 
Bradley is a young coach who has been given the time and freedom to not only learn on the job but to impose a strong footballing philosophy on the Dublin club, and for a man who grew up playing the game the Arsenal way, under mentor Arsene Wenger, it is no surprise that he is relishing the chance to send out his side against such a high-profile side. 
"It's exciting to be looking at a team like AC Milan, to be looking at their strengths and trying to find weaknesses that we can exploit," said Bradley, speaking to RTÉ Sport ahead of the game. 
"What are their normal patterns? How do we nullify them and then how do we exploit? 
"They play a really aggressive system, and want to dominate the ball. They're a top team, but how we approach and how we analyse the game hasn't changed." 
Rovers have certain advantages going into the tie, which have, at least, given the manager something to work with and build a game-plan around. 
The recent Champions League finishing format of one-off games showed that smaller team have a much better chance compared to the classic two-legged affairs. 
And Rovers will certainly look to that as a positive, while they also get a chance to do it at their home ground, albeit in a behind-closed-doors situation.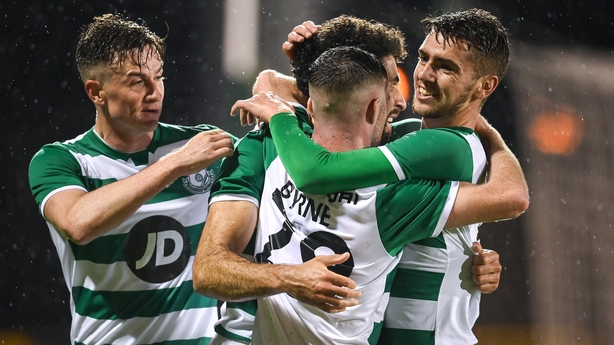 Milan are also still in pre-season mode, and tonight's game will be their first competitive fixture of the new Covid-delayed season, while the Hoops have been playing competitively for the past two months. 
Bradley will still expect his side to play football once they have possession, and will ask his players to work hard, maintain their shape and remain patient while they do not have the ball at their feet. 
"They'll have a lot of possession, so we need to embrace being without the ball and being uncomfortable at times, and be comfortable without possession," said Bradley. 
But the manager also expects to enjoy some element of time on the ball and he is keen to make sure that his side revert to type and express themselves once in possession. 
"We have to make sure our shape is right and when we get the ball try to exploit, and make sure we trust and enjoy what we do when we have the ball."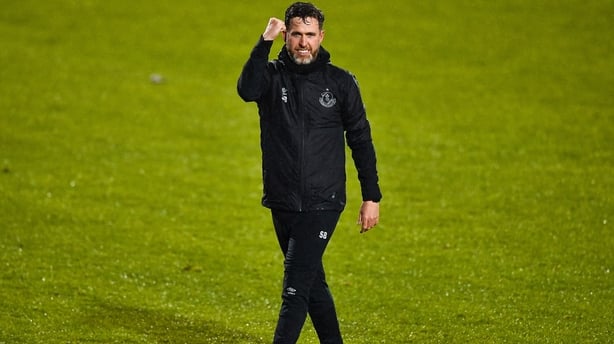 Bradley knows that his plans to exploit can only be put into practice if his tactics to nullify can be carried out effectively. 
The manager will name a hard-working side with a strong emphasis on energy as his players will need to be ready to chase the ball and work hard throughout. 
Equally, the shape of the side will prove vital as the manager will get numbers behind the ball and allow Milan to have possession inside their own half, as opposed to maintaining a high-press as might be the approach in a League of Ireland fixture. 
The Hoops' traditional three-man defence will surely look more akin to a five across the back with the wing-backs working hard off the ball, while a packed midfield should make it difficult to play through. 
Aaron Greene can set the tone for his team-mates, defending from the front and look to perform a role similar to the energy-filled outing at the Cup final last November when he was arguably Rovers' best player. 
This Rovers side have no problem working hard off the ball, as they know once in possession, they have the manager's blessing to play good attacking football, and tonight's game will be no different as the home side will endeavour to keep the ball once they get it, move forward and look to create. 
Players like Jack Byrne and Graham Burke will be key in this regard, while others in midfield like Aaron McEneff and Gary O'Neill are strong passers of the ball and will not give away cheap possession. Daniel Lafferty has already shown an eye for goal this year, bombing up the left, while Ronan Finn will look to do likewise on the right flank.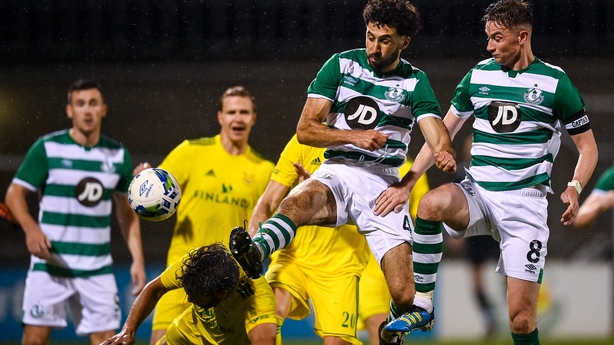 Joey O'Brien's influence in the back three will be key to how Rovers deal with the expected onslaught, while the in-form Roberto Lopes could prove key at both ends of the pitch. 
The handling of Zlatan Ibrahimovic will most likely be a collective effort between O'Brien, Lopes and Lee Grace, as the big Swede tends to float in and out of the game and it may prove a waste of resources and damaging to the shape of the side to try to man-mark the striker. 
It will be interesting to see how much Rovers can play out from the back against a side like Milan who, while lacking match sharpness, will still look to press high up the pitch and hope to force errors from the home side. 
Perhaps Rovers will play a bit more direct at times and maybe look for those energetic outlets to set-up some swift counter-attacking play.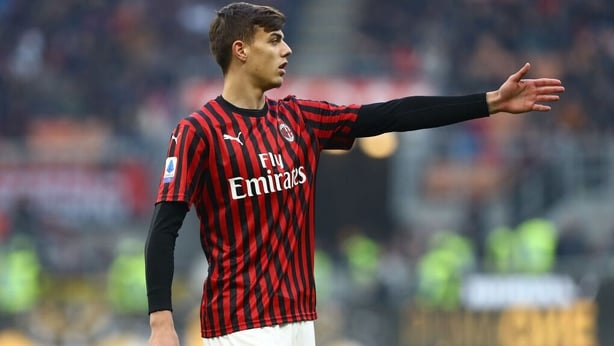 The visitors, of course, are European footballing royalty, having won the elite competition seven times, while they have been champions of Italy on 18 occasions. 
Granted they are not the side that they once were, however, under the tutelage of Stefano Pioli, there is a sense that the Rossoneri are on the road back to challenging for top honours. 
His side play an exciting brand of attacking football and they possess the creativity to really hurt sides, and there will be a lot of play coming through Sandro Tonali, who is being compared to Andrea Pirlo. 
The travelling side are, however, missing key players as Ante Rebic is suspended, while Rafael Leao, the talented Portuguese attacker, is out injured. 
And the Milan manager has done his homework on Rovers, who he expects to be the fitter side in this winner-takes-all clash. 
"We face a team that plays good proactive football, a modern style with a lot of off-the-ball movement, and they have a few quality forwards," said Pioli. 
Ahead of the start of the Italian league, Milan will be treating the game as a final run-out, expecting to win with a bit to spare, providing the players with valuable minutes in the bank before their first league game on Monday night. 
Pioli will be hoping his side can put themselves a couple clear with 60 on the clock to allow his side to work down through the gears for the final 30 minutes. 
But on the other hand, Rovers boss Bradley will be hoping that the game is only kicking into life during the final third. 
Should Rovers somehow manage to keep things tight and remain in the clash going into the latter stages, then the adrenaline and additional fitness could really start to work to their advantage. 
And the manager is not ruling out the impossible in this most improbable of situations for the green and white of Dublin.
"We have the players to create problems and create chances," said Bradley. 
"If we dig in, trust what we do, cause them problems. If we do our very best, they have an off night and lady luck is with us, stranger things have happened." 
Follow the Europa League clash between Shamrock Rovers and AC Milan (7pm Thursday) with our live blog on RTÉ Sport Online and the RTÉ News app or watch live on RTÉ2 and the RTÉ Player