Dundalk manager Vinny Perth admitted his team are well short of title-winning form after a 2-1 defeat away to Bohemians saw the defending champions fall to third in the table.
The Oriel Park outfit have collected just one point from a potential six since the restart, last night's loss at Dalymount following on from a disappointing 1-1 draw at home St Patrick's Athletic.
With 11 games remaining in the pandemic-shortened season, Dundalk are now five points behind league leaders Shamrock Rovers, with Stephen Bradley's team boasting a game in hand.
"It's far from it (title-winning form). It's seven games into the season but that makes no difference, we're in a very, very difficult situation as a club," Perth told RTÉ Sport after the game.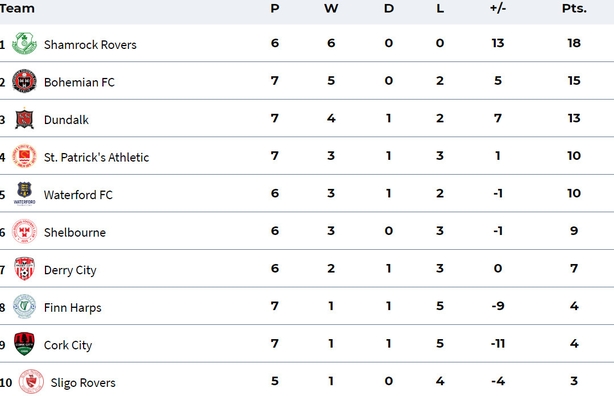 "We defended in a very un-Dundalk-like way tonight. I'm not happy with that. We have to take it on the chin and react from it.
"At half-time, we were 2-1 down and I felt we could go on and win the game from that position. We'd enough quality about us, we didn't get the break of the ball at various stages.
"But we were vulnerable on the counter attack and Gary's had to make a couple of saves because we were pushing. Full credit to them and we've got to look at ourselves as a group."
With a maximum of six points gathered since the restart, Bohemians leapfrogged Dundalk to get to second in the table and now sit three points behind their city rivals.
Bohemians manager Keith Long expressed his delight with the performance and the result and credits the club's exacting fitness programme in the lockdown for his players' excellent conditioning since the restart.
He dismissed the notion that the early return to training for the European clubs has been a pivotal factor.
"No. I hear a lot of commentary around that. It's not a disadvantage to us, coming back early," Long said.
"Our fitness levels throughout the lockdown, we had a very demanding schedule on the players. They worked really hard and we came back in a better place fitness wise and physically.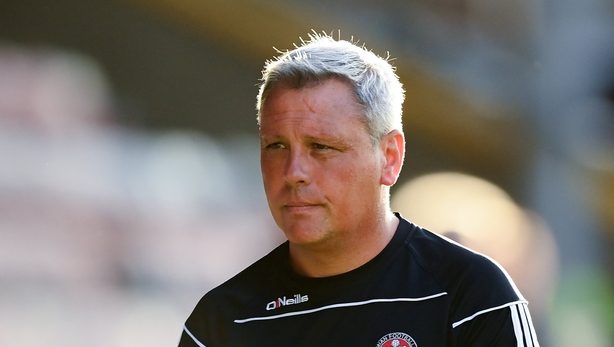 "It's not just the four weeks extra training that the European teams were allowed to have. I think our approach in lockdown is paying dividends.
"But it's very early, it's one, two games. We're very pleased today because Dundalk's conditioning is second to none, they've been the masters of it."
Long admitted that he missed the heaving atmosphere that one has become accustomed to at Dalymount Park in recent years but said, perhaps surprisingly, that one the most significant adjustments he's had to make is traversing to the other side of the pitch to watch his side.
"I enjoyed the music tonight for the first 15 minutes and then it shut off. It's a completely different atmosphere and experience. It was strange today and it was strange in Turner's Cross last week.
"It's not ideal. Everybody would prefer supporters in the ground. We would have fed off them tonight. There's no doubt about it. They could have driven us on a bit towards the end but we didn't need it tonight thankfully.
"I think the biggest thing for us is the view of the game and the perspective of the game. Because we've changed sidelines. This might sound silly - but watching from the other side of the pitch gives us a completely different perspective on the game. It's different."
Subscribe to WatchLOI to stream 55 Airtricity League matches and selected FAI Cup games this season.