Apple juice
What the Liverpool players swig at half-time. Crucially the apple juice is laced with caffeine. People have mixed reactions to this concoction but evidently it works.
Head of nutrition Mona Nemmer, recruited from Bayern Munich, has brought a host of changes to the way Liverpool players eat and drink, the apple juice-caffeine replacing sugary drinks as the half-time option.
In 1990, when they last won the league, they used to stop for fish and chips on the way home.
BBC
We've had English Premier League games broadcast live (or as was the case in the 1990s "almost live") on RTÉ down the years, but history was made on 21 June as the BBC broadcast its first live Premier League game and its first live English top-flight game since 1988.
It was the first time an English top-flight match had been broadcast live on UK terrestrial television since Sky took the rights from ITV in 1992.
Crystal Palace won 2-0 away to Bournemouth in the BBC's first live game and a later match on the channel, the Southampton-Manchester City game on 5 July, broke the Premier League viewing record, drawing in 5.7m viewers.
Connolly emulates Chick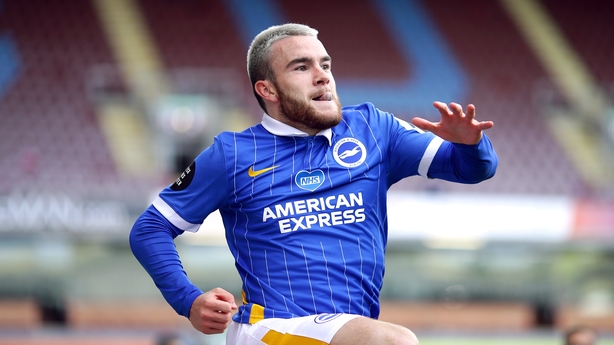 In October, Aaron Connolly generated waves of excitement with a couple of goals in Brighton's 3-0 win over Tottenham, becoming in the process the first Galway man to score in the English top flight since the late Eamonn 'Chick' Deacy scored for Aston Villa in 1983.
It took until the final day of the season for him to add a third to his season's tally, but the youngster was invariably a menace to opposition defences.
Didzy
McGoldrick's nickname almost rivals 'Stan' in terms of popular usage at this stage. In fact, the popularisation of the name 'Didzy' may go down as the main legacy of Mick McCarthy's second stint in charge. Mick certainly was unable to get through an interview without rhapsodising about Didzy - or Didz - at some point. He made plain his love affair with the striker when he told The Athletic the other day that a picture of the striker celebrating his goal against Switzerland will take pride of place in his new house, right beside the exercise bike.
McGoldrick, for a long-time, was the most celebrated non-scoring striker ever to lace a boot, but he grabbed two goals in Sheffield United's recent win over Chelsea. The Irish enclave at Bramall Lane had a great season - more to come later.
Egan
Immediately in fact. This whole alphabetic list isn't Irish tinged, though it does appear that way early on.
Egan, like his club, had a wonderful first season in the Premier League, playing 36 times and nabbing two crucial goals, securing a draw away to Burnley and notching a dramatic winner against Wolves.
With Dara O'Shea's arrival in the Premier League, we get that bit closer to the prospective Egan-O'Shea partnership at international level, a combo which sounds more like a Kerry midfield than a Republic of Ireland centre-back pairing.
Farke in hell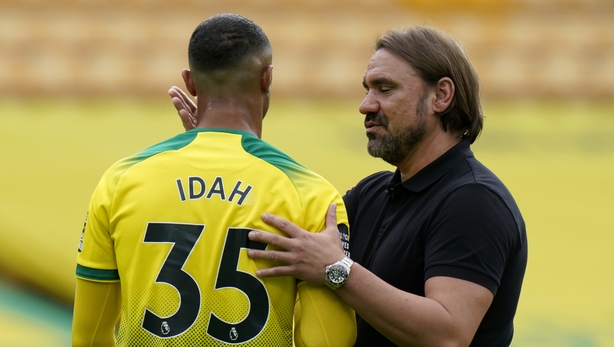 Not exactly 'hell' per se, but a grim toil for the East Anglian outfit in the Premier League this season.
The Canaries disappear down back into the punishing coal mine that is the Championship.
Manager Daniel Farke accepted that relegation was inevitable before it was mathematically confirmed, an unusual display of public frankness from that most optimistic of species, the Premier League gaffer.
Their form has been particularly poor since the restart but at 21 points, they are far from the worst team to ever find themselves at this level.
The honour still goes to the dismal Derby County team of 2007-08, who mustered just 11 points.
Great Escape
Oldham in 1992-93 remains the gold standard. Joe Royle's team were nine points off safety with three games remaining and won all of them, including winning away at title chasers Aston Villa, to survive on goal difference at the expense of Crystal Palace.
Those title chasers from 1993, Aston Villa, found themselves in, as George Hook used to say, the manure, but they rustled up eight points in the final four games to save themselves.
A great-ish escape.
Henry
The executive titan who presided over the ending of the curse of the Bambino in Boston in 2004 has now helped end the curse of Steve Staunton (it's not quite called that but they shouldn't have sold him in '91) on Merseyside.
We understand the Mayo county board are in talks about some sponsorship.
Idah
Another Irishman to throw into this unapologetically Hibernocentric list. The 19-year-old Corkman is bound for the Championship as Norwich brought up the rear of the division.
Idah did cram in 12 Premier League appearances this season, though his eye-catching hat-trick came in the FA Cup in that Irish enclave of Preston.
Perhaps with the prospect of more game-time, the slip down a division will be no bad thing.
Jordan
We could go for Jose but that would be too routine. Instead, we'll salute the Football Writers' Footballer of the Year, Mr Henderson.
Once a player for whom the phrase 'much-maligned' was affixed to the front of his name, now he has picked up the Premier League trophy and one of the finest individual gongs in the game.
Whether he was a worthier choice than the likes of Sadio Mane or Trent Alexander Arnold is highly debatable but there's often a leadership bonus attached to these yokes.
Karren Brady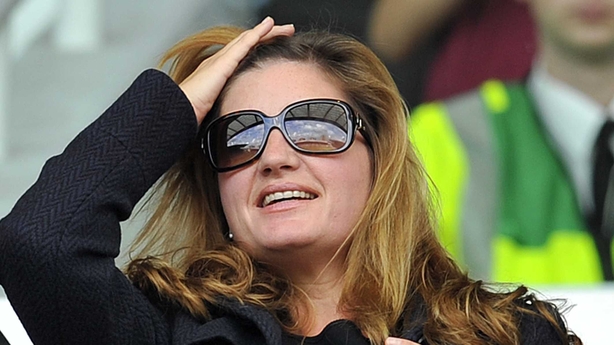 Probably too obvious to go for Klopp so we'll plump for West Ham's vocal vice-chairman Karren 'two r's' Brady who displayed impressively brazen levels of self-interest when calling for the season to be declared 'null and void' in her Sun column at the outset at the coronavirus crisis.
Needless to say, many questioned whether or not her stance was unrelated to West Ham's then position near the relegation zone.
Either way, to the widespread relief of Liverpool fans - and the disappointment of Manchester United fans who might never have stopped laughing - the call wasn't heeded.
Leicester hit nine
Southampton eventually survived with ease though you mightn't have fancied it early on. Manager Ralph Hassnhuttl's stock is considerably higher than it was last October, when the Saints equalled the famous 24-year record for the heaviest Premier League loss.
Many of us will recall the day a quarter of a century ago when Cole banged in five and poor Craig Forest got repetitive strain injury from stooping down to pick the ball out of the Old Trafford net.
Angus Gunn suffered a similar horror as Southampton, down to 10 men early after Bertrand's sending off, were 5-0 down at half-time, had slipped seven behind by the hour mark and then conceded another two late goals.
For the home fans, the crowd ban had come too late, though most didn't stick around for the finish.
Masons - The Freewheeling-Masons
For whatever reason, the Christian name 'Mason' became wildly popular in England sometime in the late 1990s and now we have numerous chaps of this name decorating the Premier League.
Mason Mount is one of the bright young hopes at Chelsea, Mason Holgate has impressed at centre-half for Everton but most exciting of them all is probably Mason Greenwood, a central player in the budding Old Trafford revival.
Noise machine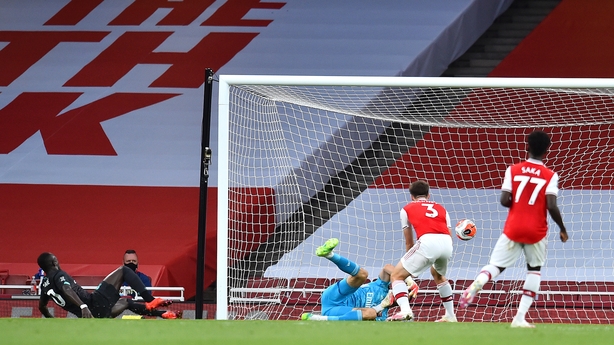 We've been living with synthetic crowd noise for a while since the pandemic has forced crowds to stay away.
The technology in question has been supplied by the league's video game partners over at EA Sport.
I had originally hoped it would be christened the 'You're s**t and you know you are machine' but alas they've made sure that any foul language isn't audible.
Ole
Going by the normal trajectory of post-Ferguson Manchester United managers, the Solskjaer regime should be coming apart at the seams right about now.
For a long time during the latter half of 2019, it appeared that Solskjaer was doomed like all his immediate predecessors.
But he seems, improbably, to have turned it around, particularly since the restart. Manchester United won 10 and drew five of their last 15 Premier League games and with Fernandes and Greenwood shining in the attack.
Could they be on the verge of full renaissance and a first proper tilt at the title since 2013?
Pearson
The last team to sack Nigel Pearson after he had successfully guided them out of the relegation zone went away and won the league the year after.
It won't quite work out like that for Watford - though I suppose they could win the Championship - who sacked managers with bewildering regularity this season and have been rewarded with a season in the second tier next year.
Quizzes
With nothing else on, it was boom time for sporcle quizzes during the early days of the coronavirus.
Name every Spanish player to win the Premier League. Name every Irish player who's scored a goal in the Premier League. Name all the teams to whom Mike Dean has awarded penalties against Arsenal (need to set aside a day for that).
Rashford
Rashford took time out of his football schedule to combat child poverty in the UK. During the lockdown, the striker teamed up with a charity to raise £20m to provide meals to kids who were reliant on free school dinners - now no longer available due to Covid.
He was subsequently credited with forcing the British government to change their policy and extend free school meals into the summer holidays.
In recognition of his efforts, he became the youngest person to receive an honorary doctorate from the University of Manchester.
And he scored 17 goals as well.
Souness-Pogba jokes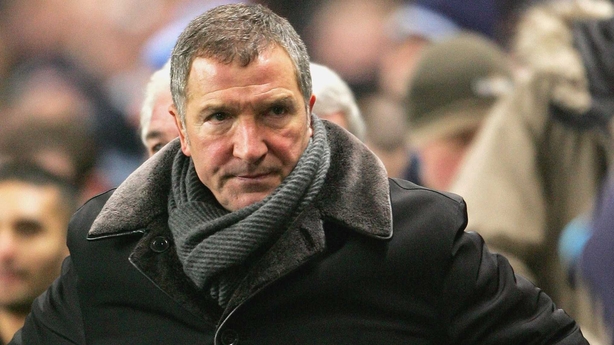 In the online world, it has very much been the season of the Graeme Souness-Paul Pogba joke.
The social media banter merchants have gone to that particular well early and often throughout the elongated 2019-20 campaign.
You know the drill, De Gea lets in a howler and Souness responds by saying Pogba should have done more there. Covid-19 hits and Souness says that Pogba hasn't reacted quickly enough. An asteroid slams into the earth, wiping out all human life and Souness points out that Pogba has failed utterly to do a Bruce Willis on it and ascend in a spaceship to avert catastrophe.
Troy
We spent much of late 2019 breathlessly awaiting word on whether young Troy Parrott was being included in various Spurs match-day squads.
The young 18-year-old had been tearing it up in the Youth Champions League and for the Irish U21s, famously scoring twice in Ireland's stunning 3-1 away win in Sweden in September.
He appeared to be on the verge of a breakthrough at White Hart Lane but the change of management is generally agreed to have set him back.
Mourinho's well known preference for players who are pushing middle-age hasn't made things easy for the young Irish striker. But he's plenty of time yet.
Unai Out
During the Wenger years, Arsenal fans were at least stirred up, energised by the long campaign to get rid of their title winning manager.
These days, it feels like they can't be arsed. Arsenal are drifting somewhere near mid-table mediocrity - a return to the Bruce Rioch years.
Unai Emery was shunted out the door rather quicker than Wenger and has since been replaced by Mikel Arteta, under who things have picked up slightly.
Vardy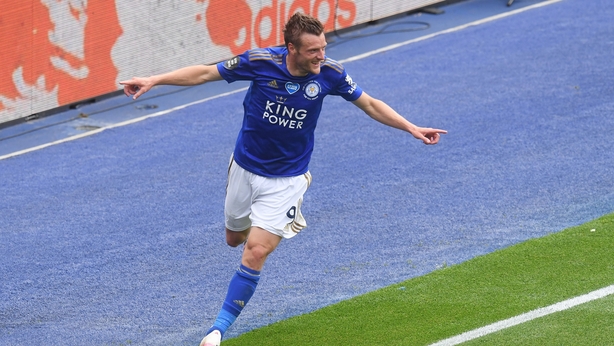 We could have gone for VAR but let's not.
Jamie Vardy enjoyed a season to rival his incredible 2015-16 exploits, racking up 23 goals to become the oldest player ever to win the Golden Boot.
Particularly impressive given the vicious WAG war that erupted on his doorstep during the season.
Wolves fall away
A vibrant presence in the league for most of the season with one of Ireland's best players a key cog in their machine, Nuno Espirito Santo's side eventually missed out on European football with a late fade-out. Presumably they've hit a ceiling on their ambition.
Xmas break come late
After years of talking about a Christmas break, a winter break, listening to Sven Goran Eriksen droning on about how it was doing England no good in major tournament summers, the Premier League finally got a long hiatus, albeit at a different time of year and for very unhappy reasons.
You'll Never Walk Alone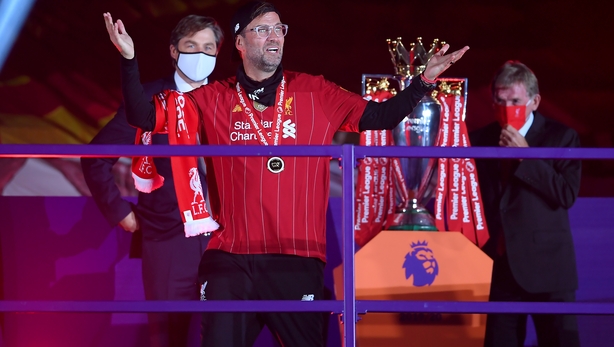 Liverpool had a mountain of 'content' ready to go as soon as their Premier League title win was confirmed.
The video released on the club Twitter account, in which Klopp spoke of his love of the club anthem and exhorted fans to tell the world that "We are Liverpool - Champions of England", clocked up over 12m views on Twitter.
Zoom
We're not talking about the amorous cameramen who used this function liberally during World Cup games.
No, there was talk of Zoom parties and the like when it came to watching football matches in lockdown.
I didn't do much of it. But I'm sure it went on.
Subscribe to WatchLOI to stream 55 Airtricity League matches and selected FAI Cup games this season.