Talks are set to resume between the League of Ireland clubs and the FAI on Monday, with the PFAI warning that measures will be taken to ensure players receive all wages owed if there is no football for the remainder of the year.
The 19 SSE Airtricity League clubs held meetings with the governing body on Thursday and Friday and the reaction, while largely being kept private, has not been positive.
There are genuine fears a selection of Premier Division clubs will declare it financially impossible to resume paying their players for the rest of 2020 after being disappointed by the rescue package offered by the Association.
That could leave dozens of players sitting on the sidelines for the next eight months – but more importantly owed up to seven months of salary from this calendar year.
Dundalk, Derry City, Bohemians and Shelbourne have paid their players in full this year, while Shamrock Rovers players have taken agreed wage cuts.
But the remaining five Premier Division sides, Finn Harps, Sligo Rovers, Cork City, Waterford and St Patrick's Athletic, all owe substantial amounts, by League of Ireland terms at least.
Several clubs continued to pay wages for a period after the shutdown, with Cork paying their players in full until 7 May, when wage cuts were introduced for all staff amid uncertainty around the return of the Airtricity League.
Stuart Gilhooly, solicitor for the PFAI, has said that clubs should forget the idea that they would not be obliged to pay their players if the season is brought to a very premature end.
Speaking on Sunday Sport on RTÉ Radio 1, he said: "I think there are clubs who feel that if they don't return, then they don't have to pay contracts. That is wrong. The contract will have to be paid either way.
"The clubs who have paid, they deserve credit, and it certainly would be a big kick in the teeth to them that if they found that having paid contracts, other clubs were getting away with not paying. That is simply not acceptable. The players have a legal right to be paid.
"I think we'll have quite a lot of trouble in the long-term for the league as a brand and the short-term with inevitable disputes with player contracts which are going to have to be paid either way."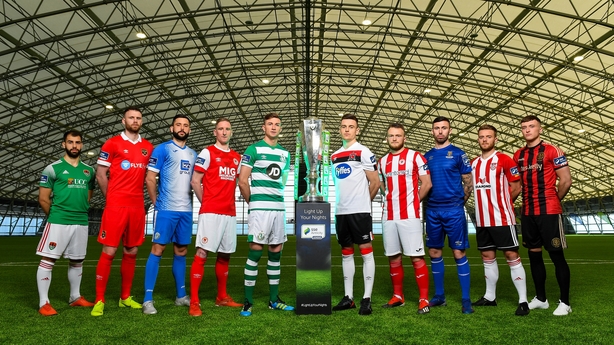 There are methods the PFAI could take if it came to the scenario where clubs were not honouring the contracts.
One is objecting to a licence being granted for the 2021 season.
Under the Independent Licencing system used in the SSE Airtricity League, clubs cannot enter the new season if they owe money to a player or have not come up with an agreed payment plan to meet their commitments.  
There are stronger options, including the prospect of wind-up orders from creditors.
It is not a scenario the PFAI want to see down the track.
Gilhooly added: "The reality is there is a licencing procedure so if any clubs are left owing money to anybody, particularly players, come the end of the season, then an objection can be put to them getting a licence for next season.
"That is where the issue is going to be. I think clubs willfully saying we are not returning because we only got 'X' amount of money......that doesn't make sense. They are still getting a lot of money, even by the current package.
"It may not be enough and I accept it may not be enough. But it's a lot more than they'll get if they don't come back. If they don't come back they are getting nothing. Then there is no way to pay players. That is wrong and simply can't be allowed to happen.
"I think the licencing procedure is the most likely route. There are other legal routes that can be gone down.
"We would be very reluctant to go down any of those routes but we'll just have to wait and see. It's a concern that there doesn't seem to be a green light being given. I hope the next couple of days are going to change things and we see an improvement in the talks."
Those discussions will resume on Monday, but one sticking point is there remains a huge amount of uncertainty about what the Premier Division sides are agreeing to.
It is not yet known if mandatory Covid-19 testing will be required, to what extent FIFA will add to the pot, whether the government support scheme can work for later in the year and indeed whether the state can add even more to the fund.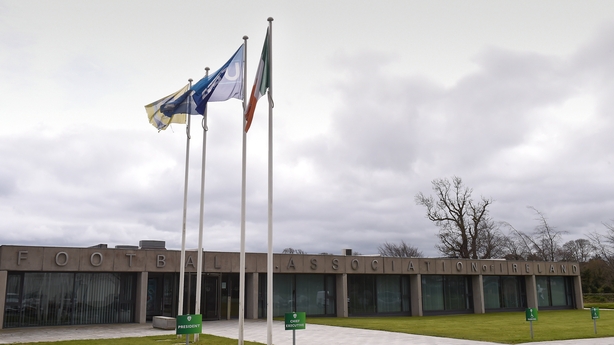 Clubs must soon decide on the overall package, however, and if it is viable, even without all the knowledge.
Gilhooly added: "As we understand and what we're being told is a package of €1.7m has been put to the clubs which is quite a substantial amount of money. But they obviously feel it's not quite enough to get them over the line.
"I think a key factor which maybe isn't being fully considered or fully factored into it is whether the government temporary wage subsidy scheme stays in place. If that does stay in place until the end of the season, or even September, that would make a huge difference as to what clubs are required to make up the difference to players.
"A lot of players are currently being paid through that scheme, they aren't being paid in full. A number of players are owed quite a bit of money at this stage. I think that €1.7m would be more than enough if the wage subsidy scheme would stay in place until the end of the season.
"The other thing we don't know, and this is somewhat strange, we don't even know what the season is or when it's going to be.
"There's talk of the end of December but there's a possibility it might be the start of November. That is a huge difference in terms of wages. A bit of clarity is needed over that. We are certainly worried it won't start. I do think there'll be quite a bit of trouble if it doesn't."
While the Association is under huge pressure to secure a deal for senior football to be played again in Ireland this year, the PFAI are adamant that interim chief executive Gary Owens and his deputy Niall Quinn are doing all they they can to find an agreement.
"We all recognise that much of this [situation] is historic. This is do with the complete neglect the previous administration in the FAI had for the league for many years.
"In credit to the current FAI regime, they are doing their level best to get this over the line. I wouldn't be critical of them in any way of this. There's only so much they can do."