Stephen Bradley has hit out at the Irish Football Association over their statement about the proposed all-island league, claiming it is "the way forward" for football in Ireland despite their doubts.
Kieran Lucid's proposal was dealt an enormous blow by the statement from the IFA five weeks ago which effectively ruled out the vision any time in the near future.
The IFA said that the current league in Northern Ireland is balanced and has had an "increase in attendances, awareness and television coverage".
They added that the potential income figures quoted in Lucid's proposals are "highly speculative and lack specificity or guarantees."
The Shamrock Rovers manager, speaking in an extended interview on Game On on RTÉ2fm said he was "amazed" by their comments and feels now is the time to move the new proposal forward for the long-term future of the game in Ireland.
"I'm amazed the IFA came out with the statement they came out with so early in the process," Bradley said. "For me, there was no need for it. Why come out with a statement like that? Let's keep sitting down and talking.
"Nobody said it was going to be easy. Nobody said it was going to happen overnight. I really believe if we want to progress the league, not tomorrow but in 10 years time, we have to have an all-Ireland league.
"There will be teams unhappy. They are going to miss out on certain things. There is going to be people falling out. But that is something what happens when you try to create something better and bigger.
"What we can't have is people being happy to sit in the corner and kick the can down the road for the next 20 or 30 years.
"I think an all-Ireland league is a no-brainer for everyone involved."
Another hit to the idea was Dundalk's demolition of Linfield in the second leg of the Unite the Union Cup, demonstrating the gap between the teams south and north.
However, the 34-year-old thinks that would be addressed over time, if the Northern Ireland governing body were brave enough to get on board.
"I know people made a lot out of the Dundalk and Linfield game and the scoreline. But over time it will make teams from north and south stronger.
"Financially it would even out over a period of time and I think the pool of players would even out over a period of time as well. If we don't ever take that first step, I know there are European places and financial rewards that have to be discussed, I really think we can get there.
"I think we can get an attractive league for more investors, for people from outside, for television and the neutral. It is something we definitely need to look at."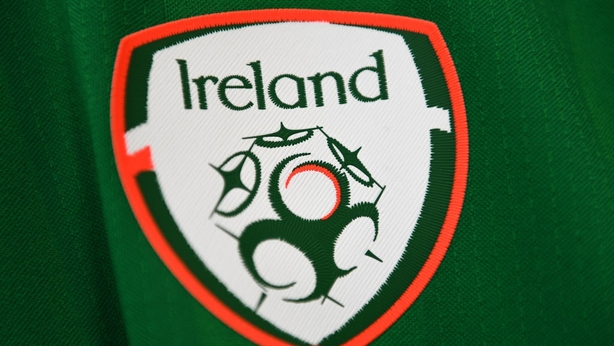 The current crisis within the FAI shows no sign of being solved, with news today that Paul Cooke has taken the executive lead at the association in the absence of an interim CEO after the withdrawal of John Foley yesterday.
Bradley is keen to see the process take as long as needed in order to bring about reform within the organisation.
"Everybody wanted change but I don't think anyone quite knew the fallout that was going to come with it," he added.
"I don't think we're finished it by the looks of things.
"If at the end of this process, we come out with a better FAI and structure in general, then it will be worth it. I genuinely believe we will get that. If it takes six weeks, six months or years, then it takes that to get it right.
"We can't rush it. We can't change the figurehead of anything and have the same people in the committee calling all the shots. We need big changes.
"Personally, I'm willing to wait as long as possible to see it happen. It's not ideal, but if we stay patient we'll get the right outcome."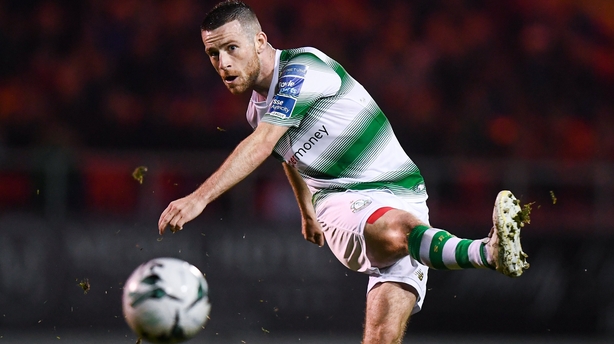 Meanwhile, Jack Byrne is expected to start next season with the Tallaght outfit after they confirmed their first 21 players signed for 2020.
The Republic of Ireland international has earned plenty of plaudits, although no news of bids for the talented 23-year-old midfielder has emerged.
The Shamrock Rovers manager, who wants to see his key man add more goals to his game next year, said: "I'm sure it's going to be difficult [to hang on to Jack]. I'm sure there is going to be interest there. But Jack is very clear that he sees himself starting our first game of the season next year and I see the exact same, as does the club. Jack's people around him also see it that way, which is really important.
"He is a top player. He is the best player in the league, so he is going to get interest. That is fine because it means he is doing something right for us. A year ago, when I signed him, I got a bit of stick because people thought Jack was this and that and it was all negative.
"A year later he has won player of the year, helped us win the FAI Cup and played for Ireland, so he has not done too bad. But I still think there is more. I think he scored nine goals last year. With someone of Jack's ability, he should be scoring 16, 17, 18 goals. He knows that.
"I've said it to him privately. He really is that dangerous and good from 30 yards that he should be getting double figures. Sometimes he thinks too much about assisting and getting someone else a goal rather than himself."