For Martin Hansson and his team of officials, the enormity of the failure to spot Thierry Henry's handball in the 2009 World Cup play-off arrived a little over five minutes after reaching the sanctity of the Paris dressing room that fateful November night.
Under normal circumstances, the referee observer would be in immediately to address the team, but on that dramatic night in Saint-Denis, there was a noticeable delay.
Eventually when the Fifa official did arrive, Hansson was told his team enjoyed a fine night up to the point where William Gallas scored in extra-time, with the extra-time 1-1 draw enough to send Raymond Domenech's side through.
The only blemish on the copybook, and it was a significant blot, was the failure to spot Henry's handball in the lead-up to the decisive goal.It shouldn't have stood.
"I broke down completely. At that moment everything felt helpless," he admitted in the Swedish documentary Rättskiparen (The Referee) released the following year.
And helpless is perhaps the key word.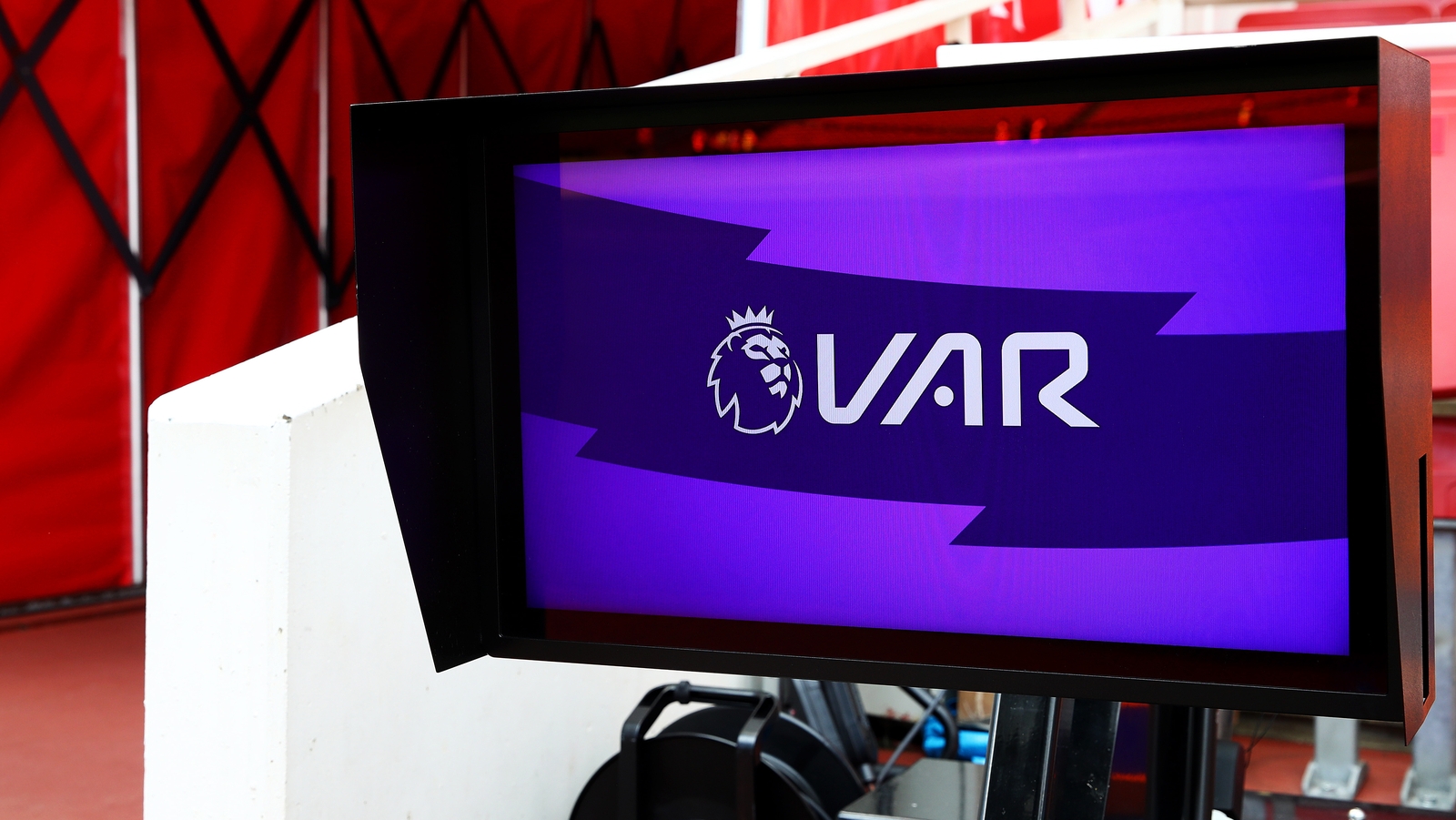 Officials stationed on the goal line had yet to be fully rolled out, while goal line technology and video assistant referees (VAR) were still some years away.
Fifa reluctantly backed Hansson. His positioning for the incident was not deemed to be incorrect and he was selected for the 2010 World Cup, but tellingly was never given a game.
The Swede would retire as a professional referee in 2013, but it marked the end of his career at the elite level.
In 2009, the Swedish FA broke new ground by appointing five full-time referees for the first time. Former professional player and now documentary maker Mattias Löw took a particular interest in one of the officals.
Martin Hansson had been involved in a couple of controversial moments – death threats courtesy of irate Atletico Madrid fans in 2008 after awarding Liverpool an injury-time penalty to salvage a draw in the Champions League and he was criticised for failing to award Brazil a goal in the 2009 Confederations Cup final when the ball had crossed the line – and Löw decided to follow the 38-year-old for the year.
"I almost expected something to happen with Martin," he tells RTÉ Sport 10 years later.
The documentary is revealing. Hansson, who had divorced from his wife in 2008 and saw his kids every second week, outlined what football meant in his life.
"I had to choose between family, football and work. Football always comes first," he said. "When you are a referee on this level of football, football controls your life completely."
The documentary builds up to that infamous night at the Stade de France.

Cork referee Alan Kelly, who served as a League of Ireland referee for 15 years before moving to the United States in 2014, says the possibility for a career to unravel over one moment is always lurking at the back of your mind as a referee.
"That's the nature of the football beast. We make hundreds of decisions in games, but we are one really highlighted decision away from something like that.
"I met Martin at courses afterwards and he's a really good, genuine guy. I know that affected him," says Kelly, who has scooped the MLS Referee of the Year award for three of the past four seasons.

While the positioning of the linesman, rather than where Hansson was standing, was arguably a bigger factor in failing to blow the whistle, the burden of responsibility seemed to lie with the Swede. Certainly the majority of the abuse landed on his front door.
In a frank and somber exchange, the documentary shows Hansson speaking to Low the next day to discuss the incident.
"The phone call was the dramatic moment of the documentary," Löw says today. "Everything led up to that. His career ended with that match, even if the World Cup appeared to prolong it."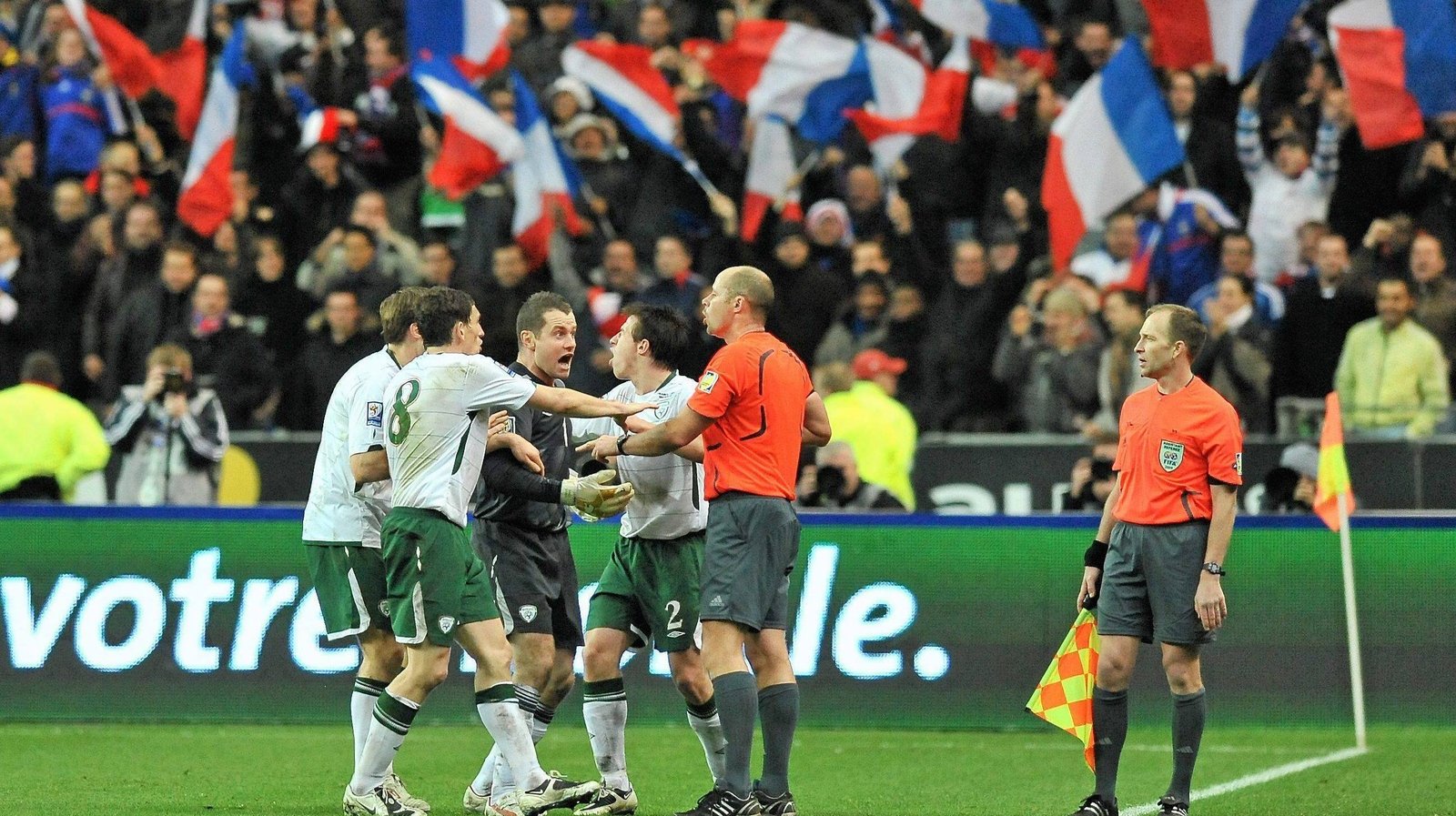 Keith Hackett refereed professional football for 23 years and in recent years has been a pioneer for the introduction of technology into the sport during his time as general manger of the Professional Game Match Officials Limited (PGMOL)
That winter's night in Paris was one that helped crystallise his thoughts on the subject. It may have been a "major gaffe", but the fact remains that Hansson's view was not a clear one.
It also serves as notice he believes, that for all the criticism aimed at VAR in the Premier League this season and elsewhere, at least a blunder similar to that in Paris would not be replicated.
"If VAR had been operating back then, the outcome would have been different. You don't want games to impact on football and a nation. Everybody knew it was a major injustice.
"It was probably a highlight in Martin's career and it did impact on him. There's no way to escape that."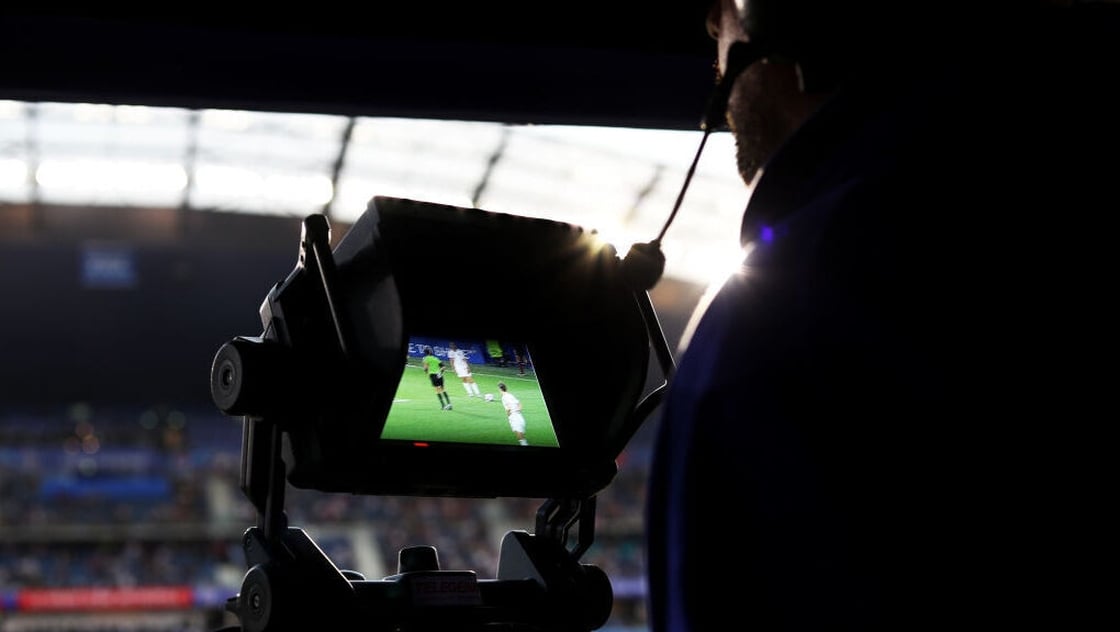 Martin was a competent and capable referee who made a mistake
The criticism came from all angles, and not just from those with green tinted glasses.
Henry's former club manager Arsene Wenger told reporters that Hansson was either "incompetent or dishonest", something Hackett strongly disputes to this day.
"Martin was a competent and capable referee who made a mistake," the 75-year-old says firmly.
Damien Duff was among the many on the pitch who saw Henry control the ball by foul means.
"He handled it twice, but I saw one of the moments clearly. I didn't need a replay," he says, remembering how the players huddled around team analysts's Brian McCarthy's laptop in the dressing-room in disbelief.
---
A bit like France themselves, Hansson's World Cup dream was largely underwhelming. Les Bleus were sent packing at the group stages without winning a game, Hansson was deemed fit to only operate in the capacity as a fourth official.
He returned to home and operated in the domestic league before hanging up the whistle.
"From an Irish perspective we were screaming for something," says Kelly, who was part of the first Uefa course that discussed the introduction of technology.
"Since then we have had the introduction of the assistant referees behind the goals, goal line technology and VAR."
Duff wistfully thinks of how the outcome in Paris could have been different, but the road to eliminating errors has been fraught.
"You need to use technology in some shape or form, but the graphics being used on occasions for offside decisions are an embarrassment."
Kelly adds: "I was open to technology, but with some caution. There will be arguments over the merits of VAR, but you have to ask what the expectations are. If the expectation is to correct every decision, or incorrect decision, that's never going to happen.
"Will it correct more decisions for them to end up with the right decision?
"In the MLS there is a high level of intervention. It's not about re-refereeing the game, it's about addressing clear and obvious errors, not subjective"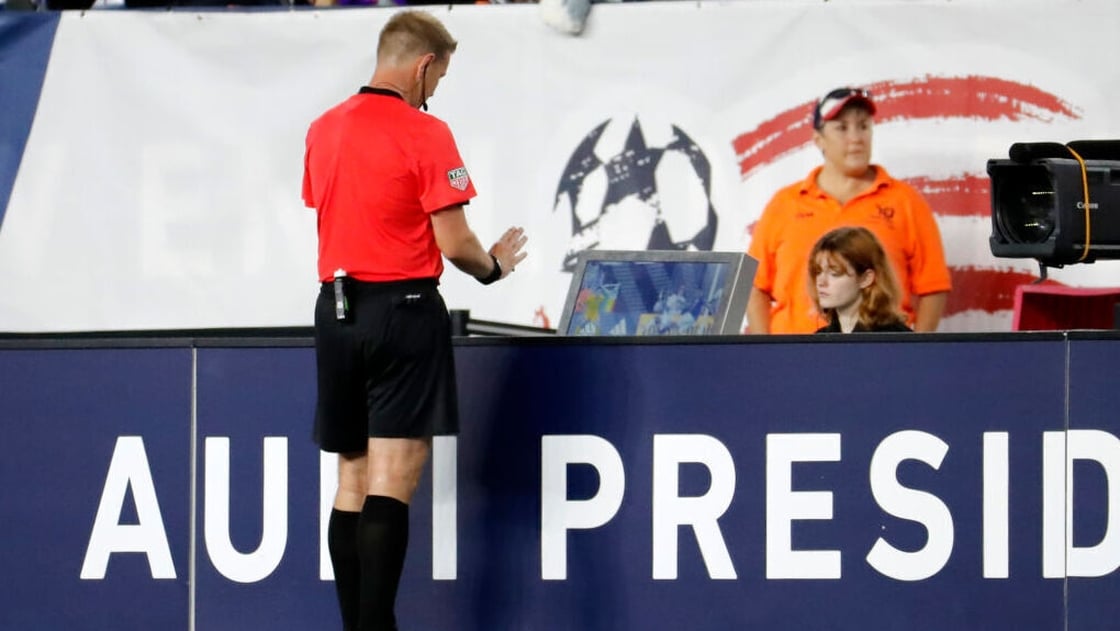 Hackett sings from the same hymn sheet. The technology is there to be consulted with, but in addressing recent high profile controversies, sees one of two ways for development.

Either the technology is improved – "instead of 50 frames per second, replays should be 200 or 300" or the process has to be clearer – errors must be "clear and obvious and we can't have undue influence by VAR".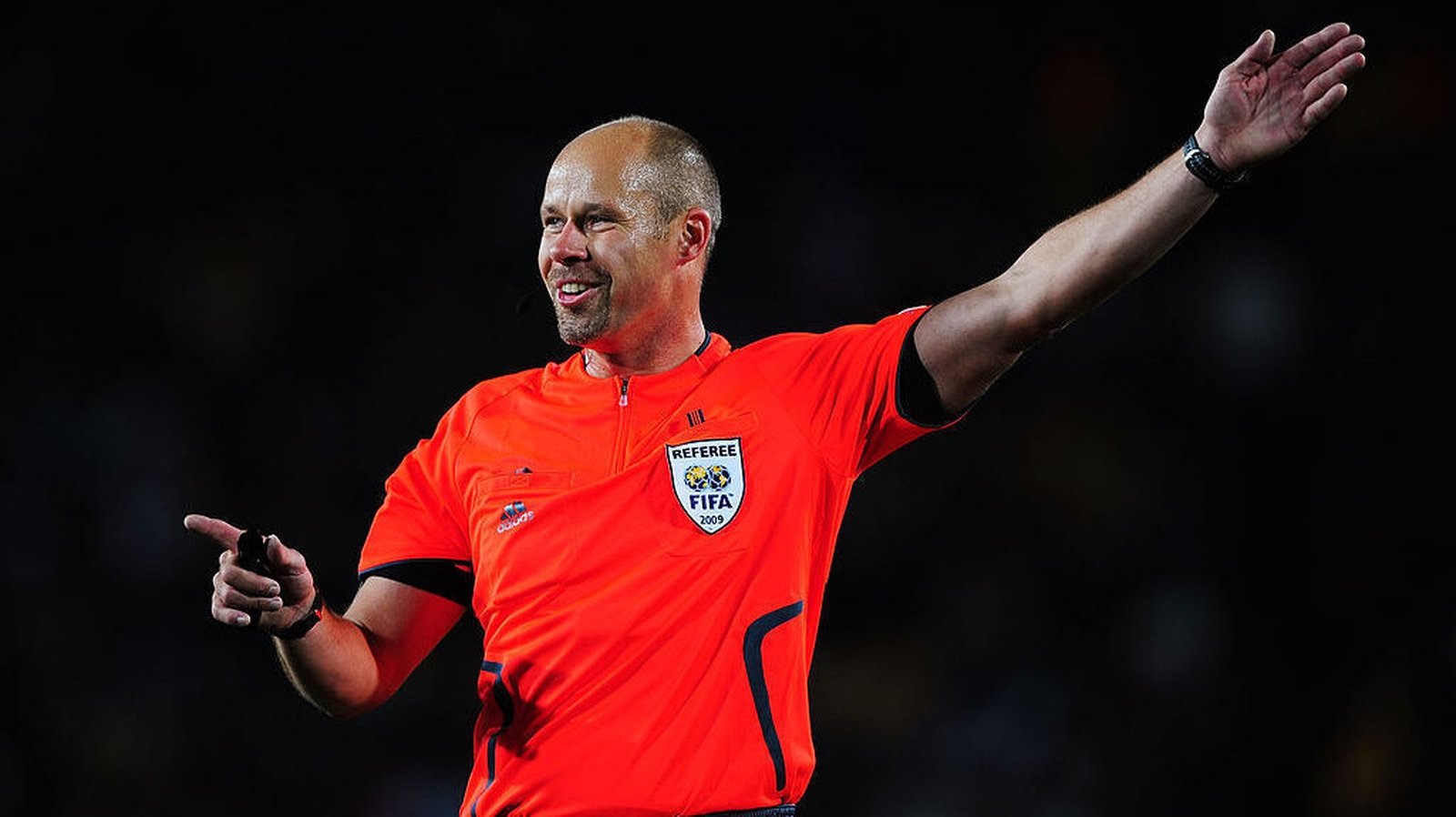 Duff remains philosophical about the subsequent downward spiral in Hansson's career.
"That's life," he offers. "That could happen in any job. In football any decision can lead to a crossroads in your career."
All of that of course is of little consolation to Hansson, who bowed out as a full-time referee in 2013 to return to be a full-time fire-fighter in southern Sweden.
"He's the perfect fire fighter," says Löw. "There was something about him, he was so structured and so organised. He was always ready to throw himself into a challenge.
"He'd be the kind of person who would save others before he'd save himself.
"He's a guy you'd want in a situation if you were in trouble."