As the SSE Airtricity League prepares to return from its mid-term break, we take a look at the trends defining each club's start to the season and what they need to do to improve ahead of the run-in.
Since 2012, every team that has kept clean sheets in more than half of their games have finished in the top three. Bohemians currently have clean sheets from 52% of their games with 11 from 21.
If Bohs are to stay in the top three and achieve European qualification it will be their best finish since 2010. To stay there, they may need an improvement on their recent form, they have no clean sheets in their last seven games.
Prior to those seven, Bohs were conceding just 0.29 goals per game but that has jumped to 0.76. This is still their best since 2011 by 0.36 goals per game. A significant factor for the dip in recent performance may be the loss to injury of centre-back Rob Cornwall who has missed all seven. With him and partner James Finnerty in the team (nine games) they have only conceded in two games and are yet to concede at home from open play.
Cork City have lost 11 points from winning positions this season, the most in the league. Without those lost points they would be just two points behind Bohs in fourth place.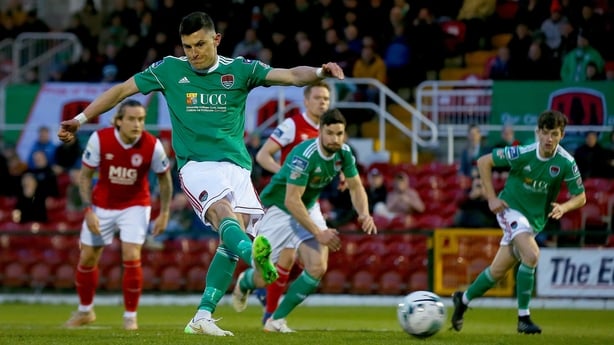 It's not a problem that has been resolved with the removal of John Caulfield as manager; in their two final games before the break one-goal leads were lost as they drew at Richmond Park and The Showgrounds. Leads have been squandered at home too against both St. Pat's and Finn Harps at Turner's Cross.
The biggest difference from recent seasons has been a lack of goals, just scoring once always leaves a team vulnerable to being pegged back as they were in the above fixtures. In just one of City's last 15 games have they scored more than once – that was against the league's second-worst defence, UCD. In all, they are scoring 0.86 goals per game, a major drop from the 1.99 averaged over the previous three seasons.
Declan Devine retook the Derry City job wanting his team to play with pride and passion.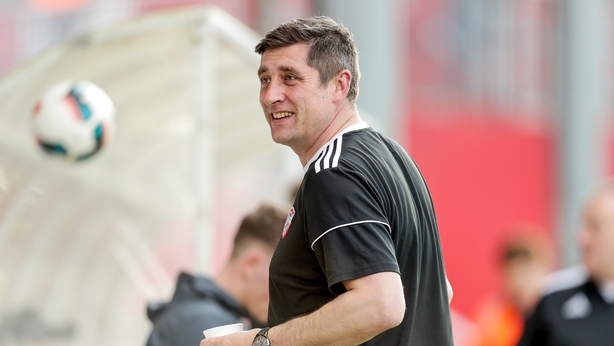 That is impossible to measure empirically but they are impressing by performing well late in games when points are won and lost. Last season's team conceded 17 goals in the final 15 minutes of play(only Bray had more). They scored nine late which was only more than the relegated teams and Sligo Rovers. It caused them to lose five games they had led, the most of any team since 2013.
That has fully reversed this year as they are one of four teams yet to lose from a winning position. They have done the opposite with points earned when trailing both Dundalk and Shamrock Rovers by two goals away from home. It was the first time since May 2012 that had happened Shamrock Rovers at home and the first for Dundalk in the summer era.
They also scored two late against Finn Harps which were decisive in a key derby win. They scored in the 75th and 85th minutes to get a close 3-2 win over Waterford and almost did so again by going in front in the 88th minute at the RSC only to be pegged back for a draw.
Dundalk are currently 11 games unbeaten with 10 wins.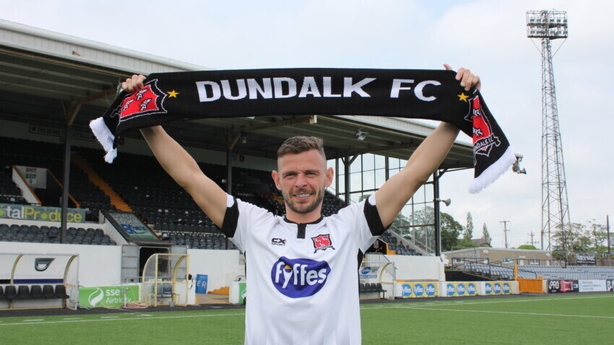 That's the second most wins in an unbeaten run that long since Stephen Kenny first took over. It leaves them on the same number of points they had at the same stage last season, remarkable success after losing the mastermind of their half-decade of success.
Defensively they may even surpass anything from Kenny's time. With 12 clean sheets in the last 18 they are on course to concede 0.52 per game. Previous bests were 0.56 in 2018 and 0.70 in 2015. Continuity has been maintained, an examination of this year's results show no indication of the off-season managerial shake-up.
Finn Harps are conceding 2.18 goals per game. Only UCD have avoided relegation in the summer era with a worse defensive record.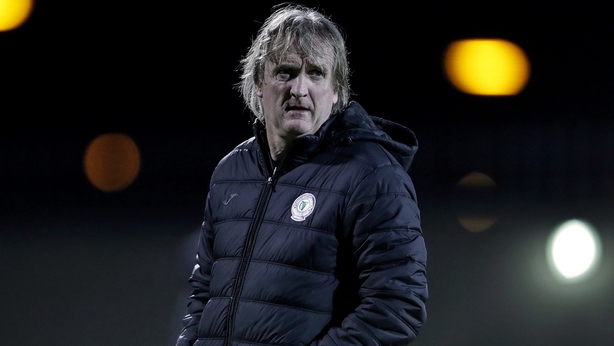 That needs to improve if they are to close the 13-point gap they are currently facing. They are allowing too many goals in games' latter stages with 12 in the final 15 minutes. That is more than Dundalk have conceded in the entire season. All those have come over the past 11 games. Their 26 goals conceded at home is more than six teams have conceded overall.
Performances have been better with Peter Burke in goals. They concede 1.92 when he starts as opposed to 2.56 without him. As a result, all nine games he has missed have ended in defeat.
Shamrock Rovers lost three games and 13 points from winning positions in 2018. That has changed to just two points so far in 2019. The tide began to turn after the 5-2 humbling by Dundalk last June.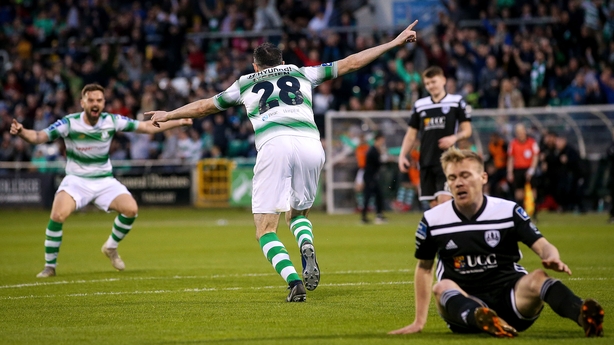 Since then, Stephen Bradley and his team have matured into more credible challengers to the Lilywhites. Adding Alan Mannus to the defence has brought the goals conceded per game down from 0.85 to 0.61.
No more leads are being thrown away in late moments – last year 26% of all their goals conceded were in the last 15 minutes – the second-highest percentage. That's reversed to the league-lowest 14% with the 2019 team. They are also, with Dundalk, the only team to convert all of their half-time leads into wins.
Everything about St Patrick's Athletic has changed except for their end results.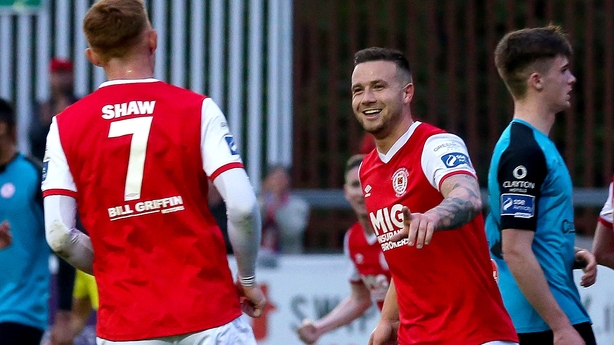 There are on course to match last season's mid-table points total, currently standing just one point better off than after 22 games in 2018. However the goals have vanished at both ends of the pitch.
They have scored 0.82 per game, their lowest in the last nine years – a time they had averaged 1.57. Only UCD are more toothless in front of goal. For the first time since 2005 they are averaging less than a goal per game at Richmond Park.
Defensively, they have tightened up on an area that had been weak few years. They have conceded 0.86, down from 1.37 over the last few years. The Saints have failed to score seven times so far. Already more than their successful 2012 to 2014 years. Liam Buckley had a reputation for fielding an entertaining team but the difference in 2019 is like night and day at the Stadium of Light.
In 2018, Sligo Rovers struggled with goals from open play, the lowest percentage in the league of just 57%.
Romeo Parkes opens the scoring at Dalymount with a fine finish past keeper James Talbot. And what about the pass from David Cawley. #RTEsoccer pic.twitter.com/TPFISYeKWV

— Soccer Republic (@SoccRepublic) May 24, 2019
Despite the Buckley boost to their overall performance, this aspect has not improved. Just 45% have been from open play to date.
Four of those were counter-attack goals from Romeo Parkes. The Bit o'Red have been strong in this area with their fast Jamaican forward a perfect fit to the system. This was most clearly shown with his double in the smash and grab win at Dalymount Park.
Fortunately, they have other means to get their goals. Excluding penalties, their set-piece goals scored total of 10 is only second in the league to Cork City (11). Jack Keaney is a major part of that with a contribution in half of those.
No team has ever lost every away game in a summer era season.
But UCD are halfway there with nine losses from nine.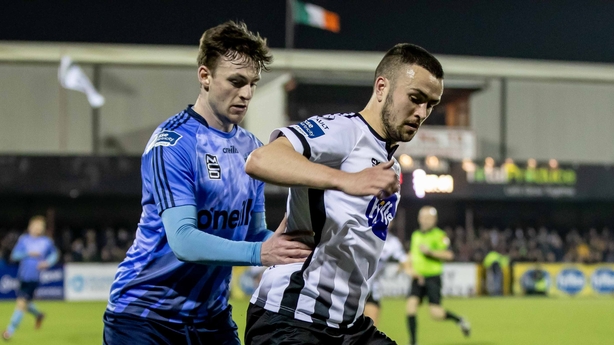 The closest a team came was just least year with Bray Wanderers becoming the second team to not get an away win all season and finishing with a single point.
Strangely, the only games away from home they have scored in were at Dundalk and Shamrock Rovers. They led Dundalk for 24 minutes and were seven minutes from taking a point at Tallaght. Defensively, they have conceded double the amount of goals away compared to home. It puts them on a run of one win in their last one in 23 trips away. That's all the way back to March 2014. They were relegated that year with the worst defensive record in the league.
A lot has changed in a short amount of time at the RSC and not just from being in the Europa League to out of it without playing a game or dropping from fourth to third from bottom.
Just four players who were with Waterford last season have made five or more starts this year.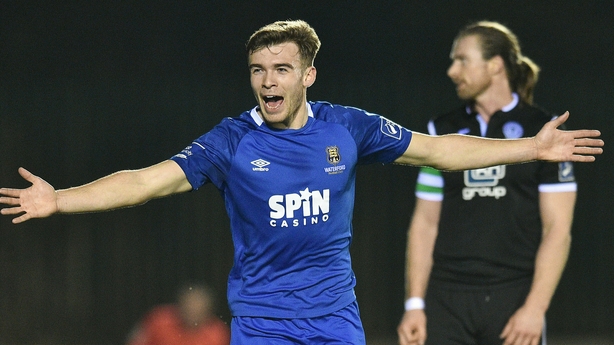 The average among the other seven clubs who were in the Premier Division is over nine. Only Derry's number resembles Waterford's.
They lost their leader in appearances (Dylan Barnett – 32), goals (Courtney Duffus – 10), second-most minutes played (David Webster – 2459), second-most goals scored (Sander Puri and Gavan Holohan – 5) and the experience of three of their four oldest players (Paul Keegan -33, Stanley Aborah – 30 and Noel Hunt – 35)
More change mid-season could cause more problems. Aaron Drinan has scored 27% of Waterford's goals this season. His departure could cause a major lack of goals. In two of the three Waterford games without Drinan so far they have failed to find the net.