Cardiff City's time back in the Premier League only lasted one season.
For Greg Cunningham, the disappointment was acute in a campaign where he made just seven appearances for Neil Warnock's side.
And then he received a phone call, inviting him to a training camp in Portugal where the Republic of Ireland will start their preparations for June's two Euro 2020 qualifiers.
Cunningham last won an international cap for Ireland in 2013, and needless to say he was somewhat surprised to get that call.
He told RTÉ Sport's Soccer Correspondent Tony O'Donoghue: "I wasn't expecting it, to be fair. After a disappointing end to the season it was a nice pick-me-up.
"I know have the opportunity to impress. It's down to me to work very hard for the couple of weeks and show what I can do.
"I'd like to think I'm coming into my prime. I'm 28 so I have a few more years left in me.
"I know I'm one of the many left-sided players in the squad – the cultured lefties I would say.
"There is great talent in the squad, so this is a great to get away and gel together."
"It's a nice change of scenery for me after the relegation"
The training camp is at a high performance sports complex in Quinta do Lago, with Cunningham full of praise for the facility.
"You can't but enjoy it out here. The weather is amazing and the facilities are top drawer. A great place to keep the batteries charged.
"It's a nice change of scenery for me after the relegation. We should be in good spirits heading back to Dublin where we'll continue our training before the qualifiers. "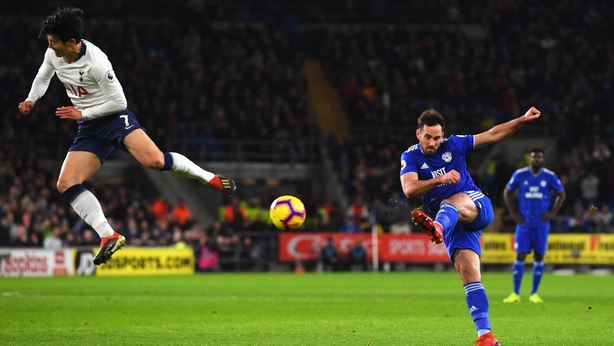 Of course, after these two qualifiers against Denmark and Gibraltar, the players will head off on their summer holidays prior to rejoining their clubs for next season.
Cunningham is confident that Cardiff can dust themselves down and be competitive in their quest to get back to the top flight.
"Every year the Championship gets tougher, but we'll give it our all," the Galway native added.
"We have a great squad, the gaffer is staying on, so hopefully we can bounce back and get back to Premier League.
"We experienced it before and the hunger is there to get back again. "