Mike Treacy says that he is excited by the recent events in the FAI as he believes that "chaos creates opportunity".
John Delaney has stepped aside as executive vice chairman of the FAI and on Tuesday an Oireachtas Committee heard that the board of the Association will step down by July.
"I am excited. Chaos creates opportunity," Treacy, the chairman of SSE Airtricity League Premier Division champions Dundalk, told RTÉ Sport.
"These last several weeks will positively change the course of Irish football history. The Association's lack of transparency is certainly disappointing, but you have an entire country empowered and motivated to change Irish football.
"Despite these issues, we must focus on existing positives at the FAI. There are many great leaders within the organisation and we must be careful not to implicate them with a few other bad actors. People like [interim CEO] Rea Walshe, [FAI facilities development manager] Walter Holleran, and [head performance analyst] Ger Dunne are all forward-thinking and doing great work behind the scenes."
It recently emerged that Dundalk waited 11 months to receive their European prize money of €2.2m from the FAI.
"League of Ireland clubs are stakeholders in Irish football yet we receive poor communication on most decisions made for the league.
"On 12 February, at the SSE Airtricity League launch, we discovered, along with the general public, that the league winner would play in a cross-border competition with the Northern Irish champion.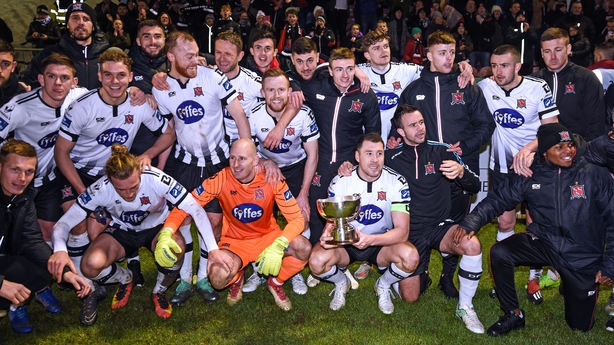 "Two hours later we discovered this was never confirmed. Communication is certainly something we can work with FAI to improve.
"Obviously we need change. We need a new board with diverse stakeholders who act in the best interest of Irish football. We need a full operational and financial audit of the FAI.
"Once stakeholders have a thorough understanding of operations and financials we can begin to untie the knot, evaluate our options, and rebuild Irish football's governing body.
"Stakeholders can evaluate successful football associations across Europe and well-run organisations like the GAA as they work to rebuild and restore trust.
"Once we move forward, it is important we don't harbour resentment towards the past.
In January 2018 Treacy and US investment firm Peak6 completed its takeover and formally took control of the Louth club. The recent events in Irish football have not forced them to rethink their investment
"We remain very optimistic, long-term, in Irish football. Once the FAI is restructured, we will hopefully begin to see a correlation between the Irish economy and Irish football.
"If we look at economic data, Irish real GDP is expected to grow 4.1% in 2019. This is among the highest in the European Union and we believe that rising tides raise all ships.
"After everything Ireland experienced economically between 2008 to 2011, political and business leaders worked together to propel the economy to where it is today. Why can't the same happen in Irish football?"