Manchester United boss Jose Mourinho says that anyone who claims a player doesn't play for their manager is accusing that player of being "dishonest".
The 2017-18 season has seen plenty of talk about the relationship between United players and Mourinho.
And there was more after the Red Devils' winless run in the Premier League extended to a third game with Saturday's 2-2 draw at Southampton.
Mourinho was asked ahead of this evening's home clash with fourth-placed Arsenal, who United trail by eight points, if he still felt the players were all behind him.
He said: "I still don't understand that story. If you think a player only plays when he is, in your words, behind the manager, what I have to call these players or, in this case, what you are calling them, is dishonest.
"A football player is paid - and very well paid - to be a football professional. What is that? It is to train every day in his limits, to play every game in his limits, is to behave socially according to the nature of his job, is to respect the millions of fans around the world and to respect the hierarchies in the club.
"If a player doesn't do that… one thing is perform well and perform not so well, another thing is to be a football professional.
"If you say that a player plays well or bad because of who the manager is, you are calling the player dishonest.
"I understand your question, but when pundits that were professional players say 'this player is not playing for the manager' - did they do that when they were players? Were they dishonest players? If they were they shouldn't be in front of a camera speaking to millions of people.
"I disagree totally with that question. You have to analyse a player by 'is he performing, yes or no?' You shouldn't go in that direction because you are calling the players dishonest."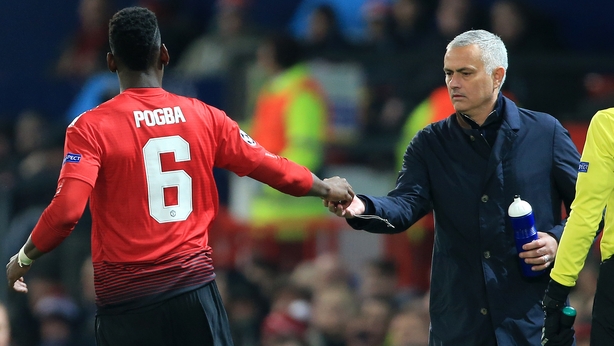 He added: "You believe a player scores in his own goal and then runs and celebrates 'I scored in my own goal because I don't like the manager'? Do you believe in that? I don't believe in that."
In the wake of the Southampton game Mourinho's relationship with Paul Pogba has, once again, been a particular talking point, with reports emerging of the manager calling the midfielder a "virus" in front of other players.
After he refused to be drawn on that on Tuesday, Mourinho was asked if Pogba's form was a concern and if he would not have a problem dropping him.
He said: "I am not going to analyse the performance individually. I told after the (Southampton) game the reason why, in the second half especially, we didn't have those consecutive waves of attack.
"I told that the reason why we were not consistent and didn't keep the opponent under pressure all the time was because we lost too many balls. Not the best decisions in terms of how many touches I need to pass the ball, the speed of the decision.
"The names I gave in Southampton were the names that I choose in a positive way to show that desire, that fighting spirit, that anger, that pride. When I told that (Marcus) Rashford was in a happy way, (it was) because I like to give good examples."