Liverpool boss Jurgen Klopp has accepted his FA misconduct charge for running onto the pitch in celebration of Divock Origi's late winner in the Merseyside derby.
A stoppage-time mistake from Everton goalkeeper Jordan Pickford at Anfield on Sunday allowed substitute Origi to head in a last-gasp goal that earned Liverpool a 1-0 win.
Klopp raced towards his players, hugging keeper Alisson Becker, and was on Monday charged with misconduct by the FA.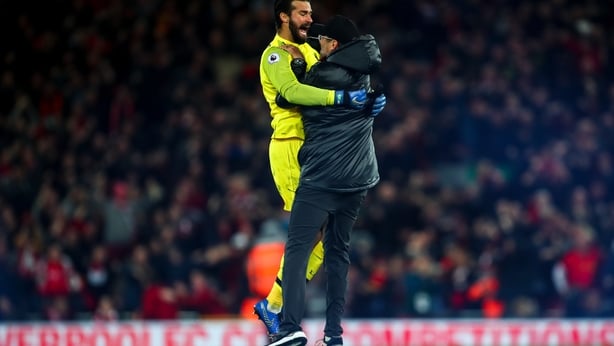 The German said at his press conference before the Premier League trip to Burnley: "That's what rules are for. If you break rules you have to pay for it."
Everton boss Marco Silva believes the German should not have been punished for running onto the pitch to celebrate the late winner.
Silva stood up for the German, saying: "In that moment I didn't see what Jurgen did. Now I saw and for me it's not a matter. It's the emotion of the game, it's a normal situation. He's celebrating.
"It's not something he has planned for sure. I don't know if we had scored in that moment what would be my reaction. If you ask me, I think he shouldn't (have been fined) but the FA has to decide what the rules are."