Pat Fenlon believes a disconnect between Ireland supporters and their team encompasses more than the management team, but questions their performance and value for money.
Martin O'Neill and assistant manager Roy Keane have presided over a turbulent 2018.
With just one victory over the USA to report as the Republic all-but-confirmed relegation in the Nations League after the 1-0 defeat to Wales, while off-field disputes also marred a frustrating period for the Boys in Green.
Speaking to RTÉ Sport, Pat Fenlon says that while the first half showing from the home side was somewhat encouraging, it was in the end another poor performance from a side badly struggling for confidence.
"There is no real pattern or system of play," he says. "Do we drop off all the time, do we press the ball?
"I think there is a disconnect between the supporters and the team. Normally when we play here we are on the front foot. It has been really hard for teams to come here, we get in their faces and make it difficult for them, but at the moment we have teams coming here that I feel are on a par with us.
"If we are playing France, Germany, England, then fine, you can understand it, but when we are playing a Welsh team short of its best players, we have got to be able to go toe-to-toe.
"I think that's the disappointment for the supporters at the moment."
Pressure on O'Neill is likely to increase unless Ireland can finish 2018 – a friendly with Northern Ireland and a trip to Aarhus to face Denmark next month – in more positive fashion.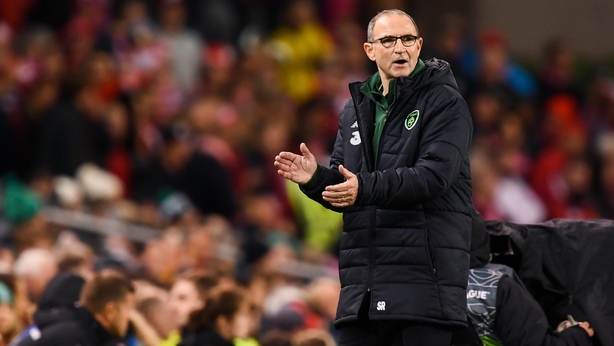 And speaking of positivity, Fenlon does not row in with the manager's soundbites in relation to the ability of his squad.
"Endeavour alone is not enough obviously. We lacked a little bit of quality, but the players gave it absolutely everything," O'Neill said post-match, something he has repeated on a number of occasions in his five-year stewardship.
"It's not what you want to hear from a manager. We know we don't have world class players. We understand that, but you look around some of the other nations, even our neighbours up the north and they have a structure, an organisation to get the best out of what they have.
"Some of the decisions have been really funny in relation to the team selection"
"They have the belief going into every game that they can win. Some of the decisions [O'Neill's] have been really funny in relation to the team selection."
Earlier this year O'Neill ended a long-running saga by putting pen to a new deal, along with the management team, that will take Ireland through the Euro 2020 qualification campaign.
The latest deal is believed to have significantly increased his previous salary of €1m a year, with Keane believed to be earning somewhere in the region of €750,000.
Removing the pair would hit the FAI coffers hard.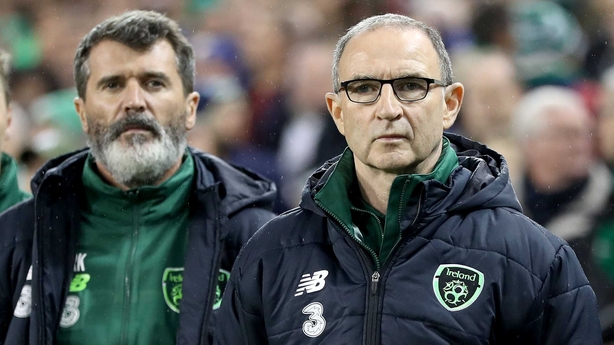 "The big question is, why did we go down that road and pay them so much money in the first place for a country like Ireland. I don't think we needed to pay a manager that kind of money. It's done now and that's up for other people within the FAI."
The former Shelbourne and Shamrock Rovers manager however insists that not all the blame lies at the door of the Derry man.
A log-jam between Under-19 and Under-21 level, underinvestment in the domestic league and a failure to harness the underage talent in the country have all contributed to the failure to maximise potential. Fenlon wants a change in structures, but also in personnel.
"People are happy just to plod along"
"People are calling for the manager, but we need change elsewhere. We need change at the top of the game.
"We need people that want to push the game, develop us and make us better. Right now I don't see that.
"People are happy just to plod along."