Pep Guardiola has spoken of his "dream" of managing in international football one day - but claims it is unlikely to be with Spain.
The Manchester City boss won 47 caps for Spain as a player and captained the country to gold medal success at the 1992 Olympics in Barcelona.
He has since become one of the most decorated club managers in the game, winning 27 trophies during spells in charge of Barcelona, Bayern Munich and City.
The 47-year-old is committed to City until 2021 having agreed a contract extension during the summer but, long term, taking charge of a national side in a major tournament appeals.
Yet when asked if that could be Spain, Guardiola dismissed the suggestion.
"I think that is not going to happen," he said, speaking at a press conference to preview City's Premier League clash with Fulham this weekend.
He did not elaborate on why, although in the past Guardiola has made no secret of the fact he is a proud Catalan. Last season he was fined by the Football Association for wearing a yellow ribbon in support of imprisoned Catalan politicians.
Speaking generally about international management, Guardiola, who was linked with the Argentina job in the summer, said: "In our lives we have dreams of what we'd like to do in the future, but it doesn't mean it's going to happen.
"I would like to play a World Cup and a European Championship. I would like to live that situation. When I see the World Cup, I think I would like to be there. I had just one chance to do it as a player.
"In eight, 12, 14 years maybe it could happen. It's just a dream I have as a manager and a person. Maybe it happens, maybe it doesn't."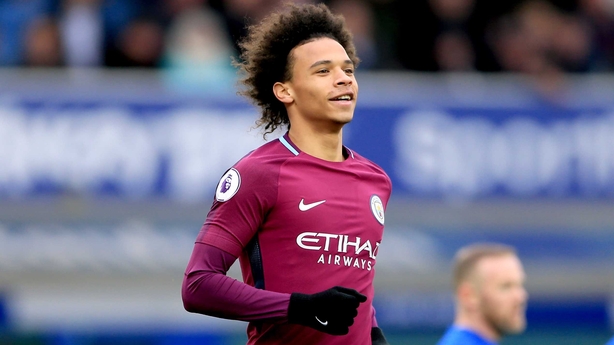 The recent international break has again seen City winger Leroy Sane in the headlines over his slow start to the new season.
The 22-year-old - young player of the year as City won the title last season - has not yet started in the Premier League this term and was omitted from the squad completely for their last game against Newcastle.
This has come after he was left out of Germany's World Cup squad in the summer. Last week international team-mate Toni Kroos questioned the player's attitude.
But Guardiola said: "It's normal after what happened last season that people ask about him. His body language is the same as last season and he was the best young player in the league.
"Leroy was so important, is so important, and will be so important for the club. There's no doubt about that.
"The season will be judged in 11 months, not just in three weeks or one month."
Guardiola also stressed youngster Phil Foden's time will come after suggestions some more appearances for City could accelerate his pathway into Gareth Southgate's England team.
"I don't feel the pressure about that," Guardiola said. "I feel the pressure to win the games. We do our best, I do my best.
"I think Phil is ready - he's here. If he wasn't ready, he wouldn't be here.
"He's special, his work ethic is excellent, he will have a lot of minutes this season and after that Gareth has his own decision."