Cork City boss John Caulfield believes a sending off for Longford Town "killed" any chance they had of competing with them in their Irish Daily Mail FAI Cup clash, which resulted in a 7-0 win for Cork City.
The result sends Caulfied's side safely through to the semi-finals of the competition and one step closer to defending their crown.
Longford's Darren Meenan was issued a red card on 39 minutes for a tackle on Kieran Sadlier, and while Caulfield says the dismissal killed off Longford's challenge, he believes his side would have prevailed either way.
"Sending off or no sending off, I still think we would have won the match. But certainly it knocked the game," he told RTÉ Sport after the game.
"I think when Darren looks at it again, he did come through to have a whack off Kieran. Whether it's a sending off or not, you'll have to look at it again.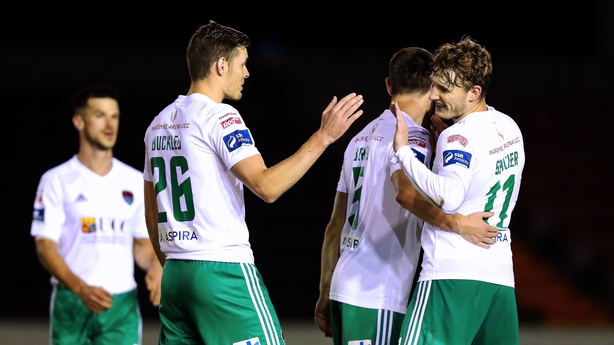 "Maybe he was frustrated at the time to go in and make the challenge but I think in the bigger picture we were playing well and I think we were going to win the match anyway."
He added: "We started the game really well, excellent [in] the first half an hour got the two goals and created lots of chances, the keeper made a very good save. Obviously then the sending off killed off any chance Longford had overall.
"We were very strong and did a professional job in the second half and got some very good goals. We're just delighted to be in the semi-final."
Sadlier delivered a clinical display for Cork City finishing the tie with a hat-trick to his credit against the Midlanders. He opened his account after 23 minutes before adding his other two goals in the second half.
City did not relent at any point throughout the 90 minutes and Caulfield says that their comprehensive win illustrates the competition for places that exists in the squad as they head towards the business end of the season.
What a goal for your hat-trick. An outstanding strike from the game's outstanding player Kieran Sadlier #FAICup #RTEsoccer pic.twitter.com/wd9WYXDXiH

— Soccer Republic (@SoccRepublic) September 7, 2018
"He [Sadlier] did great and the whole team did great. There was a lot of talk all week that there was an upset on the cards here and we had to prepare properly.
"The attitude of the whole group was fantastic and they gave the performance that we normally do. I keep saying, while in the end they look easy, Neale has a very good team here and they work really hard.
"Ultimately I think in the first half with the way we played, the game was really over at that stage.
"There's competition for places and they all want to play next week and Bohs is the next big game for us. You need that and overall it was good and all the guys that came in did very well."
"I think the most important thing is getting to the semi-final, that's all we could do. We've won the cup for the last two years, it gives us that opportunity. We're back to league next week and we need a win under our belt going into Bohs who are in-form. We know it's going to be very difficult."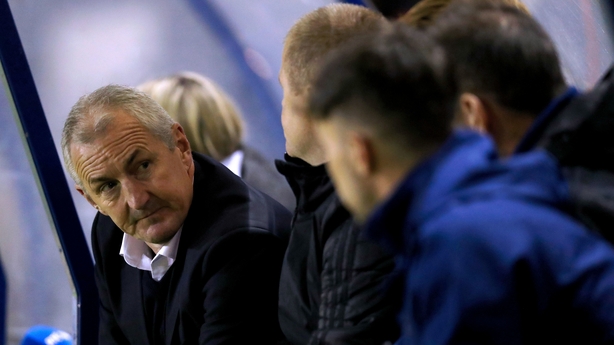 City will now return their focus to their Premier Division commitments with a crunch away tie against Bohemians awaiting them next Friday.
Caulfield's charges are facing a daunting task as they trail the table leaders Dundalk by six points with their title now firmley on the line.
"It's difficult because we need to win all of our games," says Caulfield.
"Every game is so tough as it has proven. These guys are brilliant, they've been brilliant for the club and they work so hard, I see them everyday and they're a pleasure to train.
"We just have to prepare properly and the most important game is next Friday night and Bohs are waiting to see can they turn us over and we've to be ready for that.
"If we perform well and our attitude is good, which I'm sure it will be, then I think it could be a right good game. But we know it's going to be difficult."