Conor Hourihane may be relatively new to the senior Ireland set-up but the Cork native has already enjoyed a long and productive relationship with Roy Keane.
The Ireland assistant manager has been in the headlines in recent days in relation to an altercation which may have contributed to Harry Arter withdrawing from the Ireland squad, however, fellow Corkonian Hourihane had nothing but praise for the former Manchester United midfielder.
The 27-year-old worked with Keane when he was manager at both Sunderland and Ipswich Town and does not expect Martin O'Neill's assistant to change his ways, nor would he want him to.
"He keeps you on your toes," said Hourihane, speaking at an Ireland press conference, ahead of Thursday's Nations League encounter with Wales.
"That'll never leave him without a doubt," added the Aston Villa midfielder, when asked whether Roy remained fierce both on and off the pitch.
"He's always in your ear, giving words of advice. If you let standards go any little bit, he's on the case, so that's fantastic to have as well."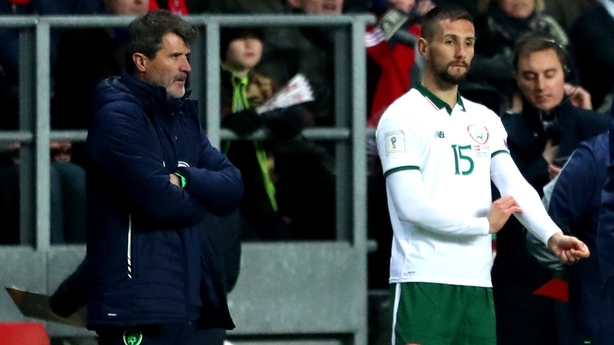 Like most of his current Ireland team-mates, Hourihane grew up idolising Keane, in his prime dominating English and European football with Man United.
And Hourihane believes that you can only learn from being around such players and "one of the best midfielders we produced in this country".
"Roy's been fantastic with myself ever since I've been young, obviously being from Cork," said Hourihane.
"He signed me a couple of times, at Sunderland and Ipswich. He's always been giving me words of advice along the way. He's been first class to myself, so I've only got high words to speak about Roy without a doubt.
"Roy was one of the best midfielders we produced in this country. He's won countless trophies and caps, if you can learn anything off him, especially as a midfielder like myself, it'll only improve your game. He's been fantastic with me."
Hourihane was late on the international scene, only making his senior debut at age 26, however, the influential central midfielder believes that there are opportunities now to get into the team and make a positive impression ahead of the Euro 2020 campaign.
"There's a bit of rotation in the squad. Older lads have kind of fizzled out and younger lads have come in now.
"I've been in the squad for about 12 months now. I've picked up a handful of caps along the way.
"Hopefully now, start of a new campaign, I'm looking to make an impact. There's a lot of quality without a doubt. Hungry, energetic lads that want to succeed and stamp their authority on the squad. It's definitely an exciting time."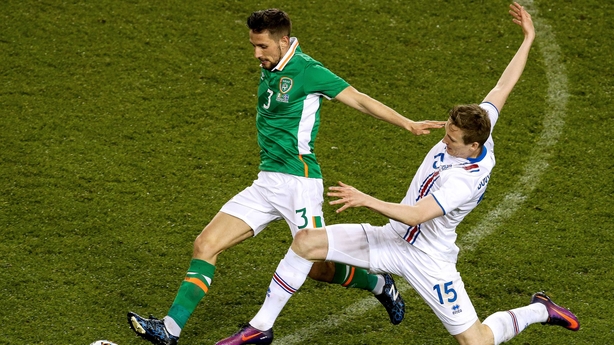 One man's altercation is another's opportunity, perhaps, and with Arter making himself unavailable for the trip to Cardiff, Hourihane understands that an opening in midfield might see him get the nod to start on Thursday night.
"It's obviously disappointing for us not to have him. He's a very good player. But ultimately, if it's a body less, then for midfielders, there's a place up for grabs.
"So you have to go about your business in training in the right way and hopefully over the course of next couple of games, I'll get the nudge and win another cap."
And while the Nations League has received a mixed reception throughout Europe, Hourihane, as a player, is delighted to have the opportunity to play competitive fixtures rather than meaningless friendlies.
"It's always better to play competitive football. It means there's something at stake all the time. It's good to play Saturday for three points compared to friendly games in pre season.
"Competitive games are what everyone wants to play in. So to have more competitive games is always going to be a good thing."