Harry Kane has challenged England to ensure their World Cup adventure does not go down as a once-in-a-generation experience.
Kane became just the third man to captain England in a global semi-final in Moscow on Wednesday night, following in the footsteps of Sir Bobby Moore and Terry Butcher, but it proved the end of the road.
Croatia proved too strong over 120 nerve-shredding minutes and will go on to meet France in the showpiece, while England begin the process of picking over a tournament in which they comfortably over-delivered on expectations.
The Tottenham striker was not even born when England fell at the same stage in Italy 28 years ago and has no intention of allowing the next wait to last so long.
"This has got to be the start of something rather than the end of it," he said.
"We have built a solid foundation over a two-year period with the manager and it is so important we carry this on and continue to show we can do well in these major tournaments.
"We have shown we can in this one, the aim now is not to have to wait another 20 odd years to get in another big semi-final. We must go again and try and achieve our dreams.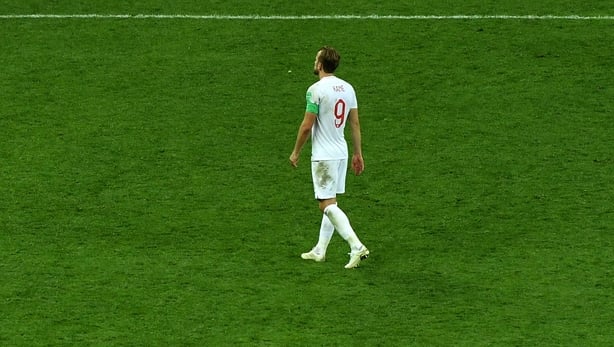 "In two years' time, if we are at the Euros, the aim it is to go again. This will give us belief we can do it in the big tournaments."
Kane is confident England are well placed to deliver, with manager Gareth Southgate sure to return to England an emboldened figure at the helm of a squad packed with young players who have more of their international careers in front of them than behind.
Just as importantly, the Three Lions are once again in the good graces of a nation which has revelled in their exploits just two years after reviling the manner of their defeat to Iceland.
"We know we have restored pride in the England shirt, back home as well, so we can hold our heads up high," he said.
"All we can say is we are proud of each other. When you look at our squad, how young it is and the fact the manager has only been in charge for two years, it is massive that we've had a good tournament and restored the pride of the nation.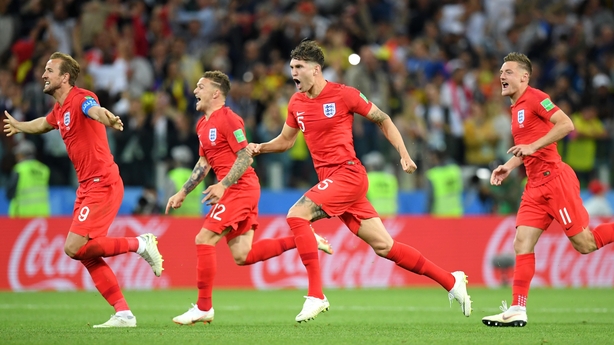 "The fans are excited to watch us again and that is how we have to keep it. To hear the fans singing out there after a defeat is an incredible feeling.
"We are in a great place - an inexperienced team, a young team and no-one expected us to get this far in the first place. Now all we can do is try to improve. We owe that to ourselves and I know we will. We just have to learn from nights like this."
Kane also posted a series of tweets on Thursday in which he thanked fans and hailed the unity both on and off the pitch.
"We have reconnected with our amazing supporters and have enjoyed this incredible experience together"
"A lot of emotions today. First of all I'm so proud of this team and staff for giving everything we could over a long period of time together. We have overcome so many challenges that have haunted England in the past," he said.
"We have reconnected with our amazing supporters and have enjoyed this incredible experience together. It wasn't the outcome we wanted and as painful as it is right now, I'm sure we will learn an awful lot from last night's game.
"It's time now to hold our heads high as a nation and be proud of each other. I'm excited to be part of this team and the challenge to improve going forward. Thank you all for your support!"
While England's hopes of leaving Russia with a trophy are over, Kane is still leading the way in the race for the golden boot, having scored six times.
As such he is willing to ignore fatigue - both mental and physical - and turn out against Belgium in Saturday's third-place play-off.
Whether he gets the chance, as Southgate ponders the prospect of ringing the changes, remains to be seen but either way, the much-maligned fixture holds more interest for Kane than an England-free final.
"Of course everyone will want to play but the manager will make his decision," he said.
"It's not a game we wanted to be in but we will try to play that game with as much pride as we can and try to finish on a high.
"We will play on Saturday and then get ready to go home on Sunday, We will probably keep an eye on the score in the final but I am not too fussed personally."