England fans can expect to rack up the air miles and take a major hit to their bank balances to follow their side at the World Cup, but spare a thought for the most ardent of Uruguay supporters, who must make the longest trip for their opener.
England have been drawn in Group G of the tournament in Russia and will play in Volgograd (v Tunisia) on 18 June Nizhny Novgorod (v Panama) on 24 June and finally Kaliningrad (v Belgium) on 28 June, before fans can even consider a Round of 16 encounter in either Moscow or Rostov.
According to research carried out by Virgin Media and the Football Supporters' Federation (FSF), England fans could end up spending £5,000 and travelling more than 3,400 miles by air to watch the group fixtures.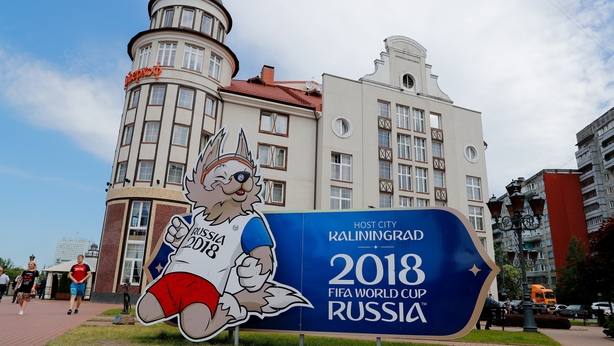 That would make a total flight time of about 12 hours and 15 minutes, ranking them 22nd among the 32 teams in Russia.
Uruguay fans will, however, spend 25 hours and 39 minutes on three different flights just to travel from Montevideo to Ekaterinburg to watch Luiz Suarez and his South American team mates take on Egypt on 15 June.
Fans of Peru wanting to watch their team play at Saransk, Ekaterinburg and Sochi in the group stage will spend about 36 hours - the most time among those travelling by plane to first reach Russia then watch the matches.
Uruguay and Peru fans will spend nearly five times more time travelling throughout the tournament compared to their counterparts from world champions Germany, who are expected to spend about seven hours and five minutes in the air.