Sitting at the kitchen table in his home in County Meath Gary Rogers is content.
He's just returned from training in Dundalk and is feeling good.
His newborn daughter Layla is sleeping in the room next door while his wife Linda and their three-year old daughter Bonnie are keeping busy elsewhere.
A small area in the corner of the dining room is decorated with memorabilia celebrating his great achievements. Overall there are little signs around the house that a footballer with over 500-appearances in the League of Ireland lives there.
It's clear that the 36-year-old doesn't need to be reminded of all that he is done in the game, he's happy to keep doing what he does until he can't do it anymore. Retirement isn't on the agenda just yet but Rogers has put some thought into life post football.
"I've recently done the online degree with the PFAI and FIFA so that's the education thing in place," Rogers told RTÉ Sport.
"I did it with Dave O'Connor and he just recently took over at Shelbourne as CEO so interesting to see him go in that direction. I'm currently doing the UEFA A goalkeeping licence but I hope the real world doesn't come for a while yet and I can play on for another few years."
Rogers is heralded as one of the greatest keepers in the domestic game. He's won three League titles, three FAI Cups and also featured in Martin O'Neill's Republic of Ireland squads. At 36 he's played a lot of football and has made some adjustments to ensure career longevity.
Goalkeeper @1garyrogers recently hit the 500-mark in league appearances with many accolades already under his belt. @mariecrowe meets the Meath man that has a few more chapters left to write. @DundalkFC pic.twitter.com/RwVQEWFNZ4

— Soccer Republic (@SoccRepublic) April 23, 2018
"I haven't taken up yoga but I spend a lot of time on the foam roller, I think in Dundalk the way the training regime is and the emphasis on strength and conditioning over the last few years has helped prolong my career.
"I'm there four years and I feel as fit and strong as ever. The culture at the club has helped me continue on."
As well as working on his game over the years, Rogers has also worked on dealing with the pressure that comes with being the man between the posts.
"I'm more relaxed now at this stage of my career than I was in earlier days. I tend to park things a little bit more now, I used to let things drag out a bit for a weekend or a week if I had a bad game. 
"Now that I have kids it is different. They don't care about what happened on the football pitch so you just have to suck it up and get on with life.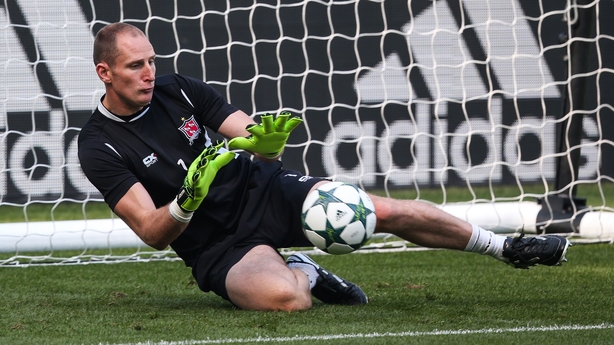 "But it is difficult mentally when you make a mistake, you feel like you have let your team down. It can be hard for lads to deal with it but as a goalkeeper you have to be tough.
"You will make loads of mistakes during a football career and you have to realise you are never as bad as the mistake you made and you are never as good as the great saves either. Somewhere in between is a good place to be."
Although football is part of Rogers identity it's not the only sport he excelled at. He grew up in the shadows of St Ultan's GAA pitch and has been in and out of the Meath senior set-up and not as a goalkeeper..
"I always played Gaelic outfield, my cousin's father was a League of Ireland player and when he came to visit from Cellbridge and he would stick me into the nets for his shooting practice that's how I started in goals.
"I enjoyed it and it was nice to have a mix, to play Gaelic out the field and soccer in the nets. I got to enjoy both sports."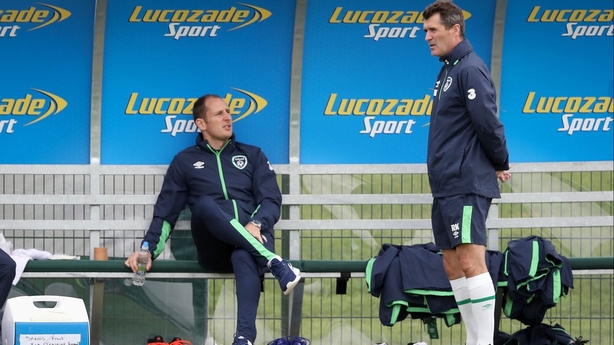 Rogers decision to focus on soccer came about after a refereeing decision.
He was playing for his local club and they had progressed to the Leinster championship. However a sending off resulted in a three month ban from Gaelic games and that led him to a career in the League of Ireland.
"I wasn't that familiar with the league or professional soccer then. I wasn't on any radar. For young lads now it's all geared towards going to England and playing there.
"I never really knew if I was up to it or capable. Obviously you would have liked to go and play for Liverpool but I wouldn't have a clue how to get there. I just enjoyed playing and seeing where it took me."
His break from Gaelic football brought him to St Francis F.C. The Meath-man had been in the Shelbourne under-19 team but was third choice keeper there.
So when the opportunity to play men's football presented itself he jumped at it. It was a baptism of fire but he embraced the challenge and doors opened for him in the league.
From there he went to Drogheda, the 2001-02 season was his first full one in the League and it brought success. They claimed the First Division title and Rogers ended up staying for five years.
A brief stint with Dublin City followed and a rocky patch with them almost reignited his Gaelic football career.
"On the pitch things were going well with Dublin City but we all know the pitfalls of the League of Ireland and they went bust in the middle of the season. 
"I remember we met in the Skylon hotel and were told the news, it was a bolt from the blue, I didn't know what was coming.
"I ended up returning to Gaelic that year. So instead of going to play Bohemians that Friday night I ended up in Dunshaughlin playing with my local GAA club, there was no one to tell me I couldn't.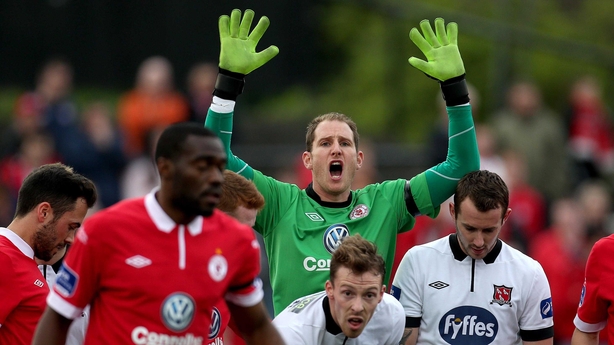 "It was all a bit surreal; we were in and around mid-table in the League and the next round of the FAI Cup and the rug was pulled from under us.
"There is lots of instability in the game because of contracts, like one-year contracts, I know things are changing now with the talk of two and three year deals floating around but I don't think I'll be getting one of those."
Rogers wasn't out of football for long and the following season he signed for Galway, from there moved on to St Pat's and then Sligo Rovers, building his reputation and achieving success along the way.
"My first year at St Pat's was probably my poorest season in my league but the following season I really enjoyed it because I played well and I probably proved people wrong from the 2009 season to the 2010 season. From then on my career really picked up."
"I really enjoyed Sligo and to win the league after being it for so long was terrific and myself and Linda both really enjoyed it and we brought home a Sligo baby too."
Moving to Dundalk gave Rogers an opportunity to return home to Meath and build a house close to where he grew up.
It also gave him the chance to work with Stephen Kenny and be part of an extremely successful set-up brimming with potential. It was the right move for Rogers and he reached greater heights than he ever imagined possible.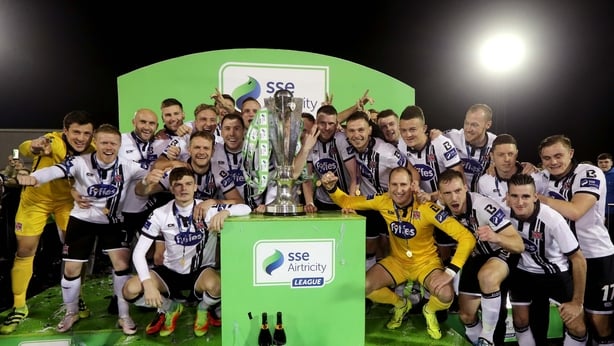 "To come in the first season and win a double was great, it couldn't really have gone any better. We knew were capable of achieving in Europe and thankfully that happened and it was great time to be at the club.
"It was great for the league, I think everyone in the League of Ireland was delighted to see the club get recognition. I think the achievement of the team in Europe really highlighted the skill and talent in the League. 
Dundalk are currently top of the table and Rogers, who is currently the goalkeeping coach with the Westmeath footballers, is happy with how things are going so far.
"It's been going well, it was a bit of slow start, we had two nil all draws to start. We have a lot of new bodies in the squad and the lads are gelling. We have a big squad this year, to get into the starting 11 or even the squad can be a challenge but it all bodes well for the season."
Next up is Cork on Friday night and those are the games the Meath man really loves being part of.
"It's been tit for tat over the last few years with us and Cork. There is a good rivalry there and it's good for the league, it makes it more interesting. There is always a bit of spark there when we play them and it's good for those watching."
So it's 500 not out for Rogers, a lot done, a lot more to do.
We need your consent to load this SoundCloud contentWe use SoundCloud to manage extra content that can set cookies on your device and collect data about your activity. Please review their details and accept them to load the content.Manage Preferences
Listen to the latest episode of Soccer Republic Extra or subscribe on iTunes.