Manchester United have "finally dragged themselves into the 21st century" with plans to form a professional women's team, according to UK sports minister Tracey Crouch.
United - the only current Premier League club not to have a senior women's side - have submitted an application to the Football Association to establish a team in the second tier of the Women's Super League next season.
Crouch, answering questions in the Commons, said: "May I just actually take this opportunity to congratulate Manchester United Football Club, who have finally dragged themselves into the 21st century and announced that they will be having a women's football team."
Asked about whether enough women's sport was broadcast on terrestrial television she said: "There can never be enough women's sport broadcast on TV, and I would always encourage more women's sport to be on TV."
The Women's Super League will be rebranded next season with WSL becoming the Women's Super League and WSL2 the Women's Championship.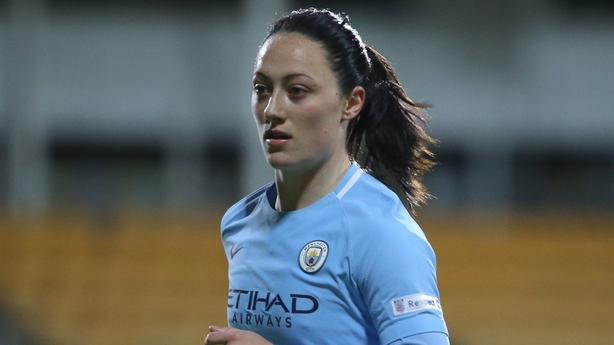 Existing tier one and tier two clubs had to re-apply for their 2018-19 licences and then affiliated girls and women's clubs from outside the existing WSL system were invited to apply for the remaining spaces.
Crystal Palace and Sheffield United were among the teams to bid to join the Women's Championship, and successful applicants will not be named by the Football Association until the end of May.
United's women's side was disbanded in 2005 but, announcing their new plans, chief executive Ed Woodward said: "We are pleased to announce that the club intends to establish its first ever professional women's team and has submitted an application to enter WSL2.
"The FA has provided excellent support through the process and we believe that launching a team in WSL2 would give many more of our graduates from the Regional Talent Club the chance to establish themselves as first-team players.
"The Manchester United women's team must be built in the same image and with the same principles as the men's first team and offer academy players a clear route to top-level football within the club.
"If successful, the move would provide a career pathway for players who graduate from the long-established and highly successful Girls' Regional Talent Club, which has seen some 15 of its graduates playing international football this season alone."
The squad would be based at the club's historic training centre at The Cliff.