RTÉ Soccer analyst Eamon Dunphy claims Jose Mourinho's managerial style is not suited to players who are still developing, and works better with those who are more experienced in their careers.
He also believes the 55-year-old is a 'bad fit' for Manchester United, who are facing into their Champions League first leg round of 16 clash against Sevilla on Wednesday.
Dunphy was speaking on RTÉ 2fm's Game On, when he suggested that Mourinho is not the right manager for young players like Anthony Martial, and Marcus Rashford, who are still maturing at the Old Trafford club.
"If you look at Mourinho's career, the guys that did it for him were always experienced players." he said. "When he went to Inter [Milan], he brought Walter Samuel from Spain, he'd had a bad experience I think at Real Madrid.
"Look at [the] players [he worked with] at Chelsea - [Frank] Lampard, [Didier] Drogba, John Terry. He's never been a nurturer, he's never been a guy who can take young players and improve them in the way that [Pep] Guardiola clearly is improving players at Manchester City."
He added: "He's won a lot of stuff. He's won the Champions League, he's won La Liga, he's won the [Premier] League with Chelsea. He's got something, but maybe he hasn't got it anymore.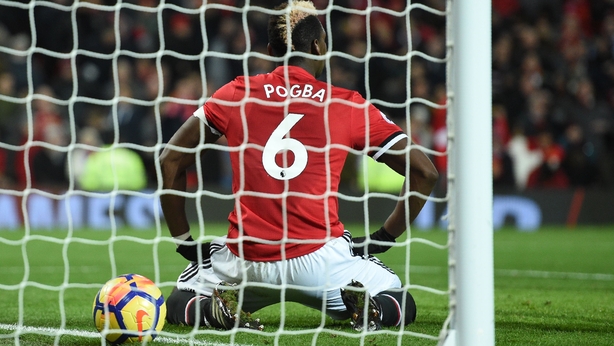 "He's a bad fit for [Man] United. Manchester United are an attacking team, they play with flair, they need exciting players, and Ferguson - whatever about his grumpiness and all of that - he never ever resorted to defensive tactics.
"They always went out and played the game with flair and ambition. They always had attacking players and encouraged people to attack.
"And I don't think that's him [Mourinho]. I think he is a cagey coach who likes to counter attack, keep clean sheets, so he's a bad fit for United."
Dunphy also spoke about the ongoing difficulties surrounding Paul Pogba's form, and his apparent inability to justify the €105million deal he signed for United.
Pogba has been reportedly unhappy at being played too deep in midfield for the Premier League side, but Mourinho insists that these rumours are 'lies.'
Pogba was ruled out of United's FA Cup clash against Huddersfield at the weekend due to illness, but Dunphy says the 24-year-old doesn't deserve to play.
"Mourinho is in a difficult position. I don't think he [Pogba] warrants a place in the team at the moment.
"I'm not sure who you'd leave out and where you'd play him. When you think of all the wonderful players we're watching every week in the Premier League - [Eden] Hazard, David Silva, the list is endless. This player isn't even close to them.
"So, what do you do with him? And you won't be able to sell him."