You get what you pay for.
All that TV money swirling around the Premier League appears to be paying dividends and for the first time, five teams have booked their place in the last 16 of the Champions League.
They all look in decent shape too.
Liverpool's heavy metal football may sometimes leave fans banging their heads against the wall but when it clicks it's a hell of a show.
Down the road in Manchester Pep Guardiola has shaped a marvellous City outfit that's sweeping aside allcomers in the league and they'll fancy making a genuine assault on the European Cup for the first time since the Abu Dhabi cash poured in to transform the club.
Jose Mourinho takes a more pragmatic approach to the game but there's no coach better at suffocating teams over two legs than the Portuguese. He's got United consistently picking up wins at home and in Europe, even when they're not at their best.
Chelsea delivered the big one in 2012. They face a rocky road this year after being pipped to top spot in their group by Roma, but, in Antonio Conte, the English champions have a boss who knows what it takes to go all the way. He won the Champions League with Juventus in 1996.
Nobody was more impressive than Tottenham in the group stages. Mauricio Pochettino's exciting side have stuttered domestically in recent weeks but they left heavyweights Real Madrid and Borussia Dortmund in their wake in a flawless Group H campaign.
All five will learn who next stands in their way when the draw takes place in Nyon, Switzerland, this Monday.
Here, we take a look at the Premier League quintet's chances of lifting the trophy in Kiev next May.
MANCHESTER CITY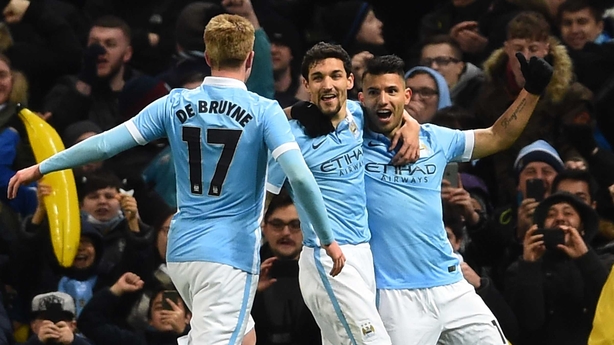 How did they get there? Pep's men dealt clinically with what looked a potentially tricky group, dumping a fancied Napoli side into the Europa League en route to the knockout rounds. Shakhtar Donetsk grabbed the runners-up spot by bloodying the nose of an under-strength City on Wednesday night but in the grand scheme of things that game is irrelevant to the Premier League table-toppers, who'd already won the group and had one eye on the derby at Old Trafford this Sunday.
Who can they get? Basel, Bayern Munich, Juventus, Sevilla, Porto or Real Madrid. So there's a few juicy ones on offer.
Chances? They are one of the form teams on the continent, and though they will do well to sustain the breathtaking form they've shown so far this year, Guardiola has built a team teeming with quality. Only once have they gone beyond the round of 16 - Real turned them over in the semis two years ago. They're due another good run.
MANCHESTER UNITED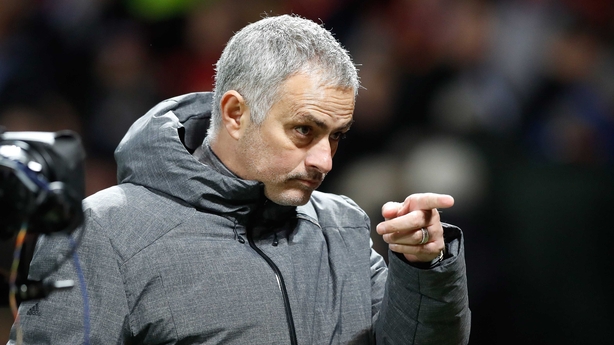 How did they get there?
Mourinho's men cruised to the top of Group A with defeat to Basel the only blot on the copybook. That loss came when the Red Devils were all but assured of qualification anyway, and they qualified for the last 16 pulling up.
Who can they get? United and Bayern Munich clashes have given this competition some of its most memorable moments through the years and they could meet again. Red Devils fans also have some happy memories of games against Juventus. They too lie in wait, while a blockbuster against Real Madrid would really whet the appetite. Sevilla – runners-up in Liverpool's group - Shakhtar Donestk and the Special One's old club Porto are the other possibilities.
Chances? Of all the English clubs left in the hat, it's United who arguably possess the manager with the finest European pedigree. A serial winner, Mourinho has lifted the famous trophy with Porto and Inter Milan, and is a master of the two-legged chess game, more so even than Guardiola. He steered his team back to the top table by winning the Europa League and builds teams with the ruthless efficiency to grind down even the very best. Definite dark hoses.
CHELSEA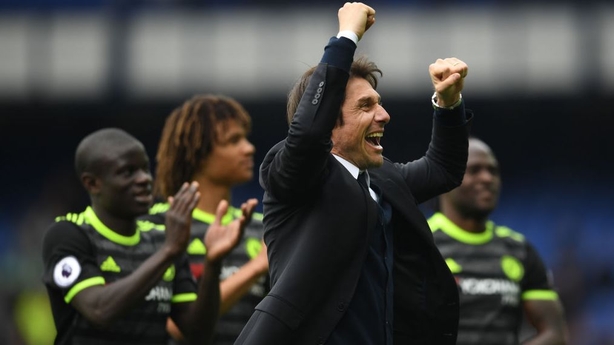 How did they get there? Chelsea's reward for winning their own league was to get arguably the toughest group of all the English clubs. Atletico Madrid have made the final twice in the last four years but they were squeezed out and into the Europa League in a ruthless battle for progression. The Spaniards drew their final game, at Stamford Bridge, which saw their hosts slip to second and allowed Roma to sneak top spot. Azerbaijani minnows Qarabag propped up the rest.
Who can they get? Just the three options for Conte's men: Paris Saint-Germain, Barcelona or Besiktas. They'll have fingers and toes crossed that it's the Turks. Barca's star has faded but they remain a daunting prospect. PSG look formidable.
Chances? It all depends on how things pan out in Nyon. Conte's system is fluid yet difficult to penetrate and his squad coated with genuine class so they'll be a tough preposition for anyone. They've undoubtedly drawn the short straw though and will probably need a bit of luck in the draw to make the last eight.
LIVERPOOL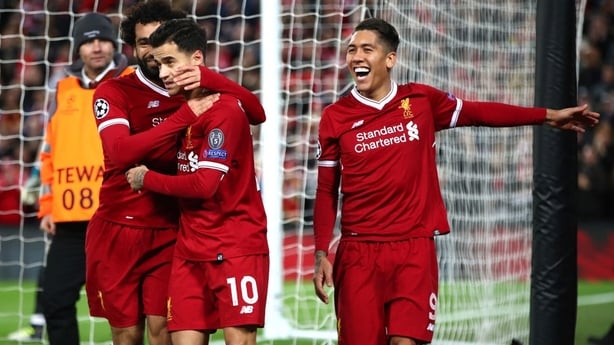 How did they get there? The Reds topped Group E, but they made heavy work out of it. Spartak Moscow, Maribor and Sevilla provided more resistance than they should have, even if the Spaniards' hugely impressive pedigree in the Europa League suggested they'd prove a sticky wicket. Although Jurgen Klopp's men didn't lose a game they drew in Moscow after dominating, threw two points away at home to Sevilla and then conspired to squander a three-goal lead in the return game. In the end those results did not prove fatal, but they were concerning. The Merseysiders are smooth as silk going forward. At the back, they've a habit of coming apart at the seams.
Who can they get? As one of the seeded teams, Liverpool will be guaranteed a home second leg, but there's some big fish swimming in the runners-up pool. They can't face another English outfit, so Chelsea are out of the equation, nor can they draw Sevilla again. That leaves Basel, Bayern Munich, Juventus, Shakhtar Donetsk, Porto and Real Madrid.
Chances? It's hard to see them going all the way but Liverpool could make an impact in the knockout stages. Klopp took a similarly exciting Borussia Dortmund side to the final against Bayern Munich in 2013, and only lost to a last-minute Arjen Robben goal. Defensive deficiencies won't go away, but that attack, laced with so much pace and ability, is as good as anything out there right now. A meeting with Real Madrid has the potential to be a goals-galore classic.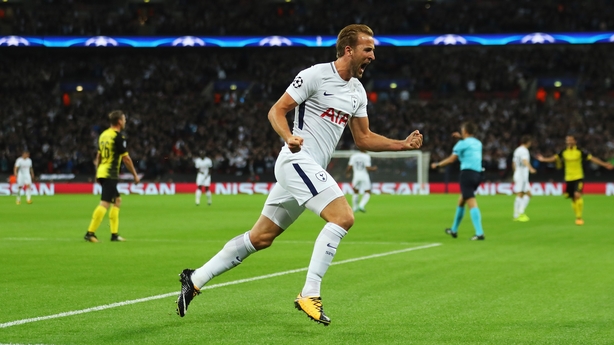 TOTTENHAM
How did they get there? In style. Spurs' league form may have suffered for it, but they've been terrific in the Champions League. A 3-0 stroll past Cypriot champions APOEL made it five wins and a draw out of six in Group H. Real Madrid were held to a draw at the Bernabeu before being overwhelmed 3-1 at Wembley by a Dele Alli-inspired tour de force. Mauricio Pochettino's men have shown symptoms of a hangover since that superb performance, but as their league title hopes fade, so the focus may shift to cracking Europe.
Who can they get? Bayern Munich and Juventus are the big two they'll hope to avoid. After that, Sevilla, Shakhtar Donetsk, Porto and Basel are possibilities. None should be feared.
Chances? When they've been good, they've been very, very good and when they've been bad they've been... maybe not horrid, but off colour enough to feed the Wembley myth that haunts them. Humbling Liverpool and Real at their temporary home should have been enough to banish talk of struggles at the grand venue but Spurs' inconsistencies mean those whispers haven't gone away. They don't have the squad depth to challenge on two fronts; but if they get beyond the last 16 Pochettino may go for broke.