Arsenal midfielder Santi Cazorla has opened up about the injury problems that almost cost him his career.

Stemming from an ankle fissure sustained in Spain's friendly against Chile in September 2013, the two-time European Championship winner then went under the knife in 2015 to cure a knee issue.
However, the ankle problems persisted and numerous operations followed.

"If you get to walk again with your son in the garden, be satisfied, doctors said to me," Cazorla told newspaper Marca.

Cazorla's last appearance for the Gunners came in October 2016.
In December of that year, he underwent surgery on the heel in his right foot and what was supposed to be just three weeks of recovery time almost cost him his leg, with eight lots of surgery following.

"I was still playing, and they said it was alright. The problem was that the wound would not heal and it kept opening and getting infected," the 32-year-old said.
'El calvario de Cazorla', 'CR7 aviva el fuego', 'Insoportable'... así vienen #LasPortadas del viernes https://t.co/yjqmXXXV1W #FelizFinde pic.twitter.com/j8pfY8LPIP

— MARCA (@marca) November 3, 2017

It is further surgery in Spain that might well have saved his career and his leg.

"The doctor saw I had this horrible infection that had damaged part of my heel bone and eaten away eight centimetres of my Achilles," he added.

After a final, successful, operation at the end of May, Cazorla had a skin graft taken from his forearm where he has the name of his daughter tattooed and put over his Achilles in order that the wound heels.

He is continuing his rehabilitation at the clinic of Spain physio Juan Carlos Herraez in the small city of Salamanca, two hours west of Madrid.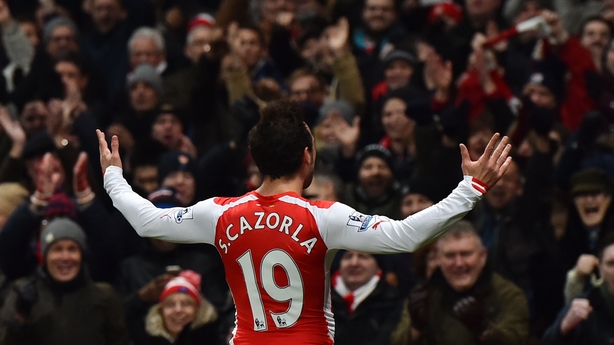 "I do not have clearance until January, but I will come back by then," said Cazorla, who added that he regularly gets encouragement from several of his Spain teammates.

"Almost every day I receive a message from Iniesta, Silva and Villa. Everything that I have gone through has not been as simple an injury as people have believed.
"Nobody trusted me but I do, I still do, although the pain keeps me cautious."