Pre-sale tickets for the Republic of Ireland's World Cup play-off were snapped up in minutes on Wednesday morning as fans scramble to make the showdown with Denmark.
Ireland travel to Copenhagen for the first leg on Saturday 11 November, with the return in Dublin slated for the following Tuesday night.
General admission tickets for the second leg at the Aviva Stadium go on sale Friday morning at 11am, but season ticket holders were given the chance to snap some up in an exclusive pre-sale today.
They disappeared incredibly quickly as excitement builds early for the huge collisions.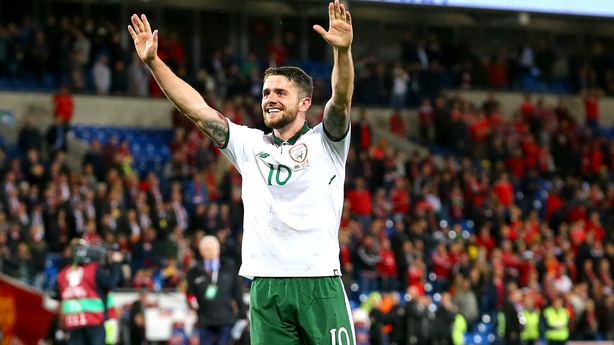 Applications for the away leg can be made through the 'Away Ticketing System' on the FAI website tomorrow.
That game will be played at the 38,000 Parken Stadium, with Ireland expecting an allocation of at least 1,900 tickets.
Ireland came through a play-off tie with Bosnia and Herzegovina two years ago to make Euro 2016 and a good result on the road could set up another Lansdowne Road blockbuster.
"We're delighted to have been drawn away from home first, so we will try to get some sort of advantage or certainly negate Denmark's advantages before we get to Dublin," said boss Martin O'Neill on Tuesday.
"The second match is in Dublin and I hope that we still have something to play for by the time that we get there.
"All of those teams that were unseeded probably didn't want to play Italy so there was a 50/50 chance of getting them from that viewpoint.
"It's going to be a difficult game for us. We'll take our chance. You just have to leave it to fate."