An Irish man has played his part in helping Juventus climb back to the very top of the European football tree.
Meet sports scientist Darragh Connolly, who is working away behind the scenes this week as the Grand Old Lady of Italian football gets ready for a Champions League final showdown with holders Real Madrid in Cardiff on Saturday.
Juve are almost every neutral's pick in this game as Massimiliano Allegri's superbly organised and hard-working side look to wrestle the trophy of the Spanish club's Galacticos inspired by Cristiano Ronaldo.
Connolly was actually born and bred in northern Italy, no far outside Milan, but he is a proud Irish man thanks to his upbringing.
His father Richard is from Donegal and moved to the continent along with his wife Ruby, from Carlow, to take up a position as a scientist with the European Commission.
"I always felt very Irish," said Connolly. "We used to go home for every school holiday, either to Fanad in Donegal, where my father is from, or Dublin, where there are a lot of relations, so we were over every summer, Christmas and Easter."
Connolly didn't grow up supporting Juventus, Italy's most popular team, but instead followed Celtic in Scotland. He goes to as many Six Nations rugby matches as he can to cheer on Ireland and he's a fan of Donegal's footballers too.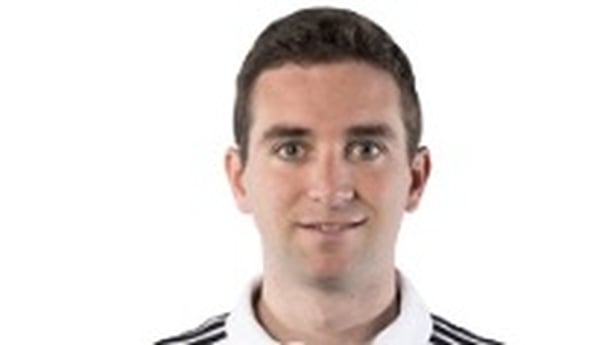 "I haven't been home in a while, but the All-Ireland final in 2012 will always stand out for me as a great memory," he said, recalling Jim McGuinness's team's famous Sam Maguire win five years ago over Mayo at Croke Park.
Connolly went to international schools in Italy where he always found the company of the children of other Irish expatriates. The 29-year-old then headed to Loughborough University in England where he spent four years and ended up with a masters in sports science.
He first began working with the Mapei Sport Research Centre in Italy dealing with athletes from a number of sports. One of his roles was as an external contractor working with Juventus and when the club decided to create their own sports science department he got himself a job in Serie A.
He shares an office with Juve's strength and conditioning coach and the head of performance. He works closely with Allegri too as well as with all of Juventus's teams.
His job is to work with and test players like Gianluigi Buffon, Giorgio Chiellini and Paulo Dybala to ensure that they are at peak fitness at the right time of the year, with the results being passed on to the coaches who can then tailor training sessions accordingly.
Connolly doesn't have a match-day role in Cardiff this weekend, but he is flying to the Welsh capital later in the week and he will be in the Millennium Stadium stands cheering them on
The last time he was in Cardiff it was to watch Ireland win the 2009 Grand Slam so he'll be hoping to be on the winning side again.
Watch the Champions League final live on RTÉ2 and RTÉ Player on Saturday from 7pm