England, Scotland, Northern Ireland and Wales may consider joining forces in challenging their FIFA fines over last month's poppy row after it emerged the Irish Football Association cannot directly appeal against their sanction.
On Monday FIFA announced that the associations of Northern Ireland, England, Scotland and Wales had all been punished to varying degrees for their marks of respect to commemorate Armistice Day.
The FAI were fined 5,000 Swiss Francs (€4,700) after the Republic of Ireland wore an Easter Rising symbol on their jerseys during last March's friendly clash with Switzerland, but they are not believed to be considering an appeal.
The English FA was fined £35,308 and the Scottish FA £15,692 after England and Scotland wore black armbands bearing a poppy, which FIFA considers a political symbol, during the 11 November World Cup qualifier at Wembley.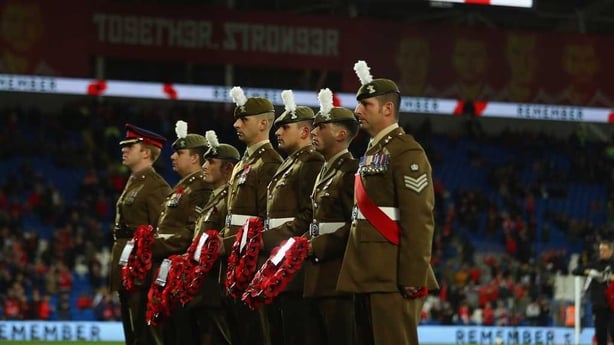 The Football Association of Wales and the IFA, whose teams wore plain black armbands for their games, earned respective punishments of £15,692 and £11,769 for displaying poppies around their stadiums.
The FA announced they would lodge an appeal against the decision made by FIFA's disciplinary committee, while both the SFA and FAW are understood to be awaiting the written reasons from the world governing body before determining their next course of action.
However, the IFA cannot follow the FA's suit and take the matter to FIFA's appeal committee because the sum of their fine is exactly 15,000 Swiss Francs and, under FIFA's disciplinary code, it is required to exceed such a figure for it to be contested.
It's understood that the IFA still intends to explore its options on challenging the punishment and it will hold a board meeting on Wednesday night to discuss the matter further.
One avenue it may explore is uniting with the other associations to fight FIFA's decision, with the hope being that one collective voice may carry more weight in the appeal process.
An IFA statement on Monday read: "The Irish FA is disappointed that the FIFA disciplinary committee has reprimanded the association and issued a fine in relation to acts of remembrance at the Northern Ireland v Azerbaijan match on 11 November.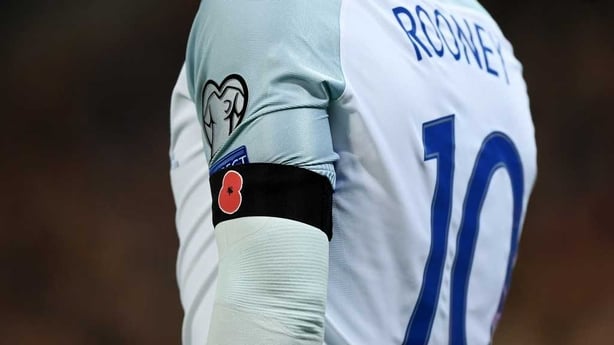 "The Irish FA will examine the full written submission when it is released and will take further legal advice before deciding on a future course of action."
Back in November, FIFA had sparked a row that was even debated in the House of Commons by warning the four countries that the displaying of political symbols could result in punishments.
With this in mind, both Northern Ireland and Wales did not wear poppies on their armbands for their World Cup qualifiers against Azerbaijan and Serbia.
However, they were still charged by FIFA due to the giant poppy mosaics that were displayed in the crowd and the laying of wreaths, which FIFA argued contravened rule 4.4 concerning political, religious or commercial messages.
In announcing the punishments meted out to the four home nations on Monday, Claudio Sulser, chairman of the FIFA disciplinary committee, said: "With these decisions, it is not our intention to judge or question specific commemorations as we fully respect the significance of such moments in the respective countries, each one of them with its own history and background.
"However, keeping in mind that the rules need to be applied in a neutral and fair manner across FIFA's 211 member associations, the display, among others, of any political or religious symbol is strictly prohibited. In the stadium and on the pitch, there is only room for sport, nothing else."