Paris St Germain's big money backers are in negotiations to buy a stake in David Beckham's proposed Major League Soccer franchise.
Miami Beckham United (MBU), the ownership vehicle behind the proposed MLS expansion franchise, has been seeking financial backing to help build a stadium and team.
They have been in talks with Ligue 1 champions PSG, owned by Qatar Sports Investment, and it is believed that discussions have also touched on an official partnership between the two clubs.
Former Manchester United, Real Madrid and Los Angeles Galaxy midfielder Beckham finished his playing career with PSG, who face Chelsea in a Champions League last-16 first leg tie on Tuesday, in 2013.
The ex-England captain's profile and the potential of the Miami franchise has also attracted interest from wealthy individuals across the globe.
It may even interest Chelsea's Russian billionaire owner Roman Abramovich, as well as others in the Middle East, China and elsewhere.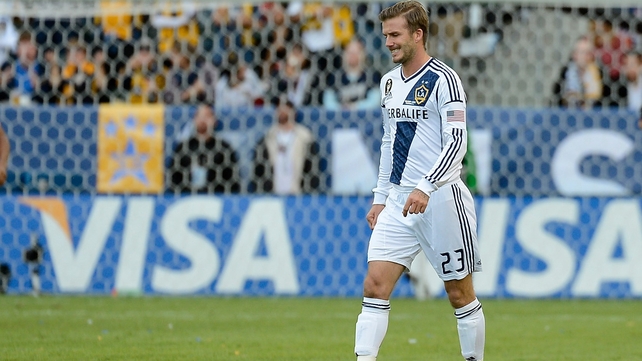 In a statement, MBU said: "As Miami Beckham United lays the groundwork for launching a world-class soccer club in Miami, our team has attracted interest from a number of potential partners.
"David Beckham, Simon Fuller and Marcelo Claure are evaluating these possibilities, with the goal of bringing additional resources and international expertise that draws players, staff and fans from around the world.
"At the same time, we are performing due diligence on our stadium site as we move toward finalising the acquisition of two privately held properties and a third county-owned parcel over the coming weeks."
The MLS is currently in expansion mode having gained a foothold for soccer in the US.
Beckham has been a long-time supporter of bringing the game to Miami, though he and his partners have struggled to secure finance and a stadium location in the city.