FIFA presidential candidate Gianni Infantino has unveiled a 90-day action plan for his first three months in office if he wins the election later this month.
The 45-year-old appeared at a launch event at Wembley attended by high-profile backers including Jose Mourinho, Fabio Capello, and Luis Figo.
He told a news conference: "I feel a lot of emotion and a big responsibility.
"The image and reputation of FIFA is not very high and it has to rise again. All these legends here are a testimony for the love we have for football."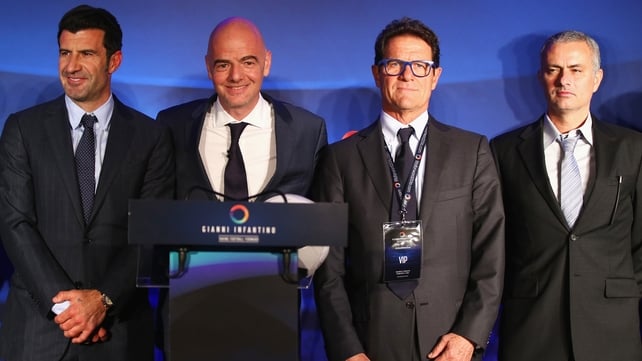 His action plan covers 11 points including launching the bidding process for the 2026 World Cup, reforming the transfer system and appointing a new FIFA secretary general.
Infantino added: "Let's open the doors of the FIFA administration, the secretary general does not have to be a European, why not an African? There are many capable people in Africa, we have to open the doors of FIFA to men and women from all over the world."
He also insisted there would be no financial risk in increasing the amount FIFA hands out to its 209 member associations.
"There is no problem in distributing 1.2billion US dollars when revenue is 5 billion," he said.