By Ed Leahy & Rob Wright
Clocks have gone back, summer's over and the FAI Cup final on Sunday brings a close to the 2013 League of Ireland season.
It has been a great year on and off the pitch with very little financial or contractual problems to report so credit all round to players, clubs and officials.
Attendances remain a problem but that should hopefully improve next year with the league much more regionalised with the arrival of Athlone Town and potentially Longford making it a real national league and moving away from the Dublin dominance.
Congrats to St Pat's on a well-deserved title victory, credit the Dundalk renaissance and UCD can once again hold their heads high and plan for top-flight football in 2014.
So the only thing left for us to do is to name our team of the season. It has been a tough choice with so many contenders in every position.
And while we've thrown out a few very random formations for our Teams of the Week during the 2013 season, we're sticking with a solid 4-5-1 formation for our selection. I'm sure our manager would tell you it was a 4-3-3.
RTÉ.ie Airtricity League Team of the Year 2013
Goalkeeper
Barry Ryan (Limerick)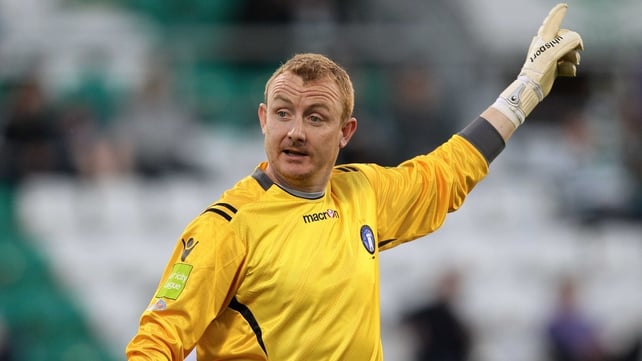 The League of Ireland veteran was back to his best form throughout the 2013 Airtricity League campaign. Ryan was regularly Limerick's top man, playing out of his skin in many matches for the newly promoted side.
Ryan departed the Dublin scene a couple of years back and many had written him off but, once again, the former UCD, Shamrock Rovers and St Pat's keeper proved he is still top of his game. But what about Limerick shipping six at the Brandywell last weekend? Well, no surprise that Ryan was off-duty.
Best of the rest: Peter Cherrie had a super season for Dundalk but just lost out to the impeccable Ryan.
Defenders
Simon Madden (Derry City)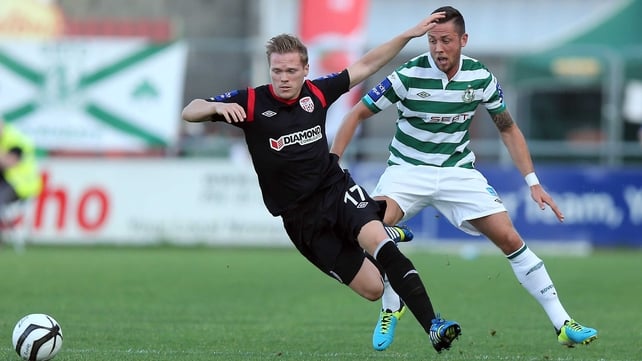 One of the league's best full backs for the past five years, Madden was exceptional all season for Derry.
Madden's energy to get forward added an extra dimension to the Candystripes' attack and the fact that he edged St Pat's right back Ger O'Brien out of this eleven proves how consistent he has played throughout the 2013 campaign.
Jeff Henderson (Sligo Rovers)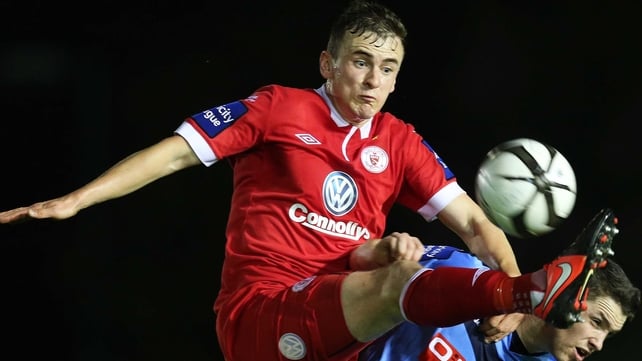 Henderson made an immediate impact in his first full season with the defending champions and was superb as Sligo romped to an early season league lead. Henderson's FAI Ford Cup semi-final performance against Shamrock Rovers proved his commitment to the Sligo cause and may finish his maiden season with a Cup medal in his pocket should the Bit O'Red beat Drogheda in the final.
Kenny Browne (St Patrick's Athletic)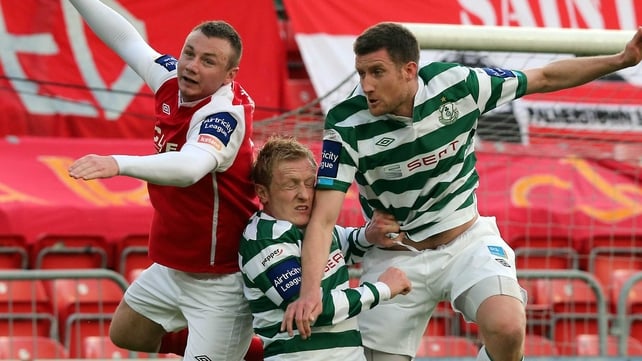 A title is rarely won without a solid defence and the St Pat's back four have been first class all season. Browne struck up a fantastic partnership with the always reliable Conor Kenna and with Bermingham and O'Brien either side, the seeds were sown for league title success.
Browne's strength, both in the air and on the ground, combined with his composure on the ball earned him a spot in the year's selection.
Ian Bermingham (St Patrick's Athletic)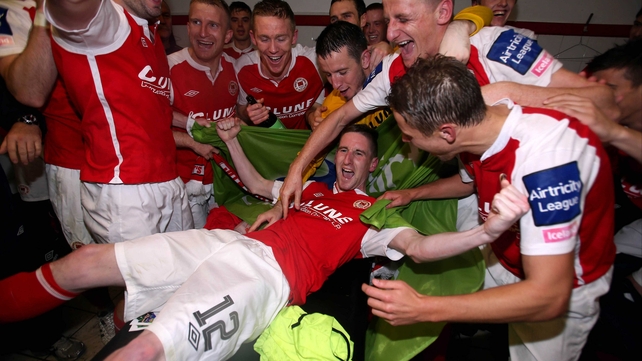 Without doubt, the best left-back in the country, Bermingham spent as much time in the opposition half as he did defending, thanks to a manager that allowed him to push on and with a solid defence covering his forward forays.
Bermingham's ability to push up the left flank allowed the wide midfielders to cut inside or push forward and add strength and numbers to the Saints attack.
Best of the rest: Ger O'Brien was just edged out of the eleven following a huge title-winning season at St Pat's. O'Brien, like Madden was just as valuable going forward for Liam Buckley's side and popped up with some important goals. Derek Foran and Jason McGuinness looked like an unstoppable force in the Shamrock Rovers defence in the opening round of fixture before suspensions and injuries broke the partnership. Andy Boyle had a super season at Dundalk, while Conor Kenna was back to his best with the champions. Dane Massey also proved a class act at Dundalk as did Alan Keane at Sligo. Hugh Douglas also had a solid season for UCD who must also be praised for, once again, defying the odds to retain their Premier Division status.
Midfielders
Greg Bolger (St Patrick's Athletic)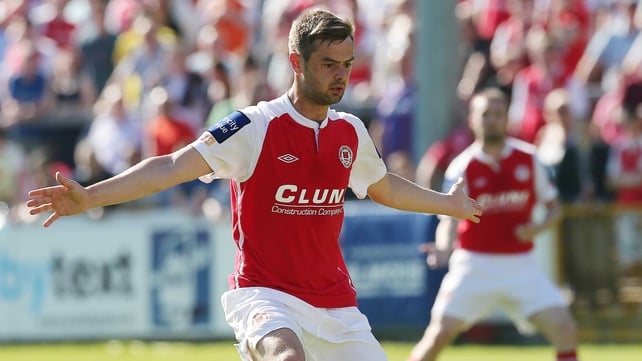 You can play all the fancy football that you like but it will not win you a title unless you have a tough-tackling midfielder, breaking down opposition attacks and sitting in front of your back four.
Well, Bolger ticked all those boxes and has proved St Pat's most consistent player all season. But there is a lot more to Bolger's game as he is equally adept going forward and, while it might have taken a bit longer than he hoped, he can crack a long-distance effort on target; just another string to his bow.
Richie Towell (Dundalk)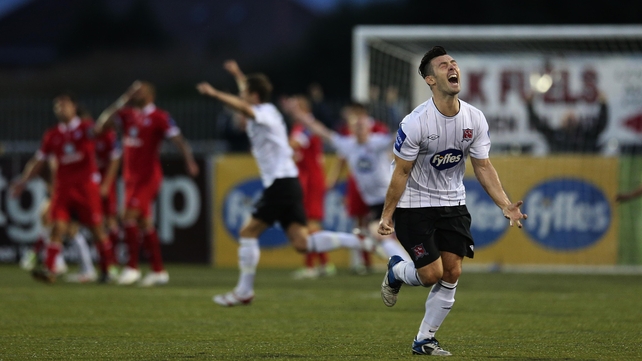 Burst onto the League of Ireland scene this season, and after the initial shock and surprise of Dundalk's great early-season form, it proved that Richie Towell was largely instrumental pulling the strings in the Lilywhites midfield.
Players like Towell really added to the increased quality of the football on offer in 2013. And while Towell was the stand-out player at Oriel Park this season, the team's form would not have been possible without the excellent midfield that Stephen Kenny assembled with Stephen O'Donnell, Kurtis Byrne, Chris Shields and John Mountney all impressing throughout.
Killian Brennan (St Patrick's Athletic)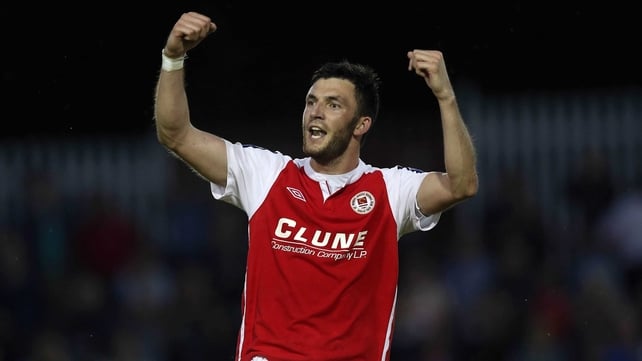 Perhaps the classiest player in the league over the past five years, an in-form Killian Brennan is almost unplayable and an absolute joy to watch.
Liam Buckley got Brennan back to his best this season and was given the freedom of Inchicore playing alongside the reliable duo of John Russell and Greg Bolger.
Darly Horgan (Cork)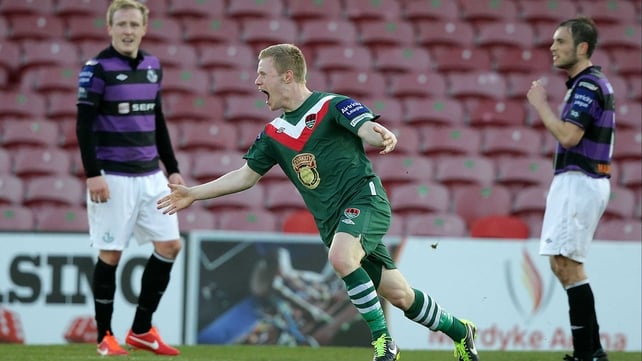 The League of Ireland's best Damien Duff lookalike has the game to match the former Ireland international as Horgan tormented most full-backs in the league all season.
A regular on our weekly XI, Horgan was the stand-out player at the Cross all season and will be instrumental should Cork look to return to the business end of the table next season.
Kieran Djilali (Sligo Rovers)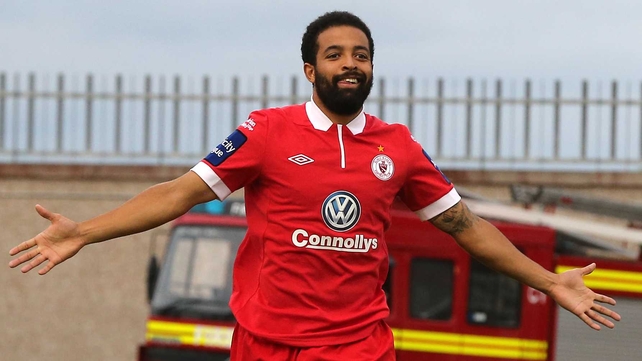 Many players need a year to get to grips with a new league in a different country, Kieran Djilali just needed a few months to stamp his authority on the Airtricity League Premier Division. Fitness and lack of first team football were probably responsible for the former Crystal Palace midfielder's slow start but once Djilali got up to speed, his influence for Ian Baraclough's side kept growing throughout the second half of the season.
Surely the heir to the Joseph Ndo throne, Djilali will be Sligo's key man in the FAI Cup final and throughout next year's quest to regain their league title.
Best of the rest: So many candidates for the midfield berths, John Russell of St Patrick's Athletic and Dundalk's Stephen O'Donnell would be worthy selections. Another Saint Conan Byrne was also instrumental in the league success, while Ronan Finn of Shamrock Rovers, Derry's Michael Rafter and the lively Kieran Waters from Bray Wanderers were also in with a shout for inclusion.
Striker
Rory Patterson (Derry City)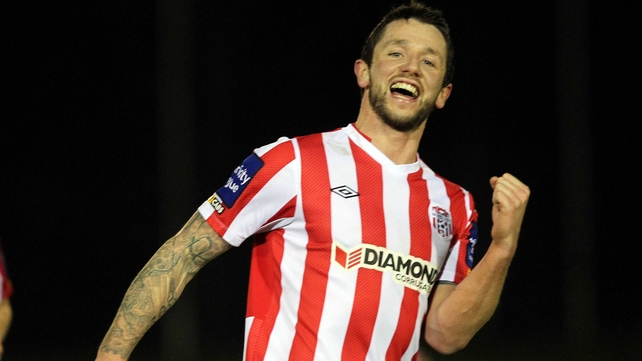 With only one striker selection up for grabs in our team of the year, it ultimately came down to goals scored and Rory Patterson never looked likely to give up that title, finishing with 18 league goals.
City's title challenge came unstuck in the second half of the season but they will be back in contention next season should they rediscover their team-spirit and keep Patterson firing on all cylinders.
Best of the rest: At one stage it looked like Anthony Elding was going to be a shoe-in for a place on the team of the year after dominating the opening round of fixtures. Suspensions and selections led to Elding spending large chunks of the season on the bench but could yet leave his mark with a Cup final to play on Sunday. Veteran Jason Byrne was another who had a great start to the campaign, while Anto Flood, Raffaele Cretaro, Pat Hoban, Declan O'Brien and on-loan sensation Ciaran Kilduff were also in contention.
Manager
Stephen Kenny (Dundalk) A straight-up toss of the coin for the gaffer gong with Liam Buckley an equally worthy candidate. But the job that Kenny has done at Dundalk has been nothing short of miraculous.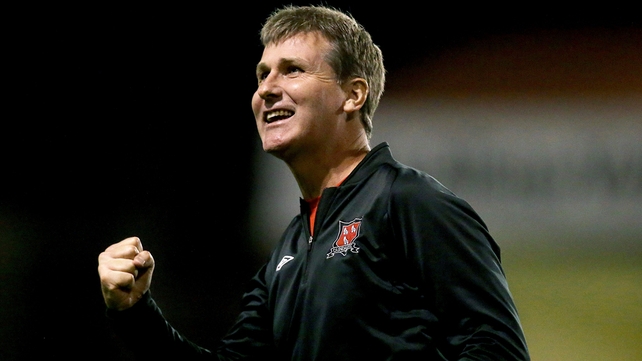 That frightening (for an away fan/player) Oriel Park roar has returned with a vengeance this season and all thanks to Stephen Kenny, not only assembling a team that would challenge for the title, but also a footballing side that has entertained all season. And after Kenny's acrimonious departure from Shamrock Rovers, the pressure was on to prove his class once again. Was there ever a doubt that he wouldn't?