By Alan Cawley
Monday morning you open up any newspaper and it's full of every single statistic known to man - goalscorers, yellow cards, red cards, corners - you name it it's all in there.
There was one particular stat which caught my eye this week. For League of Ireland followers, it is a very worrying one indeed.
Sadly, its one that's all too familiar in current times.
The two largest crowds for soccer matches in Dublin this past week were for friendly matches against English clubs - Shelbourne v Leeds United and Shamrock Rovers v Aston Villa.
The Aston Villa one, I can slightly get my head around as they are a big Premier League club, but the Leeds United one I simply can't. Leeds United are a Championship club and a substandard one at that. They are a team made up of journeymen, many of whom might struggle to get a game in our league.
I totally understand how big a club Leeds United once were and how successful they were many moons ago.
I am also aware of the Irish connection, having spent two years with the club myself, but that still doesn't explain to me how this friendly would appeal to more people than a blood-and-thunder league game where there is lots at stake.
The feeling I get out there at the moment is that there is an acceptance that this is how it is. Let's just sit back and roll with it, almost as if an amateurish mentality is surrounding us again.
"Our facilities are well below substandard in certain grounds. They are bordering on disgraceful and that's not being harsh."
If this is the case, it would be such a shame as so much good work has gone on to better the league in recent years.
I played in the league during what you could probably describe as the Celtic Tiger era for football in this country.
Lots of money floating around and lots being thrown away, but we made strides, and good strides.
We had five or six full-time teams playing in the country and I really thought the league was going somewhere, maybe getting to even nine or ten full-time teams.
Sadly, we have taken three steps forward and five steps back.
I'm also aware that the elephant in the room for so many clubs nowadays is money, but throughout those recent years, standards were also set and just because you may be short on funds, it doesn't mean you have to drop below those standards.
You only have to look at current Airtricity League champions Sligo Rovers to see exactly what can be achieved, both on and off the pitch, when you have the right people in charge and a clear and concise plan of what you want to achieve.
They have built slowly and gradually, not trying to do everything in the space of six months or a year.
It has been an ongoing process and they are now reaping the rewards for all that hard work.
They have a very clever, intelligent and energetic board of people behind them and are setting standards that other clubs should take note of and try and follow suit.They are now the benchmark.
The biggest compliment I can pay to those people is how much they have capitalised on the good times and developed the ground and surrounding area, whilst still remaining successful. It is not an easy thing to do but they have to be admired for achieving this.
This was one of the major mistakes of successful clubs during the Celtic Tiger era I referred to earlier.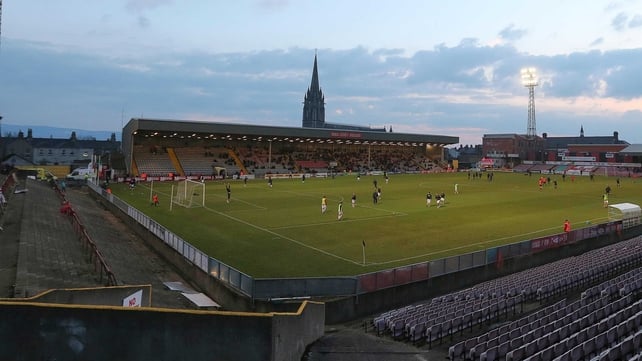 You only have to look at grounds like Dalymount, Tolka Park and Hunky Dorys Park. Has anything changed since they were enjoying the high life? Not from what I can see.
This is where the clubs need help, and lots of it.
If we are ever to entice more people to come to our league, facilities have to get better.
I described Leeds United football team as substandard at this present time, but our facilities are well below substandard in certain grounds. They are bordering on disgraceful and that's not being harsh.
If you are looking for parents to bring their kids to soccer matches, the least they deserve is a proper seat and excellent toilet facilities. Do we even have that? The answer has to be a massive 'no'. Can it be achieved? Of course it can.
Just like the Sligo Rovers board has shown, it needs a clear and concise plan.
I'm not suggesting we are all of a sudden going to have crowds of 10,000 or 12,000 at games, but you have to crawl before you can walk. Why can't we get crowds of 6,000 or 7,000? To me that's more than achievable.
How good would it be to open up papers on a Monday morning and see attendance figures for all League of Ireland grounds hitting those numbers. It could happen someday!