By Alan Cawley
Without a shadow of a doubt this is the time of year when everybody would love to be an Airtricity League footballer.
European club football will hit fever pitch on our shores over the next two to three weeks and hopefully maybe a little bit longer.
The players will feel ten feet tall with the amount of attention and exposure they will receive both at home and abroad and maybe just for this short period of time actually live up to the title of top flight footballers in which many people in this country never give them credit for.
The fans will also be highly excited as they dare to dream.
It could be their team in the hat with the best sides around Europe when the draws for the group stages are made.
A lot of water will flow under the bridge before this happens but nobody said you can't dream.
I have had the honour of playing in both the Champions League and the Europa League and must say I am very envious of the current crop who are about to embark on their European adventures.
It is a fabulous time for all involved and an experience in which none of the players will forget.
Some of my fondest memories as a player are related to European games and I'm sure if you were to ask most other former players they will tell you the same.
You must also remember seasoned professionals playing in the top flight of English football have never ever kicked a ball in Europe and most never will.
That will tell you exactly how exciting this time of year is for all the Irish players who get this opportunity every year.
This is the time of year when you get your rewards for all the hard graft and effort you and your teammates put in the previous season.
However, I'm sure the opinion of players and staff from St Patricks Athletic may differ as they begin their trek to Lithuania.
You have to crawl before you walk and who knows the bigger fish may be further down the stream for them.
Do our teams have a chance?
Let me begin with the champions Sligo Rovers who are paired with Norwegian champions Molde.
By no means is it an easy tie, but one thing Irish clubs have never had in Europe is a simple means to progress and I'm afraid to say they will never change.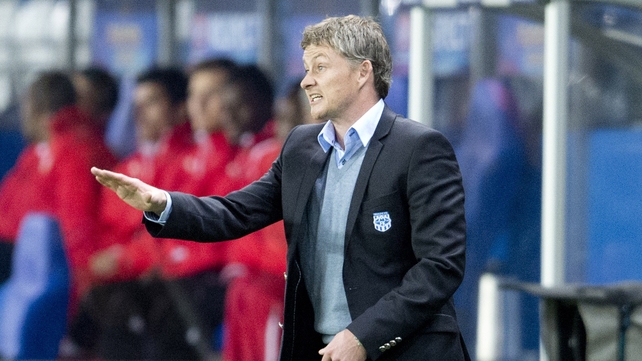 Molde are managed by the legend that is Ole Gunner Solskjaer but thankfully for Sligo he can't play.
Having won their domestic title the last two seasons they have been very much struggling this campaign winning just two of their opening 13 games.
This gives hope and I'm sure the people of Sligo town and staff of Sligo Rovers will take a level of belief that this Norwegian outfit are far from unbeatable.
While I do feel it's a big ask to qualify, I definitely think Sligo Rovers will more than hold their own particularly at home in front of a packed house at the Showgrounds.
If they can shut the Norwegians out at home and go over there with the tie still alive, you just never know. That could just be my heart ruling my head, but here's hoping.
St Patrick's Athletic are my pick out of the four involved as the most likely to advance.
They face a tough task away in Lithuania against a free-scoring Zalgiris team but I believe the Inchicore men are more than capable of beating this team over two legs.
The key to being successful in Europe is possession and keeping the ball when you have it and this is where this St Pats team excel.
They are arguably the best in our league at doing that. Allied to that,, a very strong defence which rarely ships goals, and they have every chance of another great European run just like some previous years.
Drogheda United face a very stiff task against Swedish outfit Malmo.
Not only will this be tough because they are up against one of Sweden's top teams but Drogheda's own domestic form gives them very little hope of advancing in my opinion.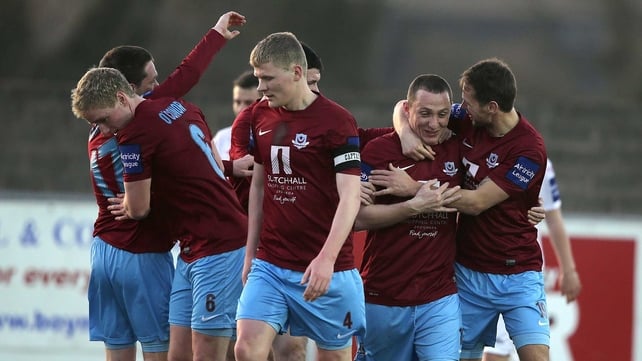 The Drogs really have been on a dreadful run unlike their great form last season which got them to this position.
Going back to my point about possession being nine tenths of the rules in Europe, unfortunately this will be a major factor as it isn't one of Drogheda's strongest attributes.
After what they achieved last year in finishing second they more than deserve to be here, but I feel this could be a step too far.
Lastly Derry City come into the Europa League in the second qualifying round and face Turkish side Trabzonspor.
Again like the others a very tough challenge. Not only will this be tough on the pitch but I believe it will be very tough off it too as the Derry players will face a very hostile and intimidating atmosphere unlike anything they will ever have played in front of before.
Derry are a very good side but have been unlucky with the draw and will do very well to advance. If they can keep the tie alive after the away leg then you just don't know but I think that's the best they can hope for.
I'm sure you all have your own opinions but most importantly if you can get to one of these European ties no matter who you support you will be doing a good turn for Irish football and as you all know we need all the good turns we can get.