If Jose Mourinho walks back into Stamford Bridge, as now seems increasingly likely, the first thing he should do is thank the man who is making his way out.
He should thank the man and one-time bitter rival who has received nothing but abuse from the fans since accepting the role of interim manager six months ago, but who might just have earned their grudging respect by the time he departs.
Rafael Benitez has not done a good job at Stamford Bridge. He has done a remarkable one.
He has taken a team, humbled by Juventus when he arrived and riven by all manner of distractions, to the Europa League final.
He has transformed a defensive liability in David Luiz into a holding midfielder who scores spectacular goals and who could yet be the big personality the next Chelsea team is built around.
He has cut through the notion that John Terry is irreplaceable and turned the ageing, slowing, injury-prone former England captain into a squad performer.
He has nurtured the deft, triangular axis of Juan Mata, Oscar and Eden Hazard.
Why, he has even managed to get Fernando Torres scoring goals, 21 of them this season even if only seven have come in the Premier League.
What he has not done yet is secure Chelsea's place in the top four in the Barclays Premier League and with it Champions League football next season.
If he could do that, starting with a victory against Manchester United at Stamford Bridge on Sunday, that would be his greatest gift.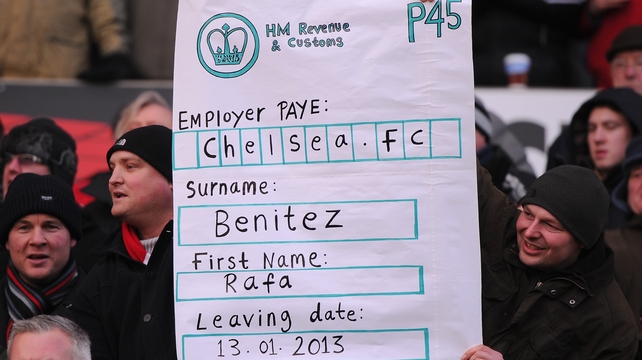 Can Chelsea do it?
It remains a tough ask considering they face five matches in 15 days, four in the Premier League, away to United, home to
Tottenham and away to Aston Villa, with the Europa League final in Amsterdam against Benfica then coming four days before the season's finale against Everton at Stamford Bridge.
That will test the talents of a manager renowned as one of football's great tinkerers. Yet momentum is everything in football and Chelsea are surfing its wave right now.
The winning mentality has been restored. There is a verve and an urgency about Chelsea's play, much of which is epitomised in Frank Lampard's quest for the goal which would equal Bobby Tambling's club record of 202.
Lampard, despite no word from the club on a new contract, has been exemplary under Benitez. At times the resourceful impact player. Mostly the astute playmaker. Always the club talisman.
The chances are Mourinho would want the man who was one of his main lieutenants in his previous regime to remain.
Not that Mourinho would be averse to change.
The current Chelsea do not possess enough of the power and steel Mourinho desires, especially when Bundesliga clinical efficiency is so much in vogue.
It is why there is talk already that Mourinho wants Borussia Dortmund striker Robert Lewandowski to join him in the Premier League.
The point is that Mourinho's charisma, persuasive personality and winning ethos, together with Roman Abramovich's fortune, can deliver such players.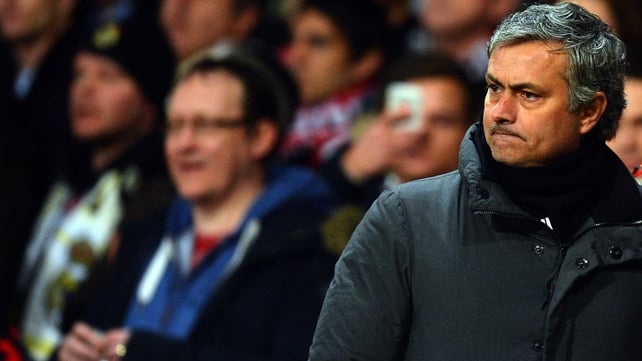 Whether the egos of Mourinho and Abramovich can work in harmony together long enough to deliver all their dreams is another matter.
As for Benitez, all he can do is soak up the speculation and do what is left of his job to the best of his ability.Sunday's match, against a United side driven on relentlessly by Alex Ferguson despite having already won their 13th Premier League title, is unlikely to yield more than a point at best.
Next Wednesday more likely holds the key when Tottenham, currently three points behind Chelsea, visit Stamford Bridge, where they have never won in the Premier League. It is a London derby worth more than £50m considering the Champions League place at stake.
Win that one and it is likely Mourinho, as well as the Chelsea fans, not that they would ever show it, would owe Benitez a sizeable debt of gratitude.
PA Sport service