by Alan Cawley
One thing that always resonates with me when watching or going to League of Ireland games every week is how young the managers are that we have currently in the league.
Not only are a lot of them really young in managerial terms, but lots are really talented also.
Our league gets kicked from pillar to post and I think it's about time we stood up for it.
It is forever getting compared with leagues across the pond and I have heard stories and listened to interviews from lots of managers over there and I can safely say the crop that we have developed here are every bit as good.
The younger brigade that we now have is a group who we can be very proud of and if given the right opportunities, I think can go on to even better things.
The likes of Declan Devine, Martin Russell, Aaron Callaghan, Trevor Croly, and Ian Baraclough are not only impressive managers but impressive men also.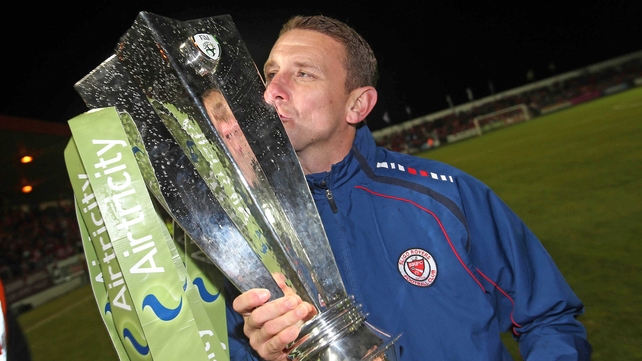 You don't have to travel too far back in time to see three legends who started their managerial career in the League of Ireland and who have gone on to great success with more to follow, I'm sure. I am of course referring to Brian Kerr, Pat Fenlon and Paul Doolin.
I was fortunate enough to work with these three great managers and "great" is exactly what they were. One has already managed his country and it wouldn't surprise me at all to see one of the other two repeat that amazing achievement.
What many League of Ireland fans might not know is that below this generation of current managers there is also a new crop setting out on their journey.
Whilst up watching a game in the AUL at the weekend I stumbled across a group of players and coaches which to me looked like a legends charity match. Former greats such as Paul Osam, Thomas Morgan, Alan Reynolds, Colin Hawkins, Kevin Doherty were just some of the lads assembled amongst the group.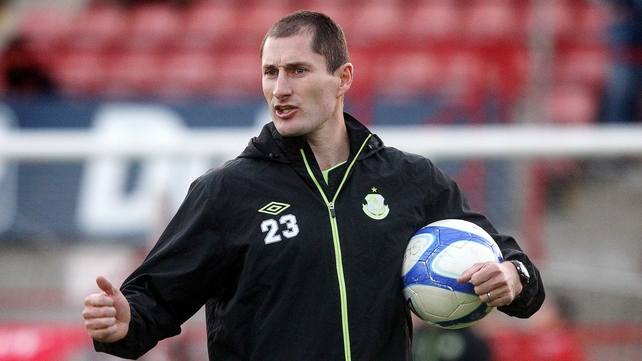 Upon further investigation I actually realised all these ex-players weren't here for a Sunday afternoon kick-about, but were in fact being assessed for their Pro Licence.
Two were current players Ger O'Brien and Gary Dempsey.
It filled me with a lot of joy and hope because here was a group of lads, lots who I played with and against, trying to better themselves and become top coaches. Sacrificing their weekends and free time to do these courses to hopefully one day become a Kerr or a Fenlon or a Doolin.
Another reason why I was so pleased is because I know these lads as people, not just players, and these are the kind of people who you want involved in your clubs if you want to progress.
Some of the current crop I spoke about earlier have already given Hawkins and Doherty an important role at their respective clubs because they have obviously seen what these lads have to offer.
Not only will it be good for clubs these lads getting involved, but it is also great for Irish football and the bigger picture.
I have no doubt that out of the people I referred to earlier at least one or two will move onto pastures new and the game is always evolving so here we will have bright young exuberant new managers ready to fill the void.
The management game is in a healthy state in this country, we just need to be a bit more boastful about it when some are trying to knock it.
Until next week,
Alan