West Ham midfielder Matthew Taylor has urged his team-mates not to spend too long thinking about Gareth Bale when Tottenham visit Upton Park tonight.
Bale has been one of the top players in the Barclays Premier League this season, with the 23-year-old already hitting 21 goals across all competitions.
The Wales winger was on the scoresheet in Spurs' 3-1 win over London rivals West Ham earlier in the season but, despite his eye-catching performances of late, Taylor is keen for the Hammers to express themselves.
"The main thing for us is to try and worry about ourselves," he said.
"We understand that Tottenham have got lots of fantastic players and they are a great team but we're not bad ourselves.
"Everybody's talking about Gareth Bale because he's playing well and scoring goals. He's one of a number of players that we're going to try to have shackle on Monday night to get a good result.
"I wouldn't want to suggest that Tottenham are a one-player team because they're not.
"They've got lots and lots of exceptional players and we've got to make sure that we keep as close an eye on those players as we can, but also go and do our stuff as and when we get the chance."
"Tottenham have got lots of fantastic players and they are a great team but we're not bad ourselves" - Matthew Taylor
Spurs go into the match sitting fourth in the Premier League and with a Europa League tie against Inter Milan on the horizon.
A last-gasp strike from Moussa Dembele sealed their progression at the expense of Lyon on Thursday night, but Taylor remains confident West Ham can secure the three points and haul themselves up to 11th spot.
"They are on a high now from the Europa League progression into the last 16, so it's going to be a difficult game for us," he said.
"It's a local derby and we want to overturn what was a disappointing result at Tottenham.
"Everybody at the club at the moment is in a positive frame of mind and in good spirits, and that for me is a fantastic thing.
"Everyone's full of confidence and morale is high, so hopefully we've got a good end to the season coming up."
A small minority of West Ham fans were guilty of anti-Semitic chanting during the encounter at White Hart Lane and the club's co-owners have issued a statement urging supporters to behave.
The night will see a minute's applause to mark the 20th anniversary of the death of Bobby Moore.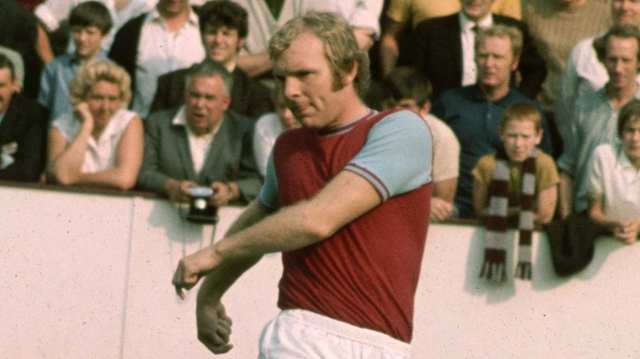 Taylor believes the fans will back the team on a night that means a lot to everyone involved in the club.
"The fans have local pride at stake, as do we as players," he said.
"Because football's a small world, even amongst the players, the fans will get themselves up for it. I know it's an old adage but they can be the 12th man.
"I'd like to think they appreciate our efforts in every game. While we might not always get the results we deserve, each and every player when they pull the shirt on works 100 per cent for the team.
"That'll be the case on Monday night and they'll get right behind us."