By Ed Leahy
While many international friendly matches are seen as a waste of time by players, fans, and especially club managers, Wednesday night's clash with Poland has arrived at a vital time for Giovanni Trapattoni's Ireland.
The squad picked for this Aviva Stadium clash includes a lot of new faces with many of the old guard missing through retirement (Damien Duff), injury (Richard Dunne and Sean St Ledger) or not being considered (Shay Given), while others (Robbie Keane and Stephen Kelly) have been "rested".
So RTÉ Sport football analyst and former Ireland captain Kenny Cunningham has had a good look at the squad named and has picked the XI that he believes should start on Wednesday.
Cunningham is convinced that the team must be picked with one eye on next month's World Cup qualifiers against Sweden and Austria and that the manager has to plan for the probability that some key players like Richard Dunne and Sean St Ledger are unlikely to be fit for the trip to Stockholm in March.
Cunningham said: "There is a significance to this game as it gives the manager a chance to get the group together and put some work in.
"It's a friendly game but you have to have one eye on the two games next month and look to put some sort of preparation in place for those games.
"The priority has got to be to get the bones of your team down of who is going to start next month."
Goalkeeper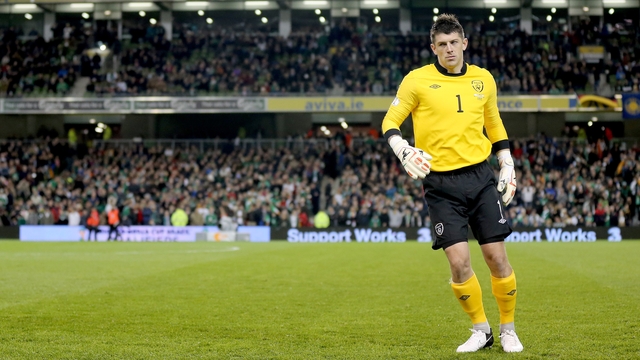 Keiren Westwood is the one that we should be sticking with. I think he's a keeper of good quality. I trust him. He's never let us down even when he has had to come in for key games.
I think he has shown generally good composure with dealing with the occasion so I'd have no qualms, despite the fact that he's hasn't had a huge amount of first team football.
It's not ideal that he hasn't been playing first team football; he'll be frustrated by that. But I think goalkeepers are a little bit different than outfield players.
It can be a problem for outfield players as you will lose a bit of an edge to your game and that will be reflected in your performances. But I think goalkeepers are different.
As long as they are getting their good quality training Monday to Friday, the high intensity work, and I'm sure that he's getting that.
Defence
Seamus Coleman isn't available but he should be back in two or three weeks' time so he will definitely play on the back of his performances over the last couple of games. He's our automatic right back now.
So that releases John O'Shea into a central defensive position and with Dunne struggling for fitness ahead of next month's games, I think it's important that we put the central defensive pairing on the pitch against Poland who are potentially going to play.
Obviously we all hope that Dunne can get himself fit and get games under his belt, but that's not the case so we have to look to other players.
So you're looking at Ciaran Clark and John O'Shea as our central defensive partnership and they have to get minutes under their belt together before the Sweden game.
Clark is still relatively inexperienced in international football and still learning the game at this level but he likes the physical side of the game, while John is a pretty experienced player so I'd be leaning towards that pairing.
You could very easily throw Richard Keogh in alongside Ciaran Clarke just to blood the two of them, but it would be an untried partnership with the significance of that game next month.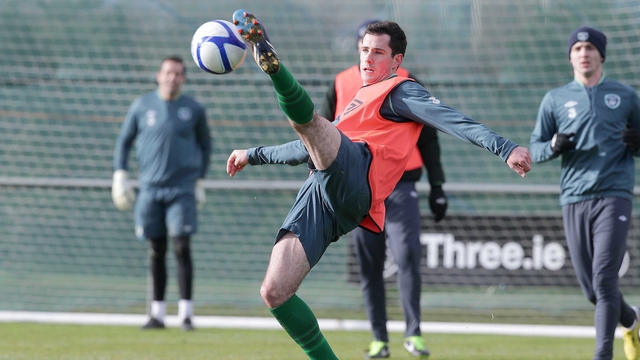 At left back, young Greg Cunningham. Why not? We don't have anything to learn about Stephen Ward so let's give Greg Cunningham a game.
I feel a bit sorry for Stephen Kelly. I know he's rested but it would be a good opportunity to get some minutes under the belt as he's at Reading now and playing his football and he's a natural right back.
Paul McShane can play at right back but if we're looking for a player who can play full back and get forward into the opposition half, then Kelly is a better option. But as Kelly not in the squad, I would play McShane at right back.
Midfield
James McCarthy is the first name I would choose. We have to show commitment to the Wigan star as he is developed into a very talented midfield player.
I'd like to say (the injured) David Meyler, as he's a box to box player, all action and can get forward, but if we're talking about next month against Sweden and a potential pairing in central midfield, then probably Glenn Whelan with his experience in that central area of the pitch.
And then Wes Hoolahan playing in advance of those two players, playing off a central striker. It would be a statement of intent to put Hoolahan into the team.
It is certainly worth persisting with because I think that central area of the pitch has always been a concern for us especially in terms of our ability to dominate that part of the pitch and retain possession of the football.
Forwards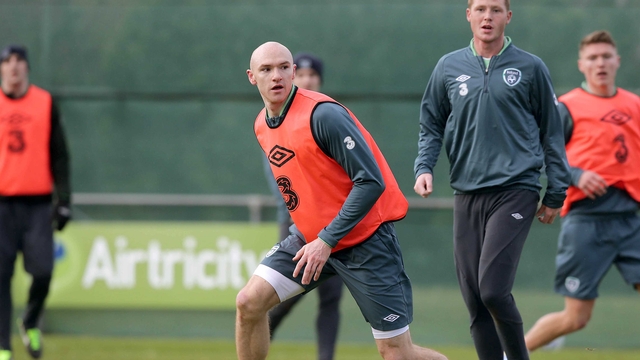 Shane Long has to play and if he's committed to play Jon Walters as his central striker, I'd still find a place for Long even on that right side of a three.
I'm not talking about Shane out wide just to give him a game but if he plays out on the right and does well then play him next month in that position with Walters high up the pitch.
It's really very much about next month so if he has made a commitment to play James McClean next month then play him wide left but if he was seriously considering Anthony Pilkington as a left-sided option then he would have had to put him in.
He's leaving Robbie Keane out this time, giving him a rest, and it's not easy to read between the lines when it comes to the manager talking about resting players. That's the big decision that the manager has to make.
If Hoolahan plays in the team, he plays at the expense of the Irish record goalscorer.
Kenny Cunningham's Ireland XI (v Poland): 4-3-3 – Westwood; McShane, O'Shea, Clark, Cunningham; McCarthy, Whelan, Hoolahan; Long, Walters, McClean.